Much of today's reality feels like a dystopia— celebrities running for president, a global pandemic, and a widespread civil rights movement are just a few phenomenons occurring before our very eyes. But what isn't new is the blatant racism and white supremacy many Americans tote behind the guise of patriotism.
With a president who provides a cushioned atmosphere for this behavior and tensions running high due to global events, it is not enough for Americans to just avoid being racist. It is our duty to be anti-racist.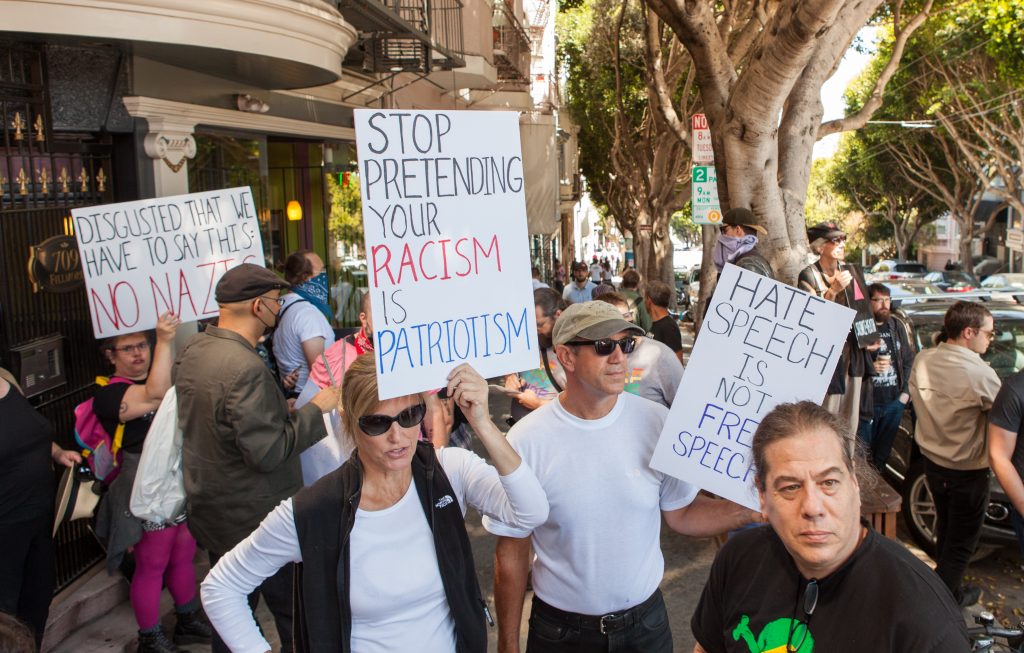 A waiter named Gennica Cochran in Carmel Valley, California, certainly did her job by removing a vocally racist guest from the restaurant in which she worked. Watch the video of the guest's inexcusable behavior below.
The video shows a man named Michael Lofthouse at a restaurant spewing racially-fueled hate speech at an Asian family. Cochran, a waiter working there, steps in and authoritatively orders Lofthouse to leave the place of business.
"Trump's gonna f*** you," Lofthouse said. "F***ing Asian piece of s***."
"Get out," Cochran says in the video. "You do not talk to our guests like that."
Since this video went viral, a GoFundMe has raised almost $75,000 to reward Cochran's act of every day heroism.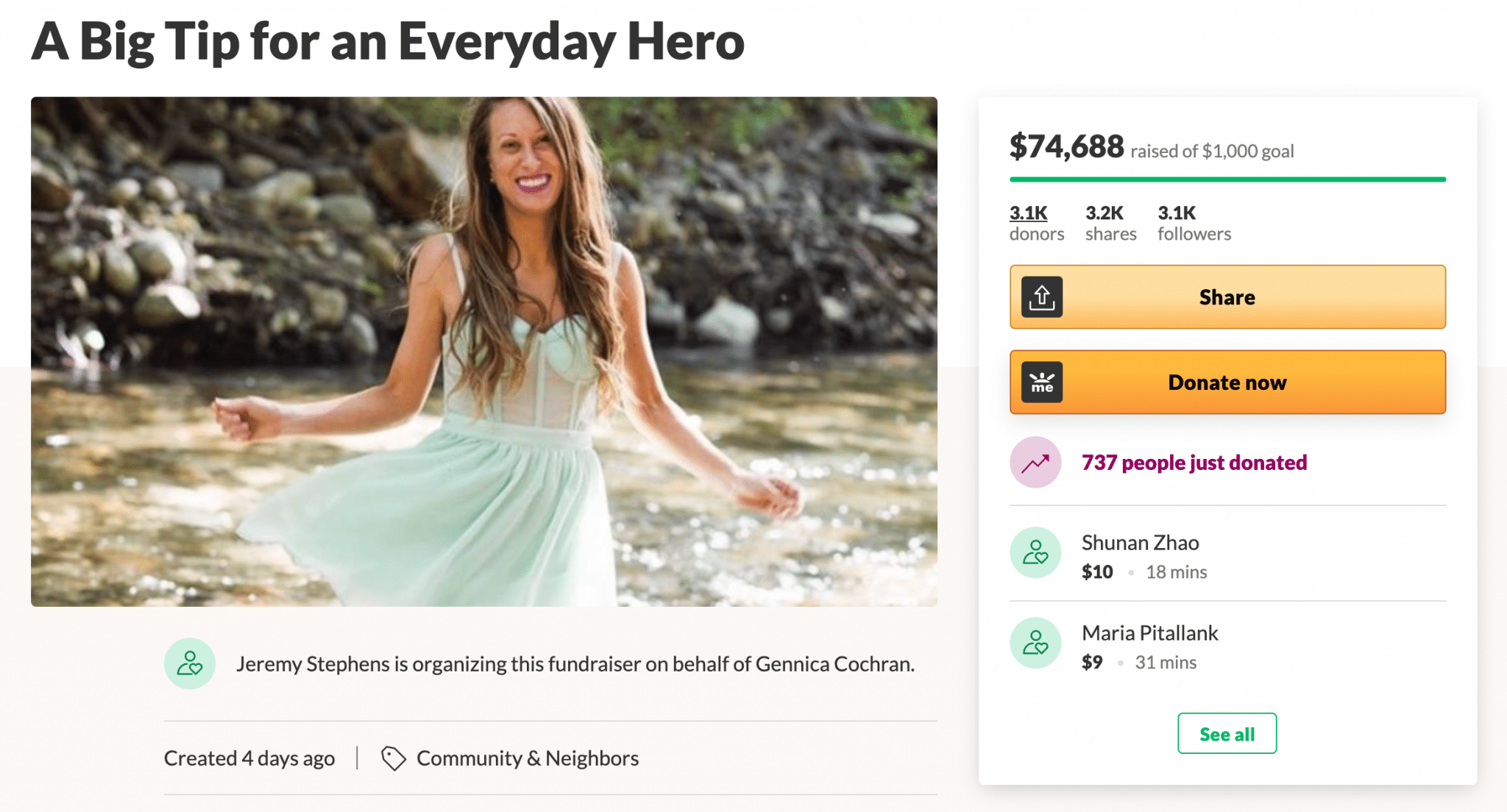 "She spoke out with a passionate fury against this man, possibly putting her job on the line amidst an economic crisis in order to fight back against just a taste of the racism that is running rampant in our country," says the GoFundMe page's description.
And the GoFundMe is right. Current events like pandemics and economic crises amplify issues of race. When COVID-19's origin happens to be China, blatant racism against Asian Americans runs rampant as the pandemic persists. Additionally, statistics show that the virus affects people of color disproportionately.
Along with these issues, acts of general white supremacy like Lofthouse's are far too common— incidents of two white people painting over a Black Lives Matter mural or a US resident painting "Wighte Lives Matter" on a fence are just a couple other occurrences among many in America today that demonstrates how important acts of anti-racism, like Cochran's, are.