High magnitude earthquakes have been happening all around the world recently, from West Coast of The U.S. to the Middle East. However, let's not forget about Japan's earthquake in 2011 which was followed by a tsunami, and went down history as the costliest natural disaster in world history.
As we are coming up to the 9th anniversary of this tragic disaster, that took away the lives of 12,894 people, let's take a look at this live footage from the day of.
What Was The Aftermath?
Even though bodies of over 2,500 people are still missing, 15,894 people were confirmed to have died as a result of the earthquake.
The tsunami that followed the 9.0 magnitude earthquake started from Miyako city with tides as high as 39 meters, and resumed down to Sendai. The disaster compeletly destroyed 120,000 Japanese homes. Over 278,000 homes were half destroyed and over 726,000 homes were partially damaged. So,over 1,100,0000 Japanese homes were directly effected by the Tsunami. Despite the preparedness of Japan, the authorities reported that other than the incredible physical and emotional toll, This earthquake caused over $235,000,000,000 in financial damages, making it the costliest disaster not only in the history of Japan, but of the whole world.
Was Japan prepared for the disaster?
With mothers clutching their children tightly, and with the people running into the closest tall buildings, it is clear that no one woke up that day knowing they will be fighting for their lives. However, Japanese authorities sent out a one minute warning to all residents' cell lines.
But was that enough? For the past 9 years, debates have been going on over whether or not the authorities downplayed the earthquake and the tsunami, when alerting the people.
Did Japan Take Any Safety Measures?
Immediately after the authorities were alerted of the upcoming natural disaster, all the high speed trains and factory assembly lines were stopped. People received a text message alert a minute prior to the earthquake.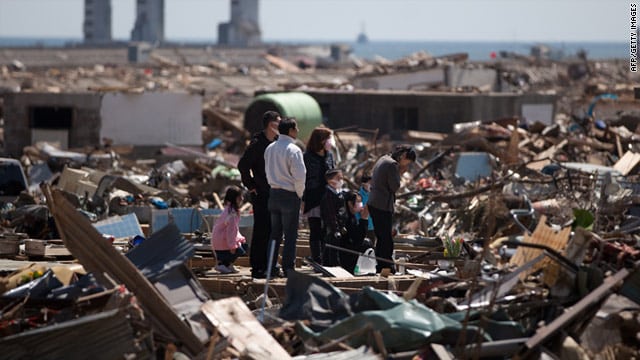 Despite what some might argue, Japan did it's best to protect its citizens. Given the country's stringent seismic building codes and warning system, Japan prevented many deaths.
The earthquake also caused Fukushima Daiichi Nuclear Power Plant to have a cooling system failure, leading up to a level 7 nuclear meltdown. Since, the radioactives have been found in the shores of California and Canada.
If you would like to learn more about how the building constructions have evolved since such disasters, check out this article.