Situated in the north of Canada, this 65,000 square foot mansion boasts a staggering selection of ameneties. From a pool to a garage to a built-in 'lighthouse,' it's a build sure to fulfil the luxurious dreams of any mega-wealthy homeowner. Yet the giant structure sits abandoned. So, what went wrong?
Youtuber Bright Sun Films has amassed over 1 million subscribers as of late with their content focussed on the exploration of abandoned buildings. In their latest project, they upped the ante by setting out to investigate one of the largest abandoned homes in the entire world.
As the explorer heads further inside the structure, it becomes clear that the elements have taken their toll on the integrity of the build. Shattered glass, mould, and cracked foundations litter the many rooms and walkways amassed within the outer shell of the home.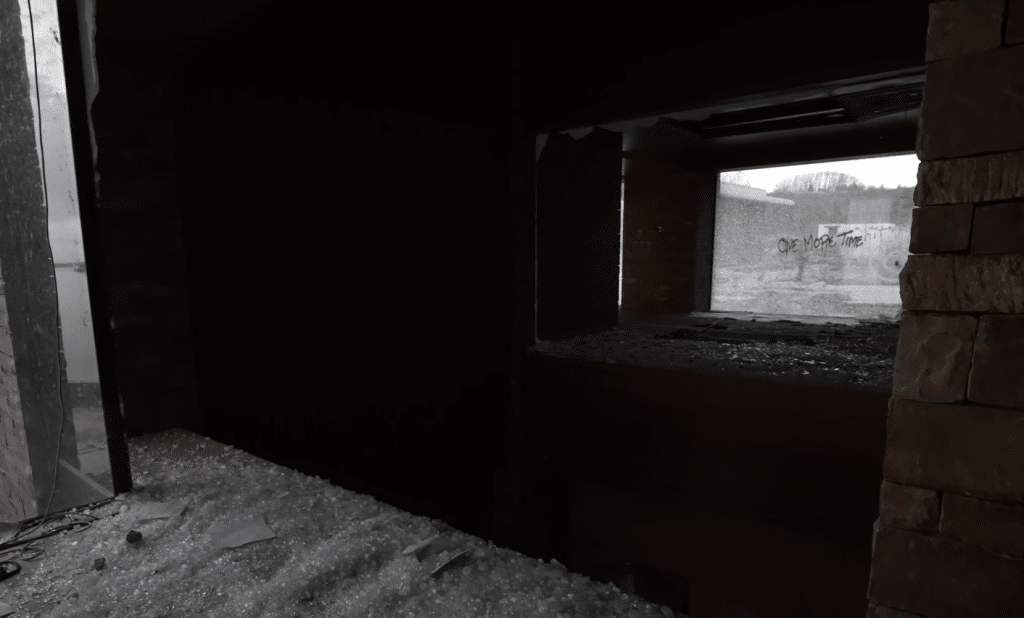 What happened?
The original owner of the home was an individual named Peter Grant: (ex-)Canada's 87th wealthiest man and forestry CEO. His enterprise of Grant Forestry garnered him an estimated net worth of 400,000,000 in his heyday. As a result, he decided to buy a plot of land near his birthplace in northern Canada to start construction on a new home.
The design of the build wasn't entirely focused on domestic living, however. Half of the building was dedicated to Grant Forestry, the family-run business over which he presided. Some of the upper floors were designed as both showrooms and offices of the company.
Prior to the completion of the house, however, disaster struck. A combination of the 2008 financial depression and the company's risky decision to expand their business left Grant Forestry in debt and filing for bankruptcy. The home was liquidated along with many of the company's other assets, bought for $25,000,000 then abandoned, falling into disrepair.
The abandoned collosus of a home still sits to this day among the geography of northern Canada, accruing decay, damage, and graffiti from the curious explorers who continue to pass through to this day.