"Hey, hey! Come on over! Have some fun with Craaaaaaazy Taxi!"
Many are familiar with the alluring call of Crazy Taxi, SEGA's 1999 arcade classic. It tasks players with driving around a San Francisco inspired map at blistering speeds while taxiing virtual passengers from here to there. Sure, reckless taxi drivers aren't imagined, but the game always required a suspension of disbelief—until now.
Enter Skurken, an underground street racer in Stockholm, Sweden. Back in March, Skurken disguised his VW Passat R36 as one of Stockholm's innocuous taxis and raced through the streets at breakneck paces just like the old-school arcade game. Skurken captured multiple angles of his personal time-trial and the YouTube channel Critical published the video.
The video expertly cuts from camera to camera as Skurken carves up the city; a shot showing the wheels mid-drift cuts immediately to a car weave sequence straight out of Fast and Furious. Straightaways lend themselves to an interior shot where the mysterious racer white knuckles the steering wheel. The thirteen-minute video glides by as the whole thing feels like one well-orchestrated action scene.
The featured car appears to be the newest model of VW's Passat R36. According to the FastestLaps, the car packs a four-cylinder V6 engine clocking in at 176 horsepower. Reportedly it can go from 0 to 60mph in 5.2 seconds (or from 0 to 100kph in 5.6 seconds) and tops out at 155mph (250 kph). In the video, Skurken manages to push up to nearly 180kph (just 110mph), which considering he's in downtown Stockton and not on a raceway is very impressive. Skruken has boasted that the police can't catch him, and he has the proof to back it up.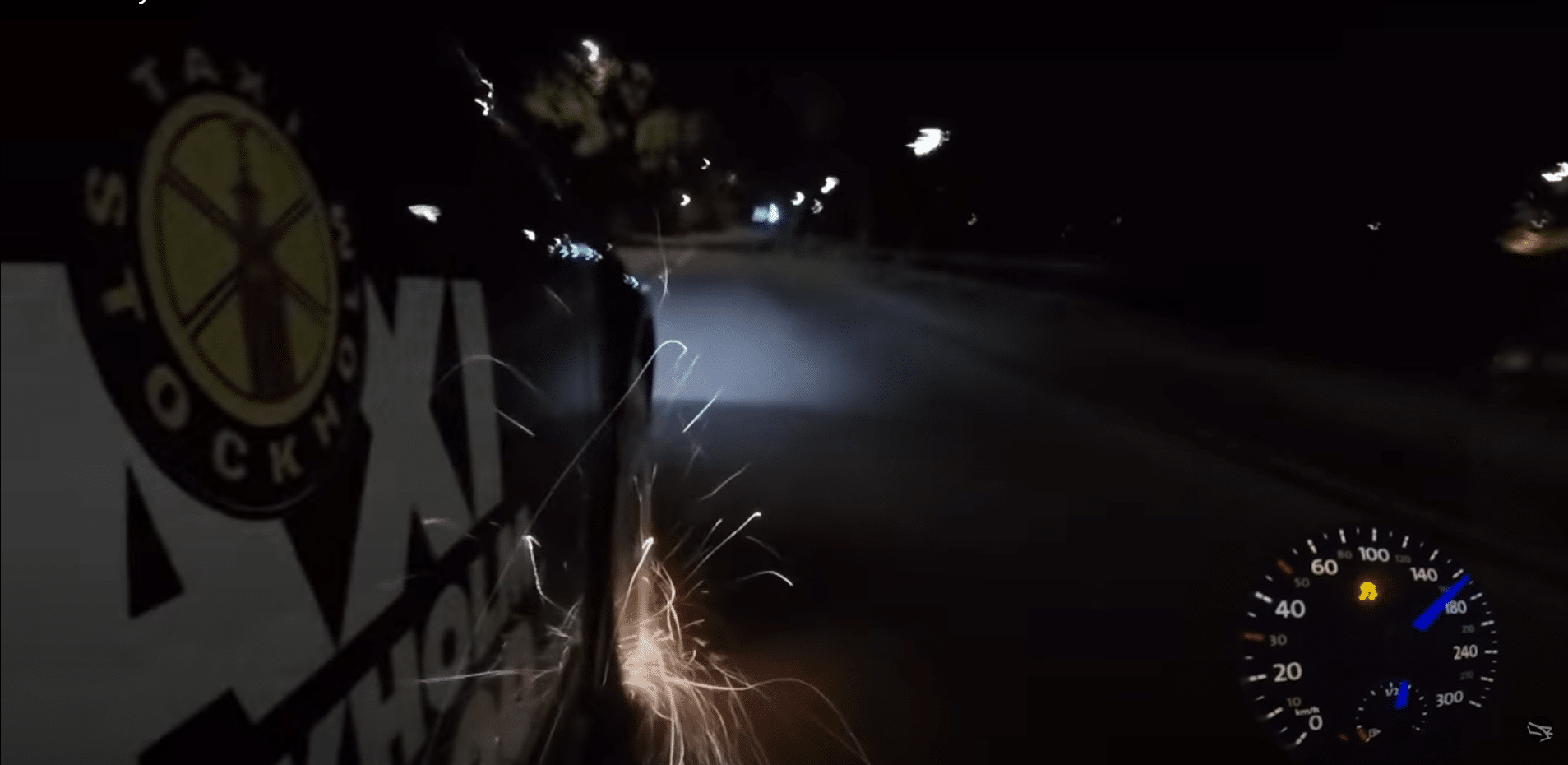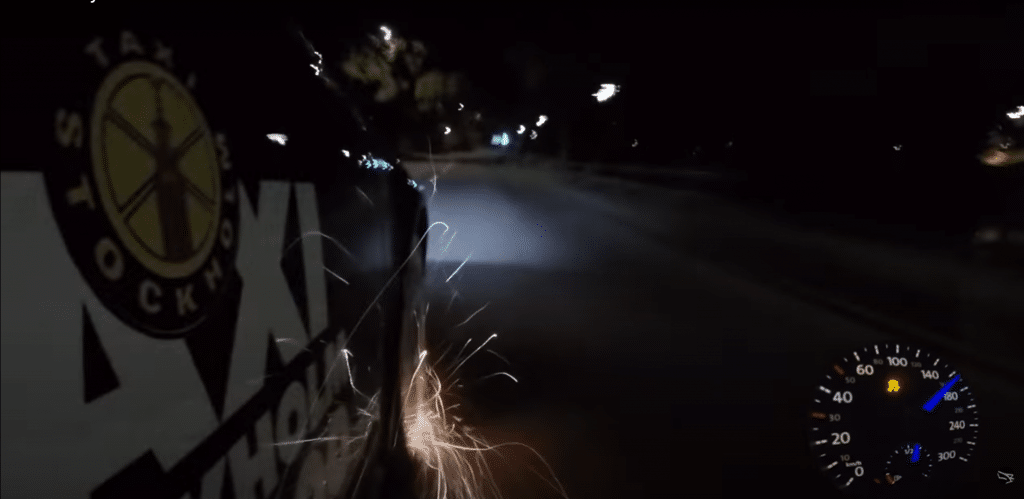 The video was uploaded to YouTube by a channel called Critical, a channel that seems to focus on the owner's passions. With over twenty videos investigating the underground car scene in Stockholm, the channel appears to be making a documentary on the topic, though the form of that documentary beyond the uploads to the channel is unclear. Feel that Crazy Taxi itch in your bones? Maybe you're interested in the people who make the cars go fast instead of the cars themselves? You should check out our article on the drag racing scene in Knoxville, Tennesse, where there's speed (and community) to spare.