While accepting his award for Outstanding Performance by a Male Actor in a Supporting Role for the movie Once Upon a Time in Hollywood, Brad Pitt had quite a number of jokes to crack. We knew he was a great actor, but now a comedian too?
On Sunday night at the 26th-Annual SAG Awards, or Screen Actors Guild awards, Brad Pitt used his acceptance speech for more than just a quick thanks. Instead, he threw in comedic chops about his Tinder account, and even about director Quentin Tarantino's love of feet.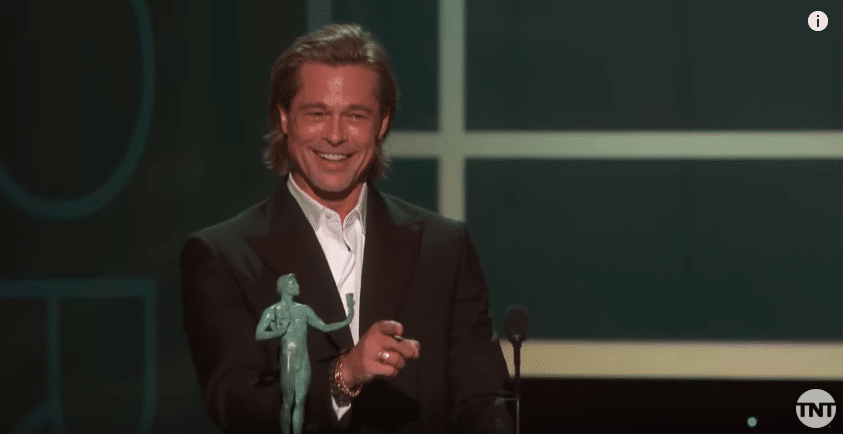 The 56-year-old actor, with trophy in hand, started off his acceptance speech by saying, "I got to add this to my Tinder profile". As if Brad Pitt himself wasn't a good enough reason to swipe right, maybe the shiny new award will help him secure some matches.
"Quinten Has Separated More Women From Their Shoes Than The TSA"
While referring to Once Upon a Time in Hollywood, Pitt says, "I want to thank my co-stars, Leo, Margot Robbie, Margot Robbie's feet, Margaret Qualley's feet, Dakota Fanning's feet… seriously, Quinten has separated more women from their shoes than the TSA." Laughter flooded the auditorium, and even Brad himself couldn't help but chuckle.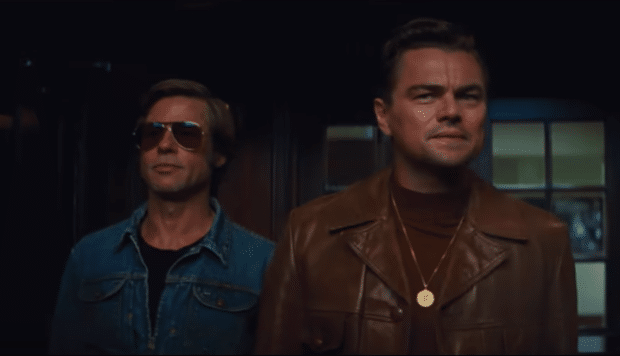 Continuing his jokes, he says, "Let's be honest, it was a difficult part. The guy who gets high, takes his shirt off and doesn't get on with his wife. It was a big stretch." Without hesitation, the cameras perfectly cut to his ex-wife Jennifer Anniston's reaction, where even she looked rather amused.
Pitt's speech has been the talk of the town, being the topic of thousands of tweets that admire his sense of humor.
For the entirety of Brad's speech, click below.
Maybe next year there will finally be an award for best acceptance speech, and obviously Pitt will be first in the line up. Be extra careful on Tinder, and remember, if you see a small green trophy- swipe right. You could be the one Brad's searching for!
Interested in Once Upon a Time in Hollywood? Click here to see the full trailer!