Red Bull's 'Shapes in the City' project is mesmerising, from the outstanding BMX skills to the striking cinematography that captures the unique relationship between stunt bike and architectural forms.
Conceived by South African BMX athlete Murray Loubser and his friend and photographic collaborator Wayne Reiche, 'Shapes' encapsulates a passion both for the sport of street riding and the visual arts.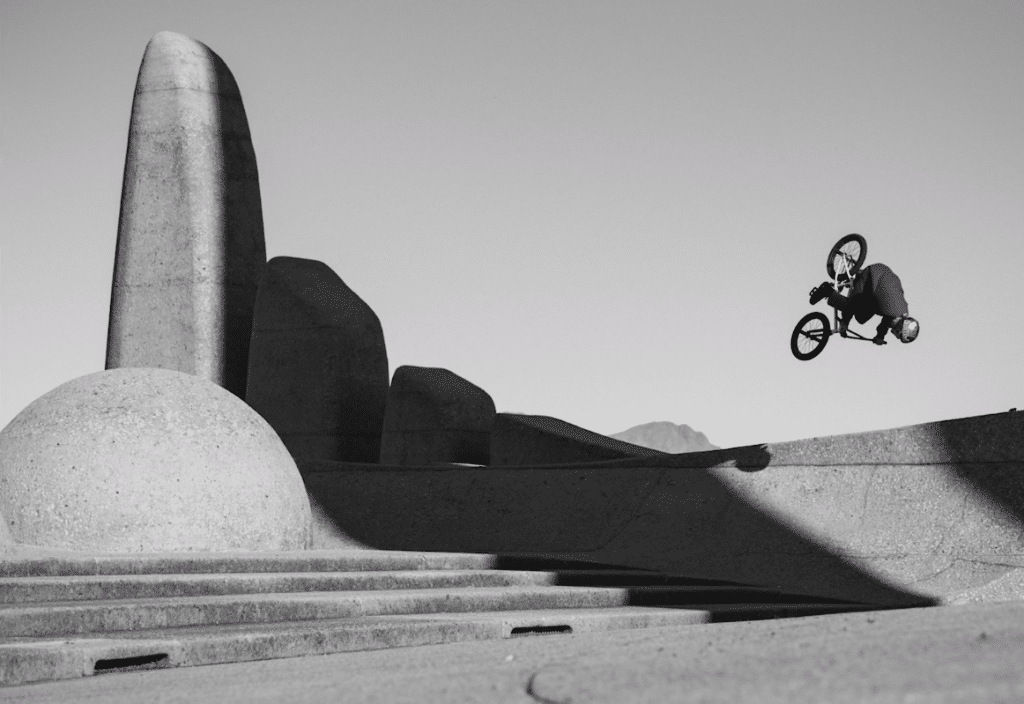 The film is as much about daring BMX stunts as it is about the architectural structures that Loubser scales, grinds across, or propels himself off.
As the rider himself explained:
"We had been shooting photos for so long now and shapes were appearing in images we were shooting in the architecture and how the shadows were being cast and the idea was to do a project to capture those shapes as the key interest in the gallery we wanted to shoot."

"The idea of 'Shapes' is to capture the architecture and the geometric patterns that you find occurring in the city and showcasing those in the way a BMX would see his surroundings."
The video showcases iconic spots like the Cape Town Stadium, Taal Monument, Sea Point Pools, Monwabisi Pavilion and The Castle of Good Hope.
Along with physical shapes and patterns, Reiche's focus on light and shadow draws out further visual depth; along with the bike itself which impresses whole new meanings upon its surroundings.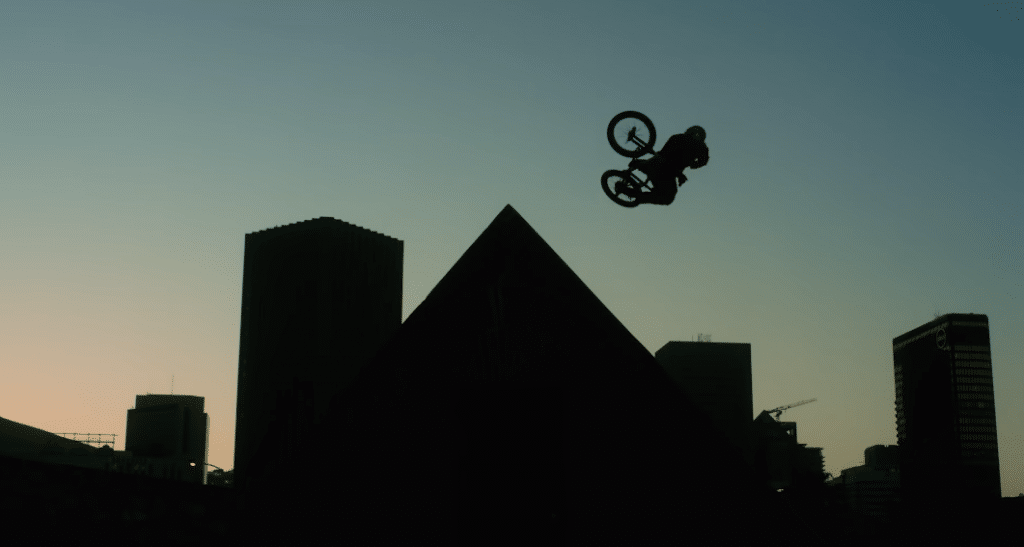 The four-minute-long film is clearly a labour of love for Loubser and the entire crew, having started the project in early 2020.
Check out the behind-the-scenes here if you're interested in the creative process or learning more about Loubser's passion for street riding (or if you want to see the "pretty gnarly crash" that leads to a separated shoulder).
Read more: Watch the World's First 360 Double Backflip Tailwhip on BMX