Ever look at someone and listen to the things they say and think What in the world is going on inside their brain? What exactly is involved in forming all of those thoughts and words to lead to what is coming out of their mouths? Of course, this is a total mystery because it may not be as complicated as we think it could be. In any case, Nicolas Cage is one of those people. All these stories he talks about in this interview, did they really happen, or is he so good at telling a story that he's really that convincing? Whatever the case may be, he's entertaining nonetheless.
Cage is very different in an interview than one would think. He's relaxed and funny, very personable, and seems to be genuinely having a good time on Jimmy Kimmel Live, despite it being his first interview on TV in over 14 years. Nothing is said about his current wife and the fact that he is going to be a dad later this year. Odd, since that is a pretty big deal one would think but his new movie and legends about him were all that was discussed.
The One and Only Nicolas Cage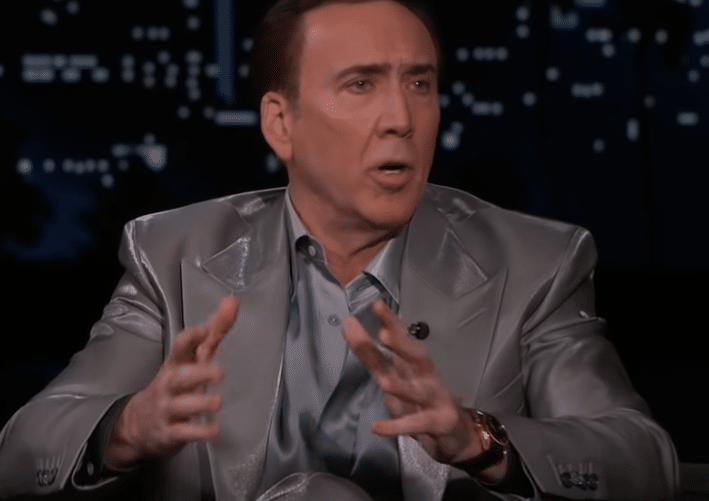 Being stalked by mimes… is the strangest part of that interview and there is a lot of strange. The surprising part was his gambling story. Donating all of that to an orphanage is a truly selfless act for kids who have nothing of their own. And then, of course, wanting to buy a cave to be naked in there with his wife. There are no words. Explore a cave, take some pictures, all things that make sense. Buying one though? Why would that even be a sale that the public could know about to buy? States or national parks would do that. Still a funny story regardless. Cage is definitely a unique one.
Nicolas Cage has many memorable movies and movie lines, what are some of yours? Put it in the comments.