J.R., an aspiring artist, lives his life in bustling New York City, as he pursues his dream. New York City is an expensive place to live, especially in certain boroughs.
The apartments are strange and can be fascinating. J.R. takes a video camera into his living space to show viewers what $22,000 a year looks like living in the big apple.
The video starts with the door to his "studio" apartment opening. Claustrophobia is riddled from the start. It is literally one room! "That's it!" J.R. says with a smile. 14 feet by 72 inches is his humble abode.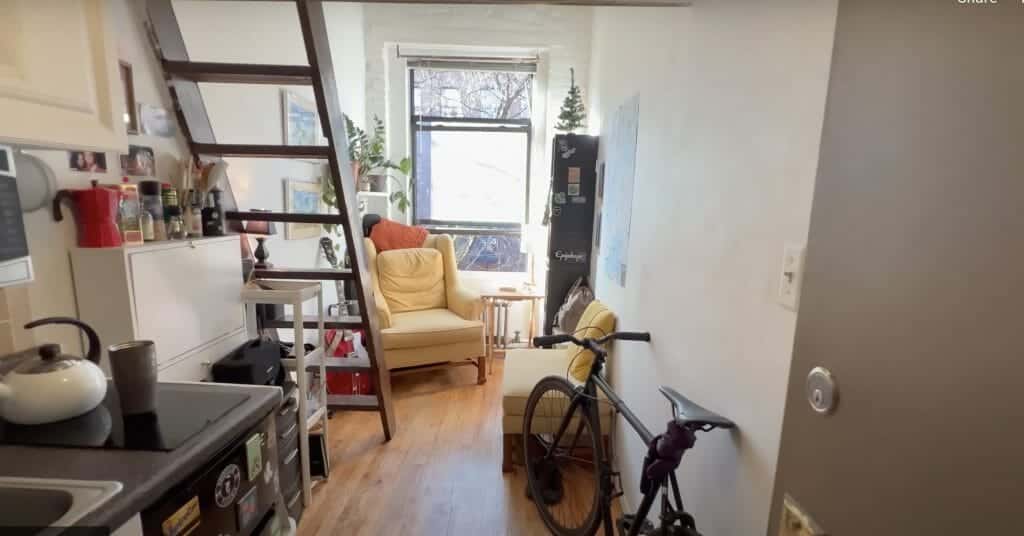 Monthly rent is $687 a month, which tallies up to $8,244 a year in the Hell's Kitchen area of the city. Originally, J.R. was searching for a bedroom in the Brooklyn area. He found this apartment on Craig's List, and he kept it in the back of his mind if all else failed. Seemingly, it did.
J.R.'s neighbors have lived there for 12 years, and J.R. loves it as much as they do. He has a kitchen area, where he is able to cook his meals and store his pots and pans. He has a makeshift desk, where he stores his cat's treats, and bills or papers. He also has an ottoman, a love seat, and a shelf to store other knick-knacks.
His favorite part is his window, which has a great view of Time Square. He said the sun is a necessity, for him and his cat Mandy. He loves the view and loves the greenery in the summer.
When talking about extra activities, he shows the camera his makeshift gym; he has enough space to lay out a yoga mat to stay fit. He also notes that this saves him money since he avoids a gym membership.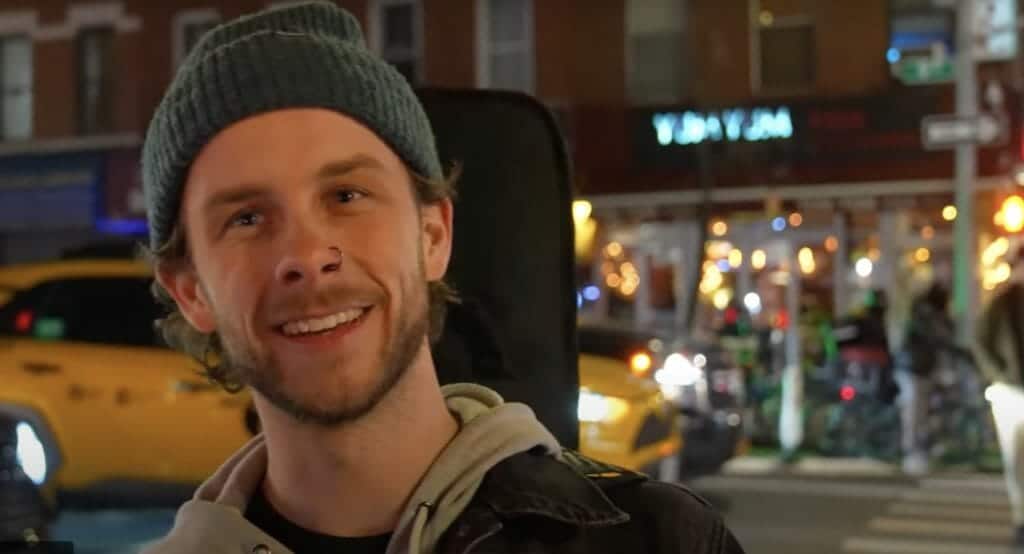 How Does he Make Money?
Now, what does J.R. do for a living? He is a Barista trainer! He trains people to do coffee art and latte art. As the cameraman asks him if he thinks he makes enough to live comfortably. J.R. replies with an affirming yes. He says he's a regular person who gets paid hourly; you just have to be smart about spending.
Where's his bed? He has a loft-style bed, which is right above the door. He has a cute ladder to climb up. He calls it the "penthouse". He shares a bathroom with his neighbors, a quaint full bath with a skylight. He said he has never had an issue sharing, and everyone is super respectful.
Why Live in NYC?
J.R. plays the guitar and has a passion for music. Of course, a city is a star-studded place for aspiring musicians and artists. He loves people and appreciates where he lives. He is extremely humble and appreciates where life has taken him. His advice for someone who wants to move to NYC and follow their passion is to go for it! New York produces a number of benefits.
The bustling city teaches him and gives him experiences of multiple cultures. In his small hometown, he never would have learned about cultural differences and new hobbies or passions. He sacrificed materialism for an abundance of life experiences. J.R. can really teach us to slow down in life, and not value materialism and technology.