Election season is stressful! Take a break and have a laugh at Jim Carrey's performance as President-elect Joe Biden on SNL last Saturday.
This being the last SNL before the election, streaming on November 1st, stakes (and jokes) were high.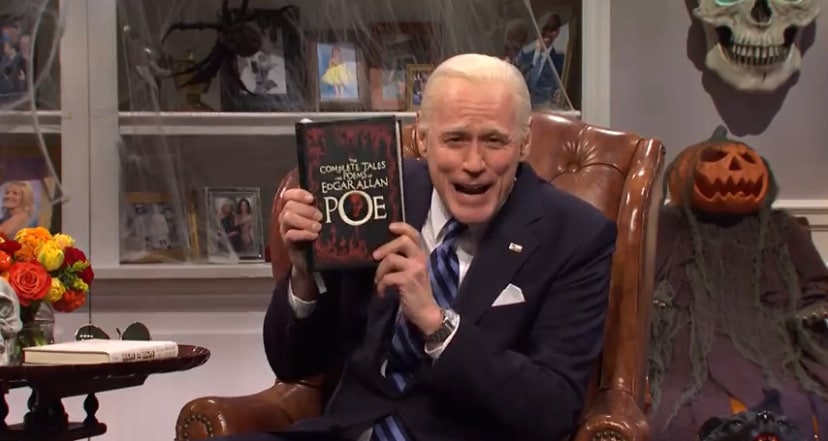 Jim Carrey, playing President-elect Joe Biden, openly mocks Trump, his family, and his supporters in this witty Halloween-themed skit, that is essentially a commentary about the 45th President's term in the Oval Office.
Commenting brilliantly on the (now former) President Trump's supporters belief in the COVID-19 pandemic, Carrey says that Halloween is "For some Trump voters, the only time they'll wear a mask!"
Carrey also "accidentally" pulls out Donald Trump Jr's book Trigger Warning, but claims it as "too scary" to read before reading the election-themed "The Raven"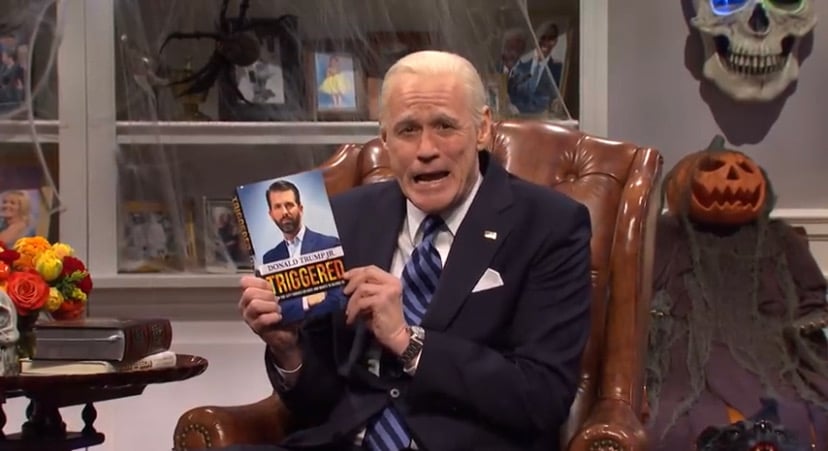 The skit itself doesn't follow the raven and Lenore as characters in the original poem, but Kate McKinnon as Hillary Clinton, Beck Bennett as Mitch McConnell, and Maya Rudolph as Kamala Harris. This version is definitely funnier, maybe even better. Sorry Poe.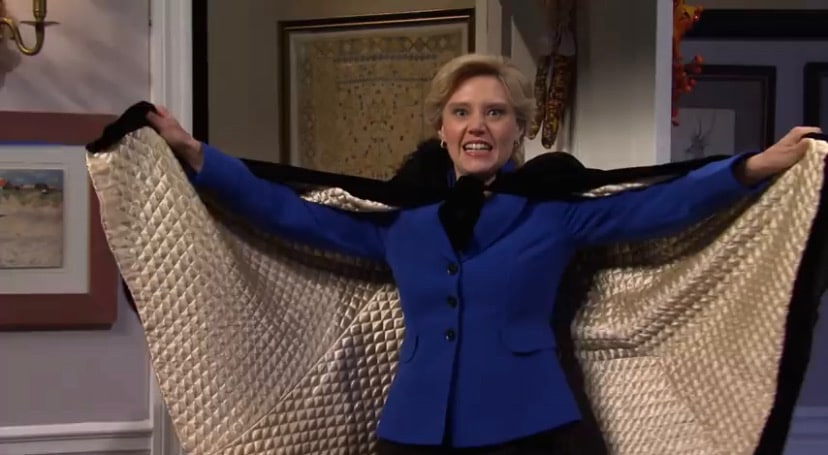 Thanks for voting, America, now enjoy yourself tonight and over the next four years. 🇺🇸
Not done with the thrill of the election? Learn about placing bets for next time here.