Jimmy "MrBeast" Donaldson recently guest starred on Joe Rogan's (often controversial) podcast, The Joe Rogan Experience, where he detailed his success and revealed his exciting plans for the future.
MrBeast, the 23-year-old YouTube sensation, has been making waves on the platform for years, and he currently holds the title of the world's highest-earning YouTuber.
The YouTube star started out when he was just 11 years old, where he used to upload Minecraft videos. But as his success grew and his earnings skyrocketed, Mr. Beast has become better known for giving his money away.
But how does he maintain this level of success, popularity, and income?
Check out part of the interview below:
MrBeast has certainly figured out the formula of going viral, which has earned him the same amount of success as Joe Rogan, who is more than twice his age.
Joe Rogan is an extremely successful comedian in his own right, and his popular podcast The Joe Rogan Experience earns the 54-year-old around $100,000 per episode. But a just 23, MrBeast is already surpassing Rogan's income on his YouTube videos alone. 
Donaldson revealed he spends an insane amount of money on creating his content alone. For instance, his highly anticipated "$456,000 Squid Game In Real Life!" video reportedly cost $4.5 million to make.
The video earned $1.25 million in ad revenue alone, never mind the payout from the 228 million views.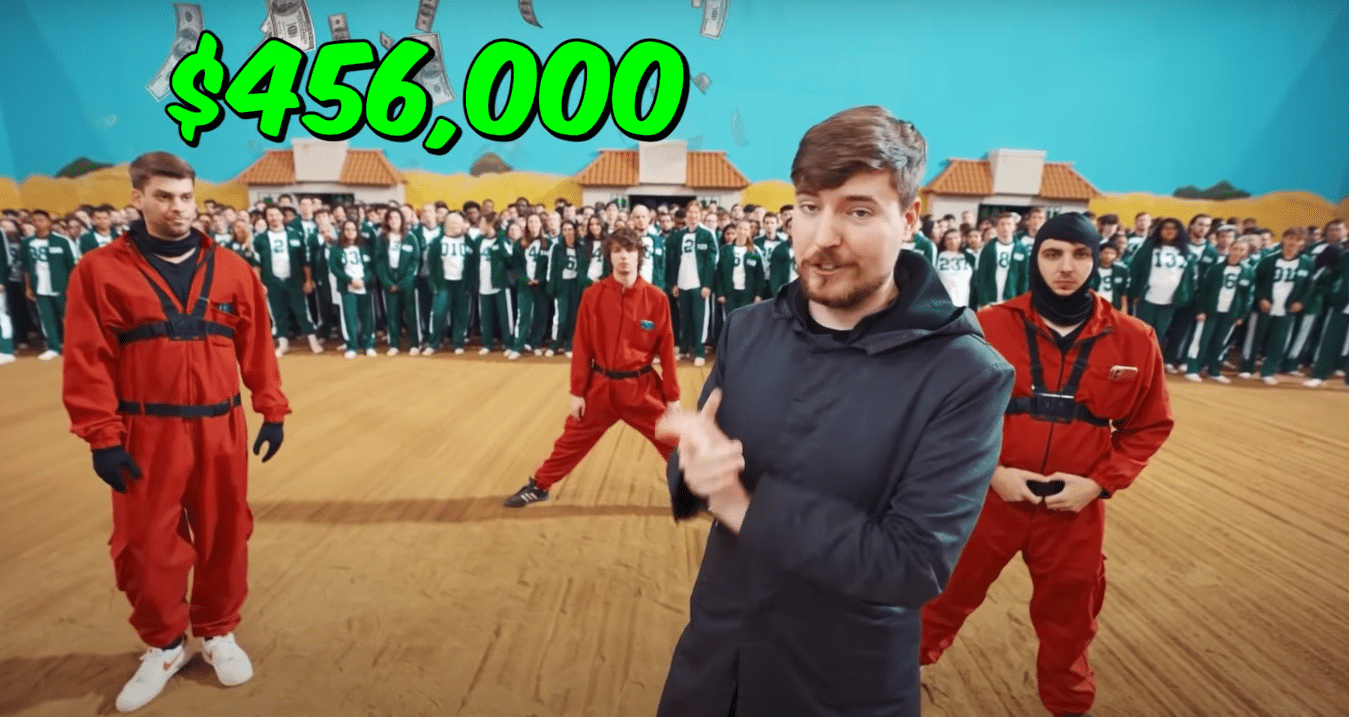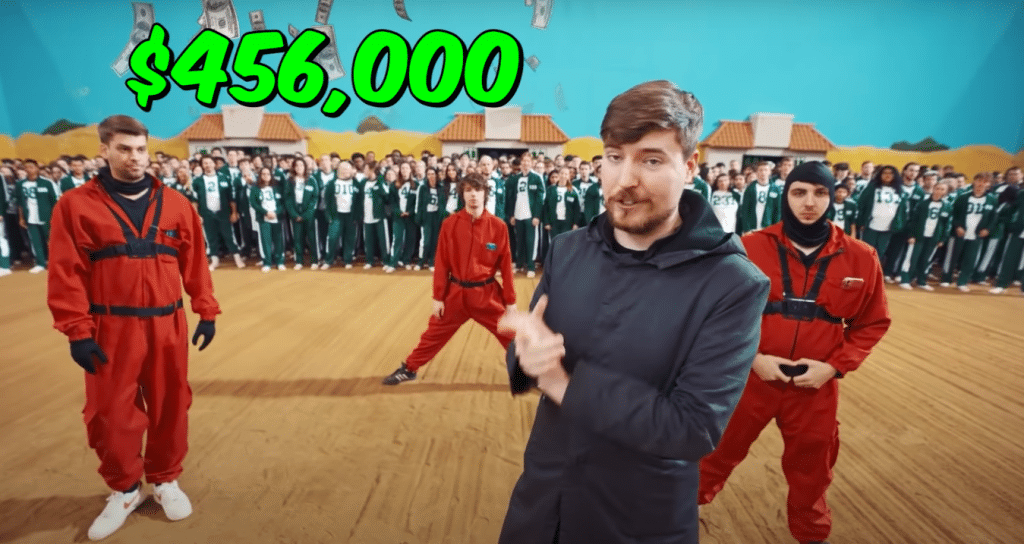 But Donaldson revealed that his success wasn't. just "dumb luck", and every move in his career has been carefully calculated.
For instance, he claimed that one of the reasons why he is so widely successful is that he makes his videos more widely accessible by paying voice actors to dub over his videos in different languages. 
He also translates each of his videos from text to speech, which draws in bigger audiences than creators who only make content in English. By making his videos more accessible, he in turn generates a higher profit.
Although his appearance on Joe Rogan's podcast has brought Donaldson a wealth of new fans, a lot of viewers were not impressed at the YouTuber's choice to appear on the podcast.
This is because of the controversies surrounding Rogan and the content he produces. His most recent controversy includes Rogan's use of racial slurs against multiple different groups of people, which has occurred over his 12 years of podcasting.
Rogan has also been slammed for spreading misinformation about Coronavirus, in which over 300 doctors and scientists wrote letters of complaints to Spotify.
This left many fans divided about Donaldson's appearance on the show, with many arguing that MrBeast should never of given his time to a platform like The Joe Rogan Experience.
Other's didn't seem to care, believing that it's the YouTuber's choice to appear on whatever program he wishes.
Although many seem to have opinions on MrBeast's choice to appear on the podcast, his appearance has definitely increased his visibility online.
The YouTuber, who currently has 91.6 million subscribers, revealed his plans to expand his viewership.
As mentioned, he's already working with Spanish and Portuguese voice actors to dub over his videos, but Donaldson revealed that he and his team are currently making plans to start making his videos available in Japanese.
MrBeast teased: "I can't say who, but we secured a giant voice actor from an anime to do my dubs, and whenever we launch in Japan, I know they're gonna lose their freakin' minds."