A lot of us are in bed resenting the cold weather at the moment. This guy on the other hand, is out there learning some mad tricks and perfecting the first EVER double backflip in snowmobile freestyling!
Snowmobile freestyling sounds pretty much exactly like what it is. It involves riding around on a snowmobile, a sled or snow machine, and seeing what tricks you can perform in the icy conditions. It is of course very dangerous and requires an extremely high level of focus, balance and determination.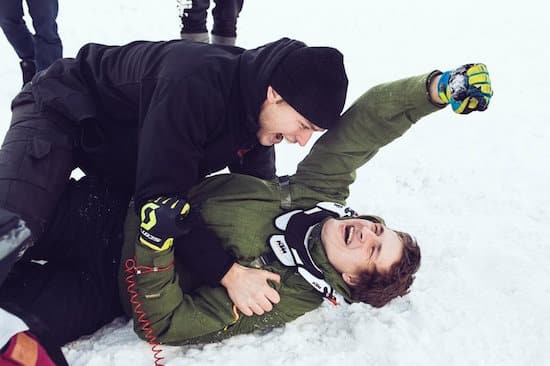 Daniel Boden, an FSX rider has fulfilled the ultimate challenge of snowmobile freestyling. A trick that has never been achieved before, this guy is a legend. Boden also won gold in Freestyle and Best Trick in X Games of 2011. See his insanely executed back-flip here:
Daniel Boden was understandably very excited and proud following his achievement. He stated:
"I did it! I can't believe I did it! The rush! It just can't be described – nobody in this world can understand the feeling. I've nurtured the dream about nailing this trick more than two years".
Hard work really does pay off! The time, effort and pure skill that went into that move is just unbelievable. Makes me feel bad for just lying in bed eating nachos.
If you want to read about a LESS impressive snow-sports trick, click here to see this snowboarder making a wrong turn in Quebec City! trill