Image Via
Sure, amusement parks – with their roller coasters and carnival games – are great. But do you know what would be even better? A completely inflatable theme park.
The ingenious inflatable theme park concept is going to be built (read: blown-up) in Stoke, England. The 30,000 square foot indoor facility, dubbed AirX, will reportedly cost $1.2 million to construct. Who knew pumping air into tubes would cost so much money?
More specifically, AirX will be located in the Festival Park area of Stoke-on-Trent. This is quite the strategic move since the area already has numerous attractions that call Festival Park home, including Water World and Alton Towers theme park. Moreover, the park has an opening date set for early 2019 and will bring over 50 full-time jobs to the city.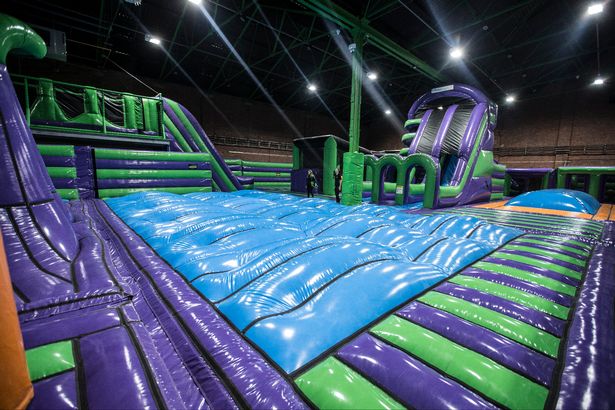 Image Via
Darren Zabinski, an investor in AirX, had the following to say about the idea:
"There are currently around ten large-scale inflatable theme parks in the UK; however, we're looking to bring something a little different to the world of inflatables.

We're really excited to be opening this new family attraction in Stoke-on-Trent. Each of our carefully designed action obstacle courses are unique, challenging, and most importantly, fun! We're combining traditional with next generation, and there is absolutely something for everyone to enjoy."
Sounds like the perfect place for the whole family! What is not to love about racing, climbing, and jumping on (essentially) giant balloons? Seems like there is already a strong target audience in Stoke, so this venture should take right off.