Earlier this year, on January 7th, police officers pepper sprayed and beat 29-year-old Tyre Nichols during a traffic stop. On January 27th of this year, the city of Memphis released the footage of his arrest to the public. The brutal nature of the videos reminds and encourages citizens to (once again) ask for police reform.
The Videos of the Arrest
On January 7th, at around 8:30 p.m., Memphis officers pulled over Tyre Nichols's car for suspected reckless driving, as stated by Memphis police. "A confrontation occurred" between officers and Nichols before he was able to flee on foot. Officers apprehended him, resulting in another "confrontation", and then Nichols's arrest.
On January 27th, Memphis authorities released four videos of the event, three from body cameras worn by the officers involved and one from a police surveillance camera mounted on a pole. The first video, taken from a body camera, shows officers pulling Nichols out of his car. As Nichols claims he hasn't done anything wrong, officers threaten to tase him and "break [his] shit". The camera shakes, and Nichols is seen running away as an officer shoots at him with a taser.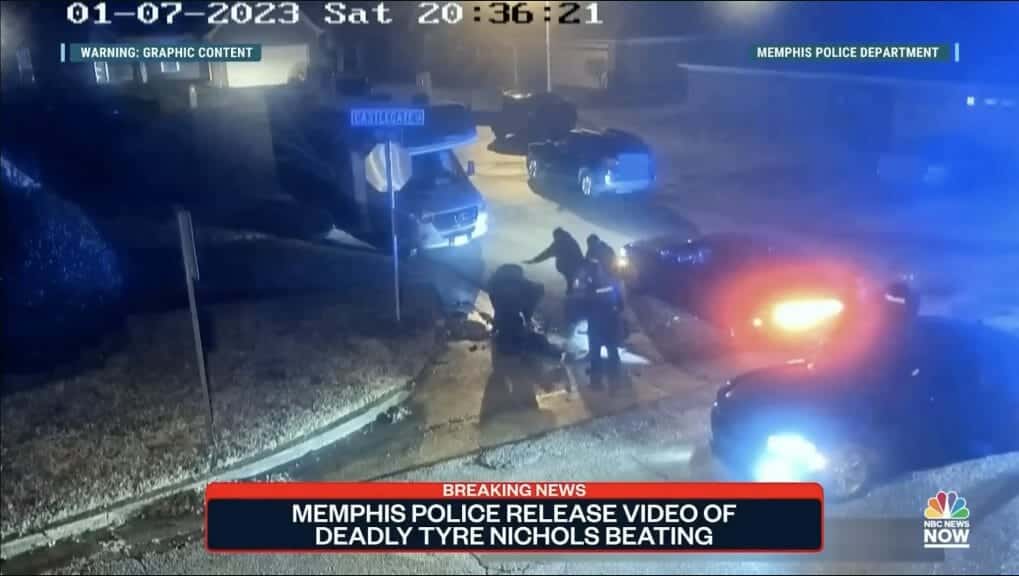 The second video, recorded on a SkyCop camera, shows two officers forcefully pushing Nichols onto the ground while a third officer seems to kick Nichols in the face numerous times. A fourth officer, having watched this occur, joins to strike at Nichols with a baton. Nichols is able to get back on his feet before officers appear to punch him in the face, then force him back on the ground.
Eventually, the officers back away, leaving Nichols moving but unable to get up. They drag him across the concrete and lean him against a police car. Nichols slumps over, rocking back and forth on the ground, with officers standing by. 26 minutes later, a stretcher is brought for Nichols.
The third and fourth videos, taken from body cameras, show officers manhandling and pepper spraying Nichols as he screams for his mom. The brutal beating took place three houses down from where Nichols's parents live.
After the Arrest
Tyre Nichols died on January 10th due to the injuries he sustained from excessive police force. The autopsy commissioned by Nichols's family reported he suffered "extensive bleeding caused by a severe beating".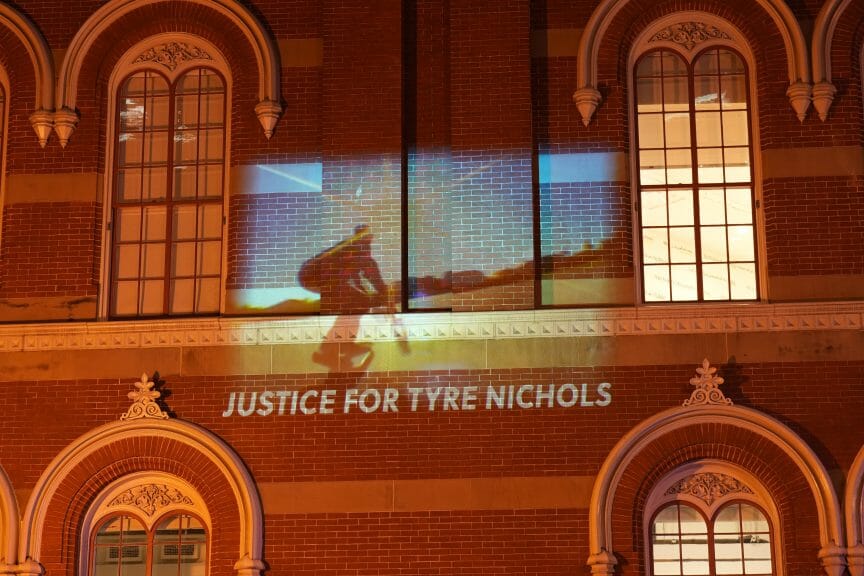 Memphis Police Chief Cerelyn "CJ" Davis told CNN that, after having reviewed the footage, there was seemingly no cause for Nichols's apprehension. "We've looked at cameras, we've looked at body-worn cameras, even if something occurred prior to this stop, we've been unable to substantiate that at this time," Davis said.
"We've taken a pretty extensive look to determine what the probable cause was and we have not been able to substantiate that. It doesn't mean that something didn't happen, but there is no proof."

Police Chief CJ Davis, CNN
Concerning the content of the videos, Davis said, "I'm sure as I said before that individual watching will feel what the family felt. If you don't, then you're not a human being. And we all are human beings."
The Protests
Protests have erupted across the country, in several major cities, following the release of the Tyre Nichols footage. In Memphis, where he died, protestors shut down the I-55 bridge for nearly three hours. They chanted "no justice, no peace" and "justice for Tyre Nichols" before peacefully disbanding. In other parts of the city, people gathered in churches or small groups to remember Nichols.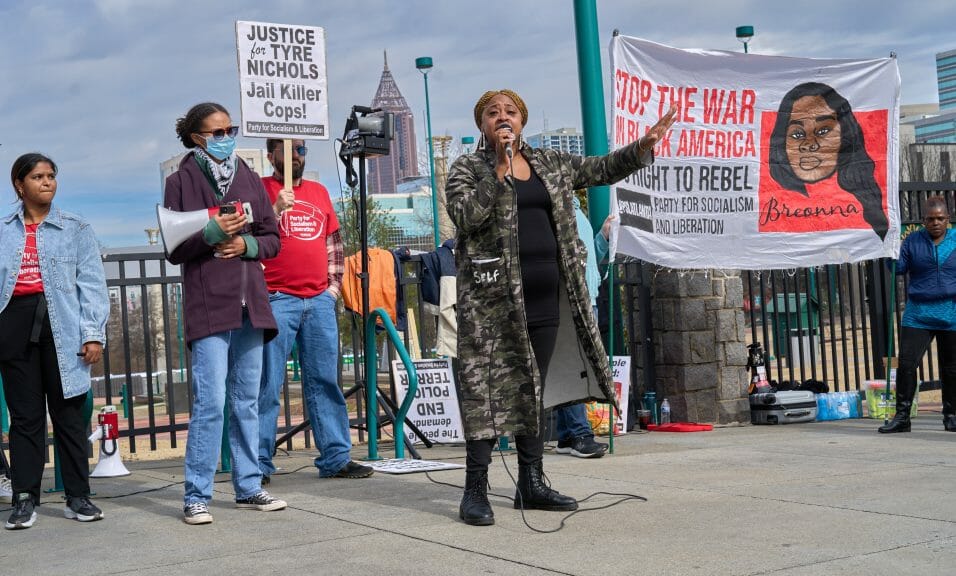 Officials shut down Grand Central Station in anticipation of protests in New York City, where demonstrators had gathered in Times Square. A protest and march in Boston halted traffic. A protest in downtown Los Angeles became tense when a small group of protesters gathered outside of Los Angeles Police Department headquarters. Other small, but mostly peaceful protests, were also held in Washington, D.C., Seattle, Detroit, and Atlanta, as well as in other cities.
If you are looking for ways to get involved, here is a resource to support the Nichols family and 5 ways to support the BLM movement.
The Officers
The Memphis Police Department fired five officers involved in the beating. The internal investigation found that Officers Tadarrius Bean, Demetrius Haley, Emmitt Martin III, Desmond Mills, Jr., and Justin Smith violated policies for use of force, duty to intervene, and duty to render aid. Each has been indicted with charges of second-degree murder, aggravated assault-acting in concert, two counts of aggravated kidnapping, two counts of official misconduct, and one count of official oppression.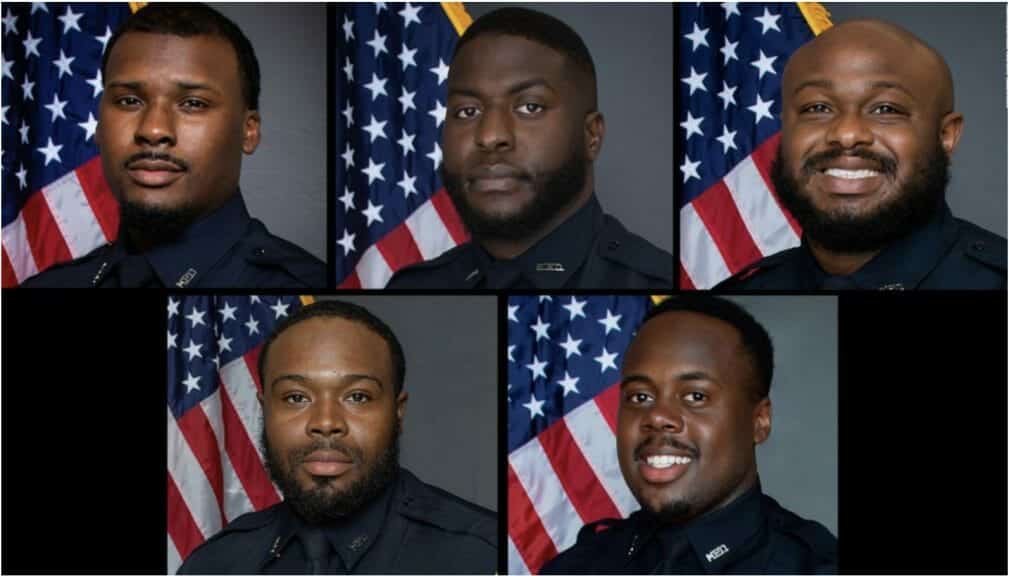 Additionally, two Memphis Fire Department employees have been relieved of duty, pending the results of an internal investigation. The Department of Justice and FBI have also opened a civil rights investigation.
Beyond Tyre Nichols
After the release of the videos, Democrats are calling for a revival of the George Floyd Justice in Policing Act. The bill would lower the threshold for federal wrongdoing convictions for officers, restrict law enforcement's use of qualified immunity to hide from liability, and limit police use of physical restraint methods like chokeholds. The bill has also included a database of fired officers to make transferring harder. President Joe Biden blames Republicans in the US Senate for blocking the bill in 2021. In response to Nichols's death, Biden said, "Real and lasting change will only come if we take action to prevent tragedies like this from ever happening again."
Karen Bass, the current mayor of Los Angeles and former Congress Representative of California, said, "Officers have to know that there will be consequences. They will lose their job. And also that they just can't go to another department. That's why we wanted to have a database so that an officer couldn't just go from one department to the next."
Civil Rights Attorney Ben Crump, who is representing Nichols's family, would like to introduce "Tyre's Law". The law would require by standing officers to intervene when they witness physical abuse.
I mean, how many people have to die before we change our legislature?