To say America has a problem is an understatement. If you are somehow still unaware, police brutality has ravaged the Black communities across America for generations. My earliest memories are of my father discussing what to do when stopped by a cop to lessen the chance that my name is added to the list above. It seems no matter what state we reside, the local police force will target us and will not hesitate to slaughter us for no other reason than the color of our skin.
Following the murder of George Floyd, protests have broken out in all fifty states and even overseas. These protests originally aimed to ensure justice for Floyd and his family have grown to stand against the systemic injustices the Black community has continued to face ever since(and before) emancipation.
George Floyd was murdered by "Officer" (now prisoner) Derek Chauvin while four other officers(soon to be prisoners) (Tou Thao, Thomas Lane, and J. Alexander Kueng) stood by and watched as Floyd pleaded for his life as Chauvin's knee pressed down upon his neck, suffocating him.
George Floyd is far from the first Black Man to be unjustly murdered by those meant to "Serve and Protect." The featured image, no image, could contain the vast numbers of my African American brothers and sisters who were slaughtered by the police.
These protests have been target by the police, the president, and the military as "domestic terrorists." As a result, the police are using this label as an excuse to go in arrest people in mass, utilize tear gas to disperse crowds, tear down medical facilities, destroy resources such as food and water, the list goes on.
It's easy to tell yourself that you cannot do anything about this. That your voice alone isn't enough to influence change. I challenge you to abolish that thought and read through the resources below to find ways to contribute to Black Lives Matter Cause and to causes with similar missions.
For a quick overview, check out this link for a directory of ways you can support. This includes a number of causes to support/donate to along with many ways you can be supportive of this cause free of cost.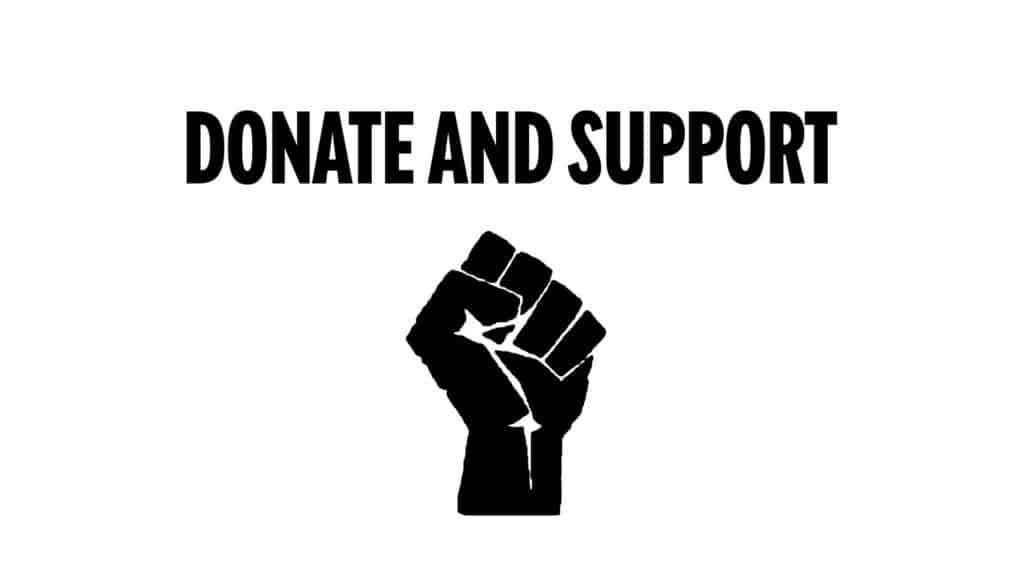 Here's a list of organizations you can support:
1. The Black Lives Matter Movement:
You've no doubt heard of this organization. Formed following the acquittal of Travon Martin's Murder in 2013. They aim to create social change such that Black bodies are no longer systemically targeted by the police/other officers of the state.
Formed more recently, in 2018. This organization aims to organize Minneaooilis communities and council leaders to redistribute funds given to the police to bring up overlooked communities and promote health and safety.
This organization dedicates itself to Black liberation through collective healing and accumulation of resources. They envision a world in which all Black lives are able to matter and thrive.
4. BEAM:
This organization aims to support the mental and emotional health of those within the Black community. This organization tears down institutional barriers which made such healing near impossible for many years.
5. The National Association of Black Journalists:
This association brings together journalists in the Black community and seeks to provide more job options for Black journalists while providing the public with information about the world around them.
(Some organizations such as the Minnesota Freedom Fund and the North Star Health Collective have announced that they are no longer in need of donations however do keep them in mind and find ways to support them by other means ie. sharing their social media platforms, amplifying their voices.)
Find Ways to Support Black Businesses near you here. This will take you to Support Black Owned, a self-explanatory site which features a directory of Black-owned businesses nationwide.
There are many other ways you can support this cause from educating yourself through literature/media, protesting, using your social media platforms, writing/calling your local officials. Open up a dialogue with your families, educate each other about these movements and their importance to the Black communities nationwide, and their importance to the country as a whole. Don't overlook petitions either! Signing a petition is a quick and easy to add your voice to the millions of voices calling for an active change in these corrupt institutions! I urge you to do as many of these things as you can.
Do stay safe as COVID-19 does continue to spread. If you or someone you live with is at-risk/vulnerable please look for ways you can support these causes from home for your safety and that of your family/others.
For more information on what's currently going on in Minnesota check out this article by Bertia Khanbabai .