You may know Singapore is home to some of the most stunning and innovative buildings, but did you know it will now include Apple's floating store?
Located at Singapore's Marina Bay Sands complex, the new Apple Store is inside an enormous glass dome.
Customers will experience a 360-degree view of the gorgeous city on a structure that floats on Marina Bay.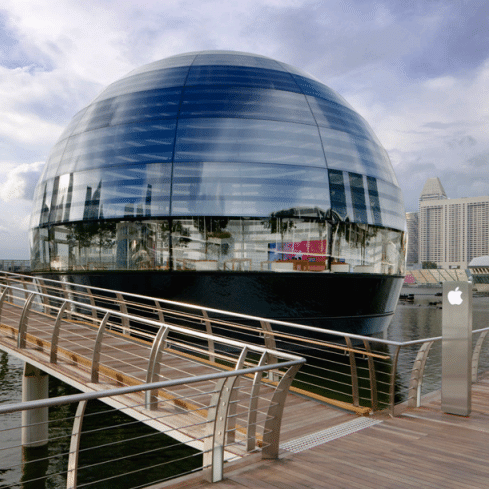 Forbes calls it a possible top tourist attraction. The building is 'compromised of 114 pieces of glass' supported by ten narrow vertical supports. Additionally, sunshade rings give visitors a 'night-time lighting effect.'
Let us not forget water surrounds the glass dome that has an oculus at the center drawing on Rome's Pantheon.
Blending the past with the future is Apple's groundbreaking renovation of design.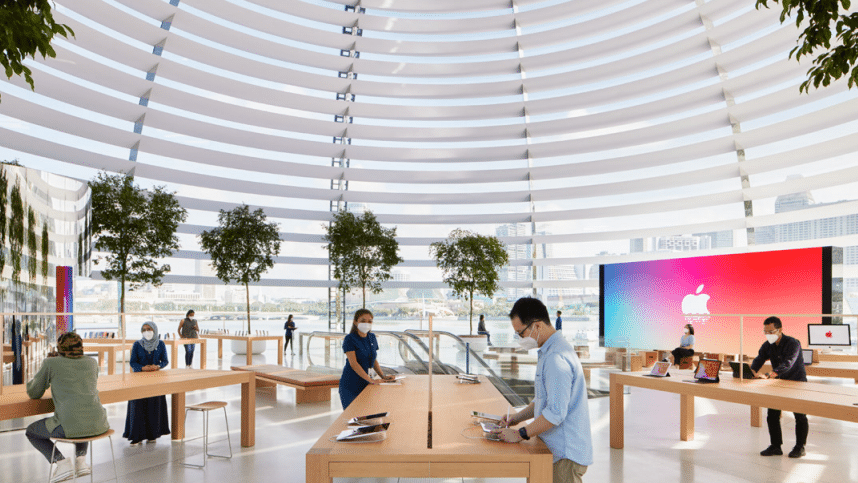 As of this week, the tech company welcomes customers to its Apple Marina Bay Sands Store. Sadly, due to the pandemic, there is a capacity limit that involves a reservation requirement.
But wait! Do not be discouraged. If you find yourself in awe with this architectural delight, check Apple's website to check the store's availability.
Moreover, as with their other facilities, Apple requires visitors to wear a mask, keep social distancing, and undergo temperature checks.
Still amazed at Singapore's buildings? Take a peek at 'The Best Tourist Activities in Singapore'.