A suspect from the fourth of July parade mass shooting has been charged with seven counts of murder.
On Tuesday, Robert E. Crimo III, the man suspected of carrying out the mass shooting that killed at least seven people in Highland Park, Illinois, was charged with seven counts of first-degree murder.
Lake County state's attorney Eric F. Rinehart told reporters that the 21-year-old will likely face "many" additional charges for the "premeditated and calculated attack." Authorities say that more than 70 bullets were fired from a roofto, injuring dozens of people who tried to flee the hail of gunfire as the parade got underway.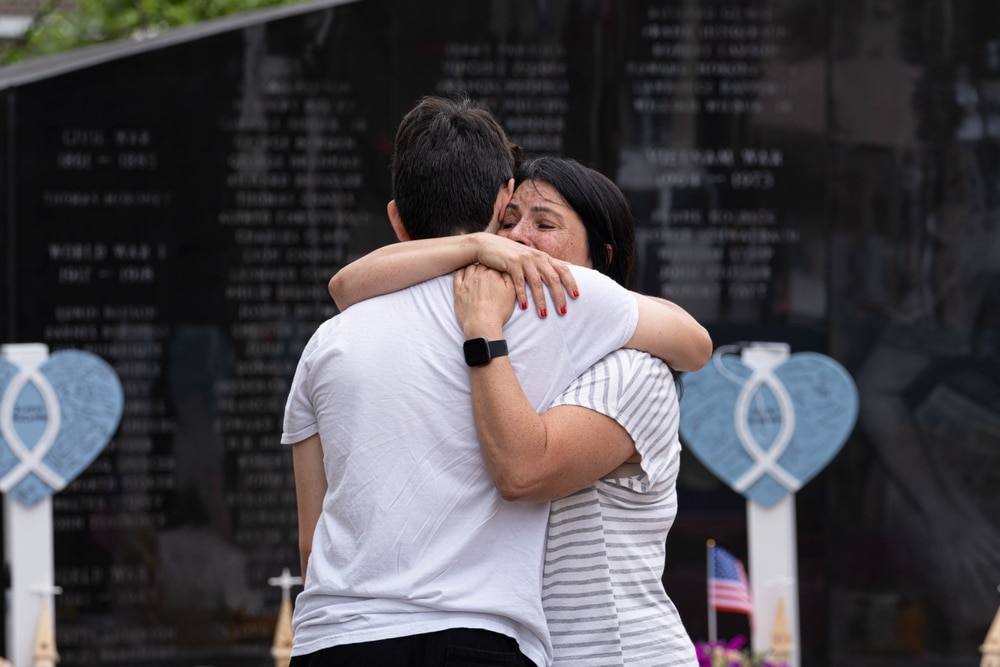 Crimo was arrested on Monday evening and remains in custody. He has spoken with investigators but they have not identified a motive for the shooting. He was arraigned in court on Wednesday, where he was denied bail. At the hearing, Assistant State Attorney Ben Dillon said Crimo "provided a voluntary statement to investigators confessing to his actions." If convicted of the murder charges, Rinehart said Crimo would face a mandatory sentence of life without parole.
Chris Covelli, a spokesperson for the Lake County Major Crime Task Force, said that one of Crimo's family members called the police in September of 2019 to report that Crimo had a stash of knives and had threatened to kill people. Covelli said officers removed 16 knives from Crimo's possession, but added that there was no probable cause for arrest at the time.
In a statement on Tuesday, Illinois State Police said that it received a "clear and present danger report" in connection with the incident, which the agency said involved threats he made against his family. But, police said, "no one, including family, was willing to move forward on a complaint nor did they subsequently provide information on threats or mental health that would have allowed law enforcement to take additional action." Because of this, no firearms restraining order was ever filed against Crimo.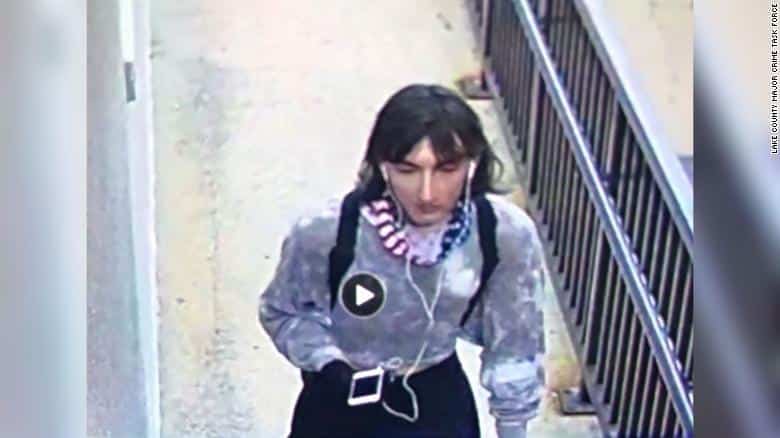 Following the attack on Monday, Covelli said that Crimo disguised himself in women's clothing "to conceal his facial tattoos and his identity and help him during the escape with other people who were fleeing the chaos." He then walked to his mother's house where he borrowed her car. Police found and apprehended him after an individual who saw the vehicle called 911.
Investigators on the case determined that after the attack the suspect drove to Madison, Wisconsin, where he threw out his phone. While there, e saw another celebration happening and "seriously contemplated using the firearm he had in his vehicle to commit another shooting in Madison" said Covelli. But instead, he drove back to Illinois because "there were indications that he didn't put enough planning forward to commit another attack."
Many people have reacted to the incident on social media. In a Facebook post, Mayr Nancy Rotering called it "the bloodiest day that we have ever experienced in Highland Park" and said flags would be flown at half-mast.