The internet's current boyfriend, Joseph Quinn, recently told a dramatic story from his travels to the US, in which the only thing saving him from immigration was his role on Stranger Things.
In an interview on The Tonight Show, Quinn told Jimmy Fallon about his recent trip from the UK to the US, in which he was stopped by US immigration.
"One of his colleagues looked over at me, looked at him, and said, 'Leave Eddie alone.'"

-Joseph Quinn got stopped by Immigration on his way here. #StrangerThings #JosephOnFallon #FallonTonight pic.twitter.com/Shchphj7LN

— The Tonight Show (@FallonTonight) July 26, 2022
The trip had been in order to appear on the show that night. He said to Fallon:
"It's so nice to be here because I very nearly didn't make it. I was held up at immigration yesterday. It's not so fun. I was taken into, I guess what you could call it – it was more of a dungeon and I was asked to wait there for about 20 minutes where someone asked me, 'What are you doing in the United States, sir?' I said, 'Well, I'm actually here to meet Jimmy Fallon on the Tonight Show.'
"He didn't believe me."
In the officer's defence, would you believe that? I probably wouldn't.
How did Quinn get out of trouble?
All wasn't looking great for Quinn, who had a talk show to get to and seemingly no good way out. That was until one of the officers recognised him.
Joseph Quinn starred in season four of hugely popular Netflix show Stranger Things. He played the role of Eddie Munson, a metal-head dungeons and dragons player who ends up falsely accused of satanic-ritual-style murders. Eddie's character required Quinn to don a massive curly wig and use an American accent, so walking around as himself, he looks quite different.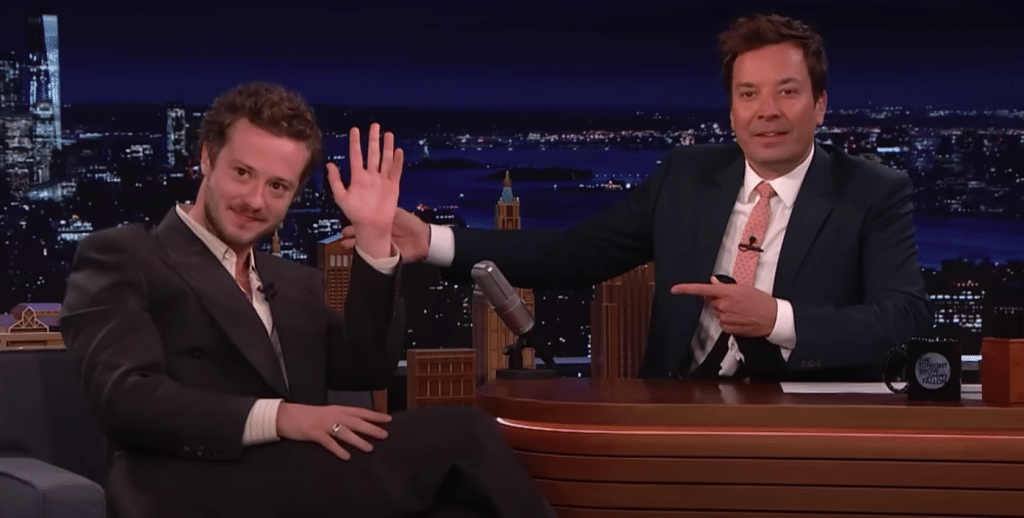 But one eagle-eyed fan just so happened to work in immigration at the airport. Quinn, under the bright spotlight in the interview room (I'm spit balling here, this is how I imagine an immigration "dungeon"), was shaking in his boots (again, unconfirmed, but true in my head).
Then, one of the officer's colleagues came in and said to the other: 'Leave Eddie alone.'
His next question is the question on everyone's mind: 'You're Eddie Munson? Do you come back next season?'
Though Quinn couldn't say either way, the officer's recognition allowed him to get on the plane and over to the US to tell the story on Fallon's show.
How have people reacted to Joseph Quinn's story?
People online loved Quinn's tale. His appearance on The Tonight Show was his first talk show ever, so there was lots to talk about (bud dum tsss). His segment, uploaded to YouTube just one week ago, already has over four million views.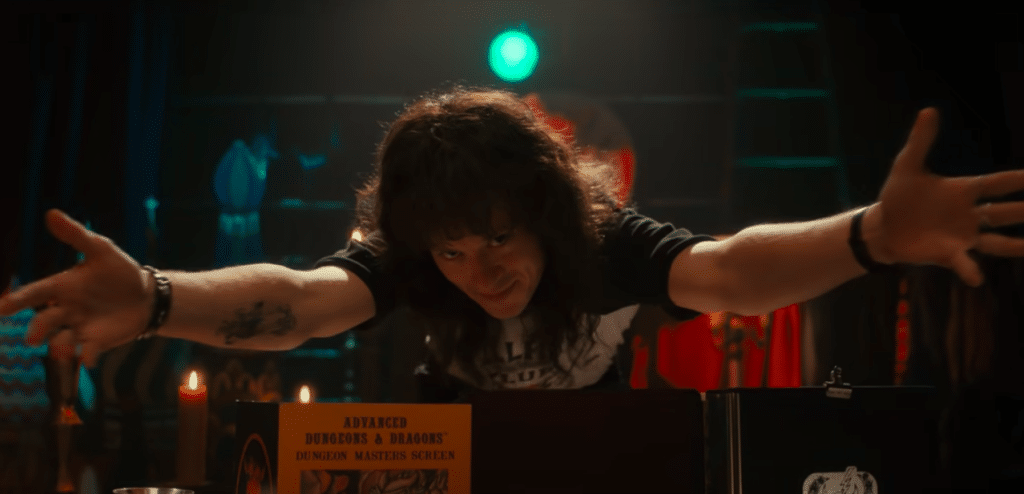 In the comments under the video, Samuel Durham wrote: "Man Joseph is such a funny and kind-hearted guy and he deserves a big hug for that. The Duffer Brothers really made one of the BEST decisions casting him as Eddie. I mean NO ONE could've played Eddie better than Joe did. This man deserves the best and I hope we get to see more of him in the future."
While Annabel Collister wrote: "I was legit smiling unknowingly through this whole interview, such a cool dude."
On Twitter, people loved the story of Quinn getting detained.
joe quinn with jimmy fallon is my dose of serotonin

— joe's queen (@wide_asleeep) July 26, 2022
EDDIE ESCAPED THE UPSIDE DOWN HE CAN ESCAPE A MINOR IMMAGARITON THINGY

— qjfv (@qjfv12) July 26, 2022
Do you think Quinn's Eddie Munson will return in season five of Stranger Things? It's not the only big question about series five on everyone's mind.