After England's loss at the European cup finals, fans reacted violently outside of Wembley stadium. Many fans began to fight outside the stadium, leaving broken glass and rubbish in their wake. On social media, fans bombarded player Bukayo Saka with racist abuse
You can't escape football in England or soccer as it's called in the US. It's in the workplace, it's in the schools, you can't go anywhere without someone talking about or watching football. The pubs here are more likely to run out of beer than they are likely to run out of balding, middle-aged white men shouting at Sky Sports. This year, England made it to the finals of the European cup. The cautious optimism of fans quickly turned to arrogance. Everybody thought that 2021 was the year football would finally "come home" to England.
When Italy took the cup, everyone was understandably devastated. Less understandable were the violent, hateful actions of fans that followed.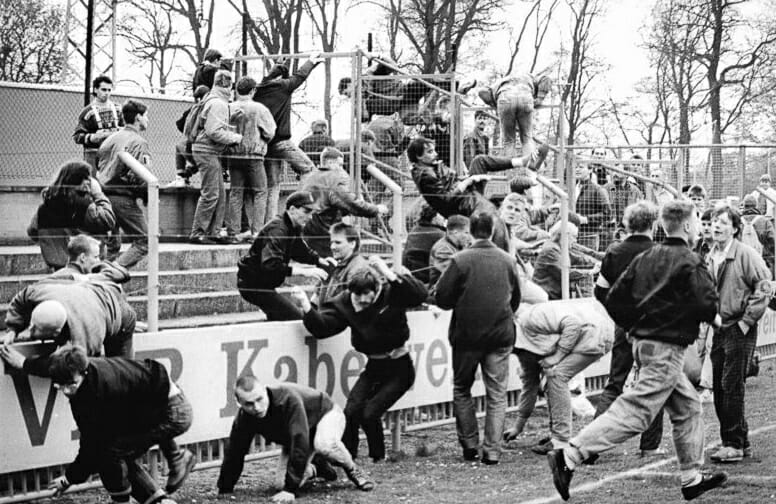 The not so beautiful game
Before the finals began, the English crowds booed the Italian national anthem in a shameful show of bad sportsmanship. From the offset, England fans displayed a lack of respect and boorishness that would set the tone for the rest of the night.
Following the European cup loss, fans acted in ways that brought great shame to the country. Fans began fighting each other outside Wembley. Fans exiting the stadium dumped masses of rubbish and broken glass outside of the stadium.
Racism and English Football
19-year-old Bukayo Saka who missed the all-important final penalty goal received a torrent of vile, racist abuse on social media. The abuse directed towards England's black players is disappointing but not surprising. Earlier in the year, during a friendly game on the 3rd of June British crowds booed players for taking a knee during the national anthem in protest of police violence against the black British community.
The Breaking Covid Restrictions
Throughout the entire championship, football fans broke social distancing rules in order to drink, fight and hold football watching parties, resulting in a 30% rise of Covid cases amongst British men according to a recent study completed by Imperial College London. 60,000 fans attended the game at Wembley itself, without masks. Many thousands of fans attempted to storm Wembley stadium without tickets, resulting in further fights between those who did and didn't have purchased seats.
A Not So New Story
Football seems to invoke something violent and primeval in the English people. Recent studies have shown that domestic violence incidents rise to around 38% when England loses the football.  Football is a beautiful game, but it doesn't seem to bring out the best in Britain. Perhaps until real action is taken by social media platforms and the football supporters federation to punish hateful behavior, we should call half-time on English football.