Researchers in Canada have discovered a new type of tyrannosaurus, the first discovery of its kind in the country for over half a century.
Closely related to the poster boy of dinosaurs (the T-Rex), the discovery's scientific name is Thanatotheristes degrootorum- but this translates to 'Reaper of Death' in English.
The exciting find has been published by researchers from the University of Calgary and the Royal Tyrrell Museum of Palaeontology in the journal Cretaceous Research. The fossils found are a whopping 79.5 million years old, which is 2.5 million years older than its closest relative.
Curator of Dinosaur Palaeoecology at the Royal Tyrrell Museum, Dr. François Therrien, said: "We are thrilled to announce the first new species of tyrannosaur to be discovered in Canada in 50 years. This discovery is significant because it fills in a gap in our understanding of tyrannosaur evolution."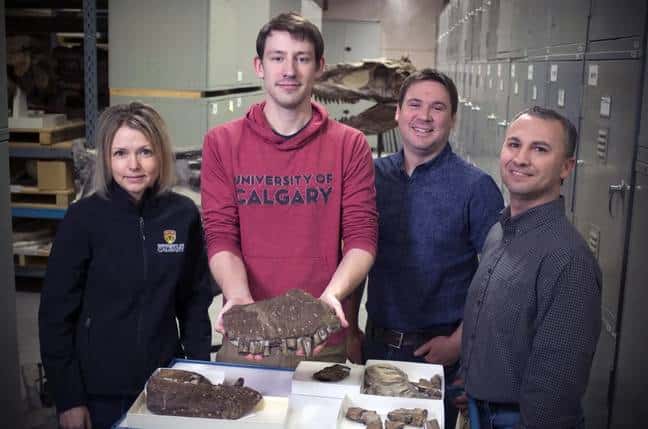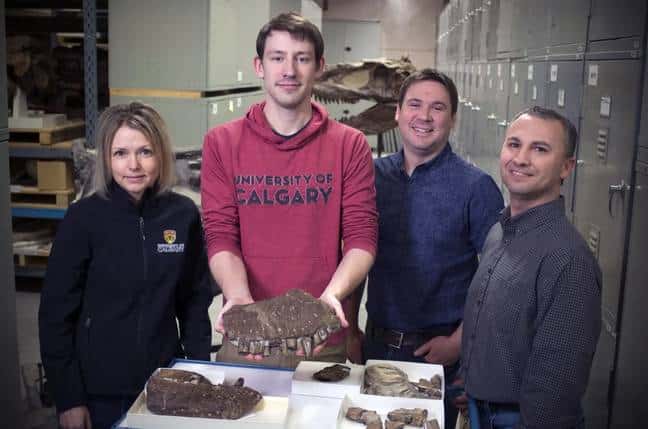 The researchers had a field day when they named the dinosaur, but the second half of its name doesn't relate to the dinosaur's ability to eat you for breakfast; instead it is dedicated to the man who found the fossils.
Farmer and palaeontology enthusiast John De Groot came across the fossil skull fragments while hiking near Hays, Alberta.
"The jawbone was an absolutely stunning find. We knew it was special because you could clearly see the fossilised teeth," he told the Royal Tyrrell Museum.
Sandra De Groot added: "John always said that one day he would find a dinosaur skull. Finding the jaw was exciting. Hearing that it is a new species, and seeing it given our family name, was beyond belief."
For more fun wih fossils, take a look at the world's largest dinosaur footprint.
Image Credit: Pxfuel