On Wednesday, Texas's governor, Greg Abbott, sent a bus of migrants from Texas to Los Angeles and dropped them off at LA's Union Station. The group consisted of 42 people from Venezuela, Honduras, and Guatemala, including children as young as two years old. Abbott cited Texas border towns becoming overwhelmed with migrants as the rationale for this decision, while immigrants' rights workers in LA work to feed and house the new arrivals.
Wednesday's Arrivals
On Wednesday evening, Los Angeles humanitarian workers moved the group to St. Anthony's Croatian Catholic Church in Chinatown, where groups including the Coalition for Humane Immigrant Rights (CHIRLA) arrived to provide support.
According to CHIRLA's Jorge-Mario Cabrera, referenced in ABC News, the migrants received food at the church and began speaking with immigration attorneys. Cabrera believes that the group was on the bus for 23 hours without access to food or drinks, and says that it's unclear whether any of the migrants knew where the bus was headed.
The Central American Resource Center (CARECEN), the Immigrant Defenders Law Center, the Esperanza Immigrant Rights Project, and the Archdiocese of Los Angeles have all joined the efforts to offer resources, including medical care, to the migrants from the bus.
Volunteers continue to offer legal aid to the migrants, some of whom might have legal immigration cases pending in other states. Meanwhile, many people from the bus might have family members they were separated from, and immigration rights workers are hoping to bring them back together.
According to Lindsay Toczylowski, the Executive Director and Co-Founder of the Immigrant Defenders Law Center,
We have families who've come through this situation who have other family members they were separated from at the border. We are in the process of trying to unify those families. These are very complicated cases, and people's lives are at stake.

Lindsay Toczylowski, Immigrant Defenders Ław Center
Abbott's Texas Politics
According to a tweet from Abbott on Wednesday, June 14, Texas's border towns "remain overwhelmed and overrun by the thousands of people" entering the state. Meanwhile, Abbott's tweet criticizes President Joe Biden for Biden's supposed refusal to "secure the border," and cites Los Angeles's "self-declared sanctuary status" as the reason behind his choice to send a bus of migrants there.
Texas just dropped off the 1st bus of migrants in Los Angeles.

Small Texas border towns remain overrun & overwhelmed because Biden refuses to secure the border.

LA is a city migrants seek to go to, particularly now its leaders approved its self-declared sanctuary status.

— Greg Abbott (@GregAbbott_TX) June 14, 2023
In April 2022, Abbott ordered the Texas Division of Emergency Management to send migrants from Texas to Washington, D.C. in an attempt to protest what he calls Biden's "open-border policies." Last year, Abbott also used New York, Chicago, and Philadelphia as drop-off locations for busloads of migrants. Earlier in June, he announced a plan to send another group to Denver. According to Abbott, Texas has transported more than 21,600 migrants to several cities across the country since last spring.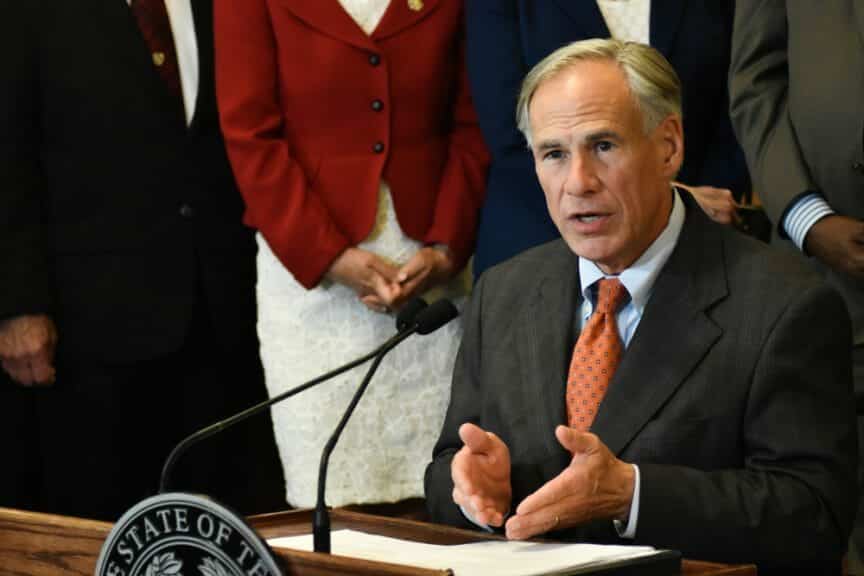 Bass and California Democrats Respond
Karen Bass, Los Angeles's mayor, was in Washington, D.C. when she received word of the bus's arrival.
In a statement that her office released on Wednesday evening, Bass wrote that it is "abhorrent that an American elected official is using human beings as pawns," but that she has long been prepared for such a situation "in the event Los Angeles was on the receiving end of a despicable stunt that Republican Governors have grown so fond of." In her statement, Bass emphasizes that Abbott's action "will not intimidate us," and that Los Angeles is prepared to welcome any migrants whom Abbott might send.
This did not catch us off guard, nor will it intimidate us. Now it's time to execute our plan. Our emergency management, police, fire and other departments were able to find out about the incoming arrival while the bus was on its way and were already mobilized along with nonprofit partners before the bus arrived.

Los Angeles is not a city motivated by hate or fear and we absolutely will not be swayed or moved by petty politicians playing with human lives. We are a city that seeks to treat all people with dignity and compassion and we will continue to work closely with non-profit organizations, including the L.A. Welcomes Collective, as well as with our County, State, and Federal partners.

For everything that we do, we will continue to lock arms and we will continue to lead. And we will always put people's health and wellbeing over politics.

Los Angeles Mayor Karen Bass's statement from Wednesday, June 14, 2023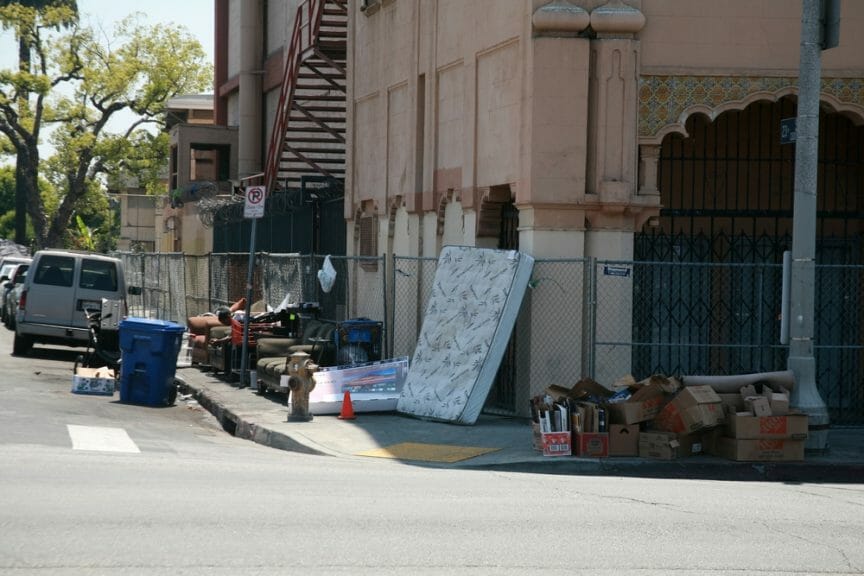 Meanwhile, several other California leaders have spoken out against Abbott, including Representative Jimmy Gomez who represents a district in downtown LA. According to Gomez, "Republicans continue to use migrants as props in their sick political game, while they offer zero solutions to ease these peoples' suffering or fix our broken immigration system."
Human rights workers in Los Angeles, including representatives from CHIRLA, likewise emphasize LA's role in the situation and the city's ability to provide for the migrants it receives despite Abbott's politically-motivated moves. According to CHIRLA's Executive Director Angelica Salas, quoted in ABC News,
We cannot control what Governor Abbott does in Texas, how he decides to treat human beings, but here in the city of Los Angeles, with our county of Los Angeles partners and the entirety of the immigrant rights infrastructure, we have a different choice to make. Our choice is to receive individuals with humanity, with dignity, and to provide them with the information that they need in order to begin their new life in this country.

Angelica Salas, Coalition for Humane Immigrant Rights (CHIRLA)