On Thursday, the Trump-era policy Title 42 is set to expire, opening up possibilities for more immigrants to enter the United States. Officials at the state and national levels are expecting a great increase in immigration. However, the Biden administration is still requiring immigrants to make appointments via smartphone to request asylum, a controversial rule that is likely to be challenged in court.
Officials Prepare for Immigration Surge
Border officials and officials at the local, state, and federal levels are currently bracing for a projected surge in immigration beginning this week. Over the past few days, migrants seeking asylum in the US have begun crossing into border towns anticipating Title 42's end.
Texas cities Brownville, Laredo, and El Paso, have declared a state of emergency as officials seek to provide housing and resources to the surge of migrants who have been arriving since last week. There are currently more than 2,000 people sleeping outside on cardboard boxes while they work to find jobs, including many families with young children. Father Rafael Garcia of El Paso's Sacred Heart Catholic Church, quoted in The New York Times, said,
It's a real crisis. If this is now, what is it going to look like after May 11? How is this going to unfold?

Father Rafael Garcia, Sacred Heart Catholic Church, El Paso
White House officials have built temporary facilities to house migrants and worked to reduce processing time for people in custody. The Biden administration is also working with the United Nations to open migrant processing centers in Colombia and Guatemala to allow migrants to apply for refuge in the United States without having to go to the US border.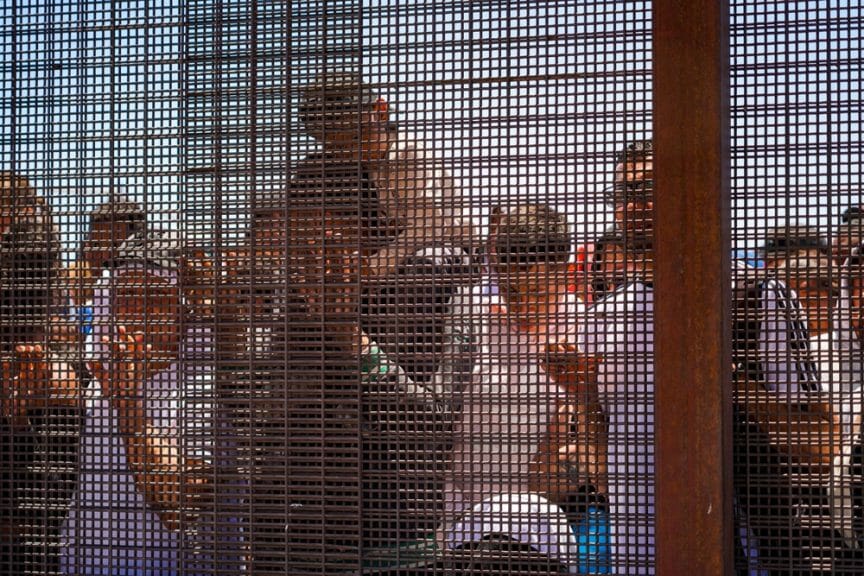 The Policy
Title 42 is a decades-old measure, which the Trump administration invoked in March 2020. Originally based on a public health order from the Centers for Disease Control and Prevention, Title 42 has been used to block asylum seekers from entering the United States. It also allows border officials to send asylum seekers to Mexico (regardless of their nationality) without reviewing their requests for protection.
Although the Trump administration cited COVID-19 as the reason for Title 42, numerous Republican lawmakers have supported it as a means of slowing immigration to the US. In December 2022, Senators John Cornyn (R-TX) and Joe Manchin (D-WV) wrote a letter to President Biden urging him to extend the CDC's Title 42 order, stating,
We have a crisis at our southern border. Never before in our nation's history have we experienced this scope and scale of illegal border crossings, and we remain concerned that your administration has not provided sufficient support or resources to the men and women of the Department of Homeland Security (DHS) who are tasked with maintaining border security.

2022 letter to Biden from Senators John Cornyn (R-TX) and Joe Manchin (D-WV) and Representatives Henry Cuellar (TX-28) and Tony Gonzales (TX-23)
The Biden Administration's Response
The Biden administration's efforts to build temporary housing in border cities and open new processing centers in Central America suggest a more tolerant approach to welcoming immigrants than that of the Trump administration. However, on Thursday, a new rule will go into effect, disqualifying US asylum seekers who did not first seek protection in another country.
Meanwhile, the Biden administration will still require asylum seekers to use the smartphone app CBP One to request asylum by appointment at points of entry. This rule leaves many asylum seekers stuck in dangerous situations in Mexico while waiting for appointments through the CBP One app, which has had numerous problems. One woman told The San Diego Union-Tribune that her family had been threatened where they were hiding and they have nowhere else to go.
Another rule that administration officials are working on finalizing would make minors largely ineligible for asylum if they enter the United States without permission or come to a point of entry without an appointment.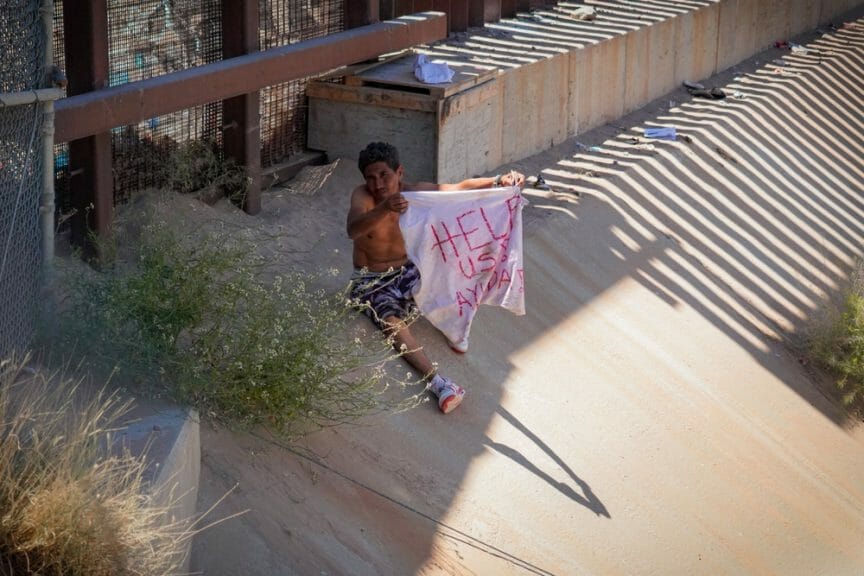 Controversial Restrictions
According to Nicole Ramos, an attorney and director of Al Otro Lado's Border Rights Project,
These policies are created to slow and stop migration because they don't want people to come—not to make a more perfect system.

Attorney Nicole Ramos, director of Al Otro Lado's Border Rights Project
Compared to other immigration policies, Title 42 is unique for how drastically it was able to cut off asylum access for thousands of people who had fled their homes. Even with the measure ending on Thursday, immigration advocates worry that it has still set a precedent for Biden and for future administrations to deter people from seeking asylum in the US.
Speaking about Title 42, Adam Isacson of the Washington Office on Latin America said,
We've had the right to asylum since 1980, and this is the first time it was massively stopped in a formal way. [Title 42 was] the first time we massively denied protection to people who needed it on this scale since World War II. We don't really know the full human cost of that.

Adam Isacson, Washington Office on Latin America