If you have been following the US election up to now, you may well have seen the entertaining footage of Donald Trump inviting rapper Lil Pump up to speak at one of his final campaign rallies earlier this week.
Whilst it was clearly a last-ditch publicity stunt from the President to gain new supporters, the encounter has affected the Florida rapper's popularity on social media as he has lost over 300,000 followers throughout the week.
The bizarre incident happened in Grand Rapids, Michigan, when the rapper, real name Gazzy Garcia, took to the stage to address crowds of Trump supporters. After introducing him first as "Lil Pimp", and then as "one of the big superstars of the world", it's clear the POTUS hadn't put much thought into his last-minute guest speaker. The reaction of the crowd behind the President was telling when he asks them if they know who the rapper is, with one older woman violently shaking her head and shouting that she, unsurprisingly, did not.
The 20-year-old rapper is best known for his 2019 hit with one of the hip-hop world's only other contributions into the world of politics, Kanye West. However, the questionable lyrics of both men throw considerable doubt over their legitimacy as political voices.
However, it appears that Lil Pump's decision to follow in the footsteps of Kanye has been to his detriment in the long run. Whilst we're sure he jumped at the opportunity to get up on the podium and address a crowd arguably bigger than most of his concerts in his ill-fitted MAGA hat, the response on the rapper's Instagram posts about the day has been far from positive.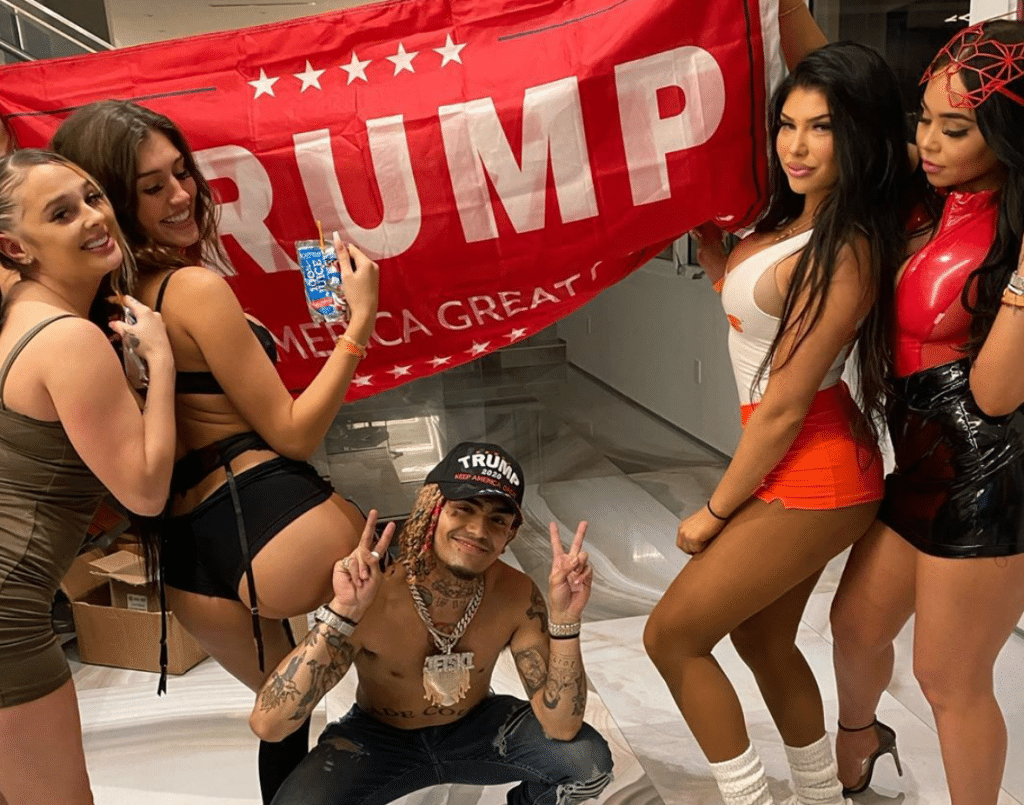 On top of his follow count dropping from 17.3 million to 17 million in a matter of days, the political statement led to thousands of comments questioning both his integrity and his political knowledge in general. However, it did not come as a surprise to many, as Pump had openly endorsed Trump on social media last week, sharing a video shouting: "Fuck Sleepy Joe, n****! Trump 2020, bitch." Poetic.
Whilst the overall results of the election aren't in yet, it doesn't seem as if the rapper's endorsement of the President, and compelling words of wisdom on former Vice-President Joe, did enough to bag Trump the win in the election. Oh, and the county of Grand Rapids, where the rally took place, has flipped from red to blue, with Joe Biden winning with a majority of over 20,000. So it looks like the POTUS' attempts to use the rapper to secure his win was to no avail.
As we most likely come to the end of Trump's time as President, check out one of his final 'out of this world' plans….