Every year, the Anti-Defamation League (ADL) Center on Extremism records instances of antisemitic harassment in the United States. According to their research, 2021 had the highest amount of antisemitic incidents on record. With 2,717 reports, there was a 34% increase from 2020 in hate crimes against Jewish people. So, why and how has this old hate reemerged?
Ye's Influence
Ye, formerly Kanye West, has become increasingly antisemitic in the past year, using his platform to garner attention. In early October 2022, Ye participated in an interview with Tucker Carlson in which he made offensive claims about Jewish people. Shortly following this interview, he shared social media posts claiming that Jews are using their control to intimidate him and threatened to go "death con [sic] 3 On JEWISH PEOPLE". Since then, Ye has continued to spread his antisemitic beliefs in numerous interviews, including NewsNation's "Cuomo" and TalkTV's "Piers Morgan Uncensored".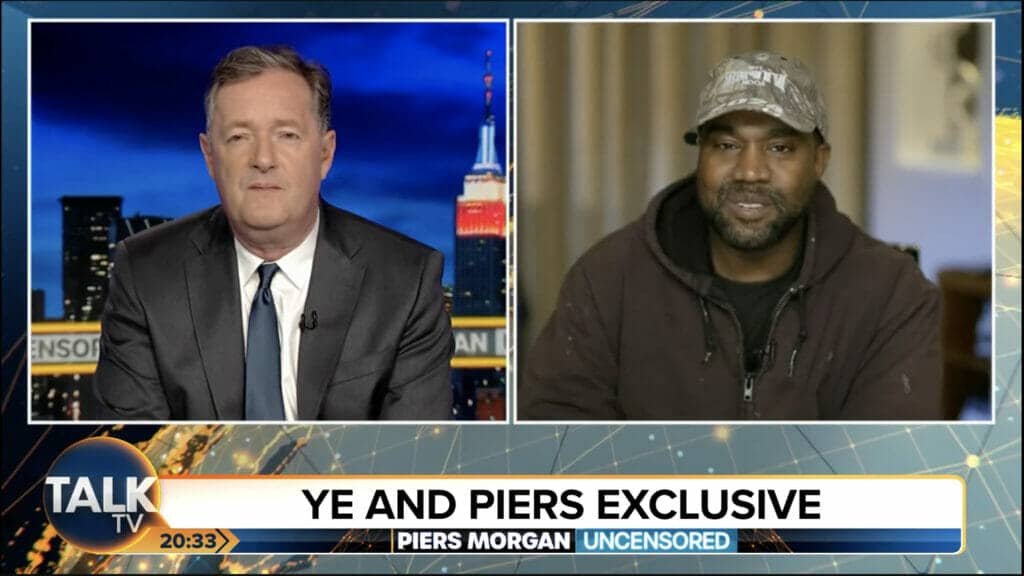 "We're not going to be owned by the Jewish media anymore…Every celebrity has Jewish people in their contract…And these people, if you say anything out of the line with the agenda, then your career can be over."

Ye on "Cuomo", Dec 17 2022
Ye's actions are not only reflective of his own beliefs, though. While he has received much backlash, he has also gotten support and continued to hold a public persona (though his Twitter was suspended he is still active on Instagram, available to stream on Spotify, and selling Yeezys). Most alarmingly, Ye had dinner with former president Donald Trump, inviting Nick Fuentes, a known white supremacist, to join.
It is especially concerning that organizations like Nation of Islam and extremist Black Hebrew Israelite sects defend Ye's comments. Members of the extremist Goyim Defense League even held a demonstration, utilizing a sign reading "KANYE IS RIGHT ABOUT THE JEWS". Ye's ability to remain in the public eye emboldens others to share similar views, thus normalizing antisemitism in mainstream media.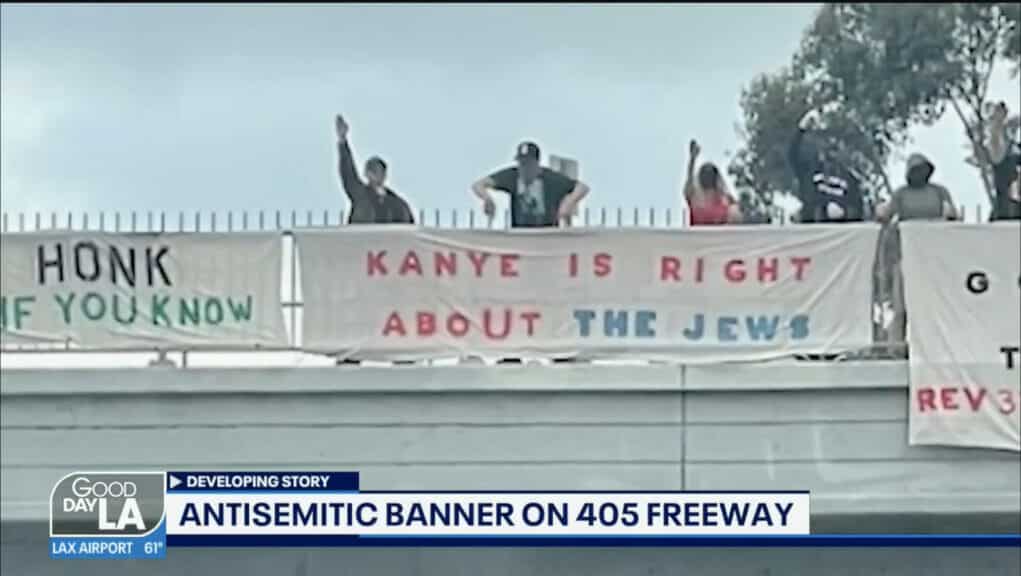 State of Hate
At Never is Now 2022, an annual summit which focuses on antisemitism and hate, ADL CEO Jonathan Greenblatt delivered a speech addressing the recent rise of antisemitism. By reflecting on past years, he depicts how we have reached this point. Starting with the 2017 "Unite the Right" rally in Charlottesville and ending with the 2020 march in Brooklyn, Greenblatt shows how incidents have progressed.
"But today, the time of cries and pleas has passed. You see, this is no longer a situation of concern. This is a state of emergency."

Jonathan Greenblatt, 2022 State of Hate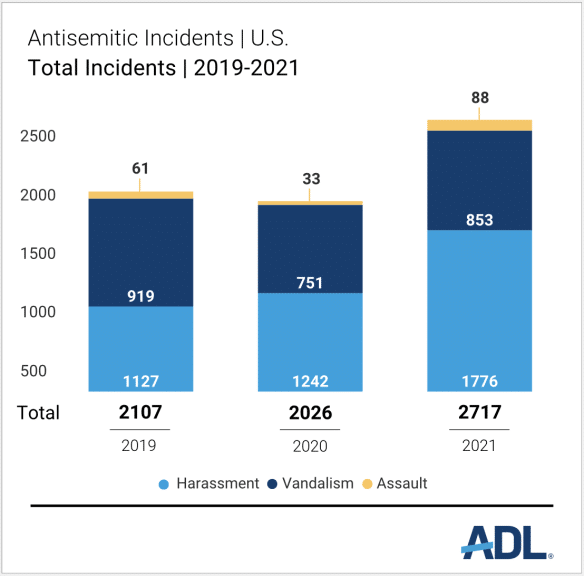 Moving Forward
Greenblatt claims that antisemitism is a sign of societal decay, endangering our nation at its roots. Thus, also in his speech, he discusses how we can create a safer, more inclusive society—through security and solidarity.
Until now, Greenblatt says, efforts to stop antisemitism have been solely responsive, sending help to affected areas or peoples. He suggests, then, that security is also about "disrupting antisemitism and violence before it even gets to our doors". Following that thought, ADL teamed up with BBYO, the world's leading Jewish teen movement. Together, they will train Jewish adolescents on responding to and dealing with antisemitism.
He goes on then to discuss the controversy around Ye, specifically in relation to his business with Adidas. Following Ye's incendiary comments, Greenblatt reached out to Adidas personally to question their involvement with the rapper. When the company refused to do anything, ADL launched the campaign Run Away From Hate. By raising awareness through social media, ADL led about 20,000 people to lobby Adidas, and, ultimately, Adidas's stock price dropped 23 percent in a month. Finally, Adidas terminated Ye's contract with them.
Clearly, there is still much progress needing to be made in order to disrupt antisemitism and end the rising trend. As modeled by ADL, we must consume media consciously, and unite to ensure antisemitism is not accepted. Then, hopefully, antisemitic incidents will decrease rather than increase in coming years.