Resilient and courageous, the youngest serving interim Minister across the world and Pakistan, Nawabzada Mir Jamal Khan Raisani, follows the mantra of his late father, Nawab Siraj Raisani: "Be brave, be bold. Never beg for your rights, always fight for your rights".
Mr. Raisani, 25, was inducted into the caretaker cabinet of Pakistan's province, Baluchistan, as the Sports Minister in August this year. A caretaker minister is appointed by the government to ensure free and fair provincial elections and at the same time, hold authority over the concerned department.
Born in Quetta, Baluchistan, and part-Thai, the youngest minister shared with Trill Mag via a Zoom call that he returned from Thailand shortly after his father's assassination in Baluchistan: "My (late) father's vision and legacy brought me back."
"The politician division [in Pakistan] and politics of hate", compelled Mr. Raisani to return. "They [the people of Baluchistan] were dying, they were being isolated, they were being alienated and my father didn't do petty politics. He did politics of the federation". Mr. Raisani revealed that his late father "wanted to unite everyone under a clan or sub-clan".
Nawabzada Siraj Raisani was martyred in Mustang, Baluchistan, during an election meeting in July 2018. The horrific incident of the suicide bombing killed over 138 people.
"I called him an hour before the bombing on a call…during that time I was training as well, so I put my phone in the locker room", he told us and added: "When I checked my phone there were hundreds of messages and calls which was very depressing, I was feeling very anxious, and I checked the news."
After this tragic incident, Mr. Raisani took a break from football.
Early Childhood and Football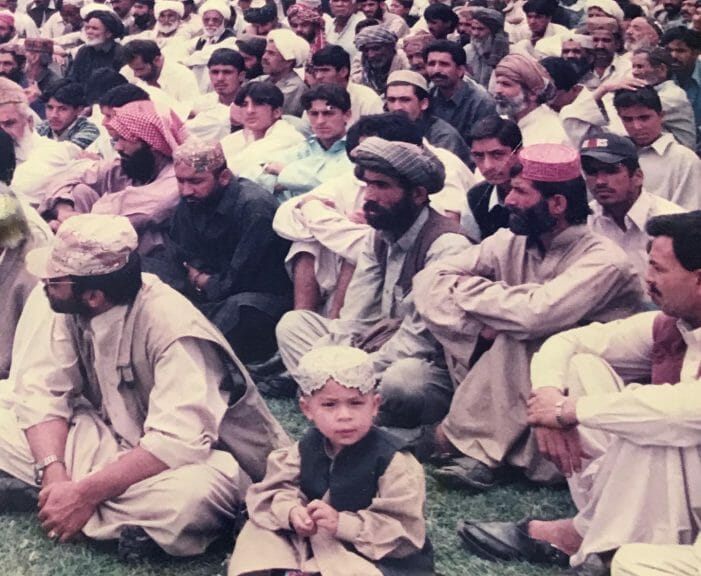 Graduated from Mae Fah Luang University, Thailand, Mr. Raisani's passion for football dominated most of his life. He would watch La Liga and Primer League matches with his father till early in the morning in Pakistan.
"I used to be very crazy with Messi and Barcelona at that time and we used to watch El Classico and at that time my father told me you can be anything you want", Mr. Raisani shared how the sport came to him.
The football enthusiast decided to become a footballer when his "father said that you don't have to follow the typical footsteps of a tribal leader or enter politics." Reminiscing about his childhood, Mr. Raisani joyfully added, "I would play football with the walls of my house and in the street", as he had a huge age difference with his late brother, Mir Hakmal Raisani, and cousins.
"My brother used to like cricket more. He was a cricket player", Raisani told Trill Mag.
Mr. Raisani shared that football means a lot to him "as we have given a lot for this game." Mir Hakmal Khan Raisani, his elder brother, was assassinated in a football stadium along with 39 other people in a hand grenade attack after a prize distribution ceremony in 2011. "I was with him", Mr. Raisani revealed.
"It was a match regarding Independence Day, 14 August [Pakistan's Independence Day]. No one was willing to go there, the sitting ministers or the sports ministers, as there was so much threat", Mr. Raisani said.
The Raisani family decided to attend the match, as Raisani's father said: "For how long will we be afraid of these people? If through sports, we can achieve a message of peace and unity then why not do that."
Following the martyrdom of his brother and rising security issues, Mr. Raisani shifted to Thailand where he did not betray his dream of becoming a professional footballer. He played his way to the top and bagged the position of Captain of Junior Varsity and Varsity team of Chiang Rai International School. Under his captaincy, the team won championships twice in inter-school matches.
At 15, he tried for a local team, Chiang Rai United which still plays in the AFC Champions League and Thai League One. "Even though it was at a late age, my passion and dedication were recognised by my coaches, and I am very thankful to them for giving me a chance", he said. He started his journey as a striker and "then going to the Under 18 and 21 and eventually, the B and the First team".
Sharing a core memory from one of his matches with the Under 21 team, the young man revealed that the right-back player had gotten injured, so they decided to play him as a right-back. "My coach then said as a striker you are failing, but as a right back you have a career", he said, laughing. As the right back in Chiang Rai United, he won the Thai League.
Unfortunately, the young right-back player had to put a pause on his passion for football to work for the betterment of Baluchistan and to be with the people after the tragic assassiantaion of his father in 2018. "When I see people suffering and my education, my understanding makes me believe that I can make a change", he said.
Mr. Raisani further added: "If I am a footballer, I can only make a career for myself, but if I am a politician, I can make a change for everyone."
The caretaker Sports Minister of Baluchistan said that he believes in the youth and the future of Pakistan. Mr. Raisani shared that Baluchistan's athletes and its younger generation have gargantuan potential. The minister merged his love for sports and the need to serve his people.
Life as a Politician in Baluchistan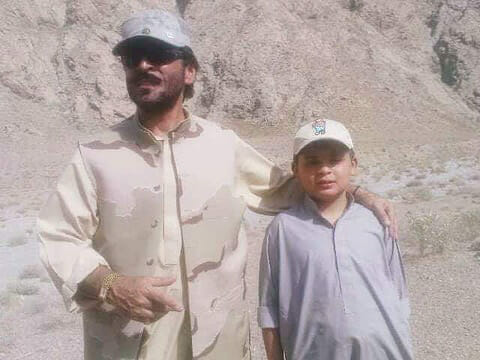 "There will be security threats. Travelling in bulletproof cars and flanked by bodyguards makes me feel suffocated, but I have to give up everything, my freedom and my lifestyle", Raisani said.
Shedding a light on why he gave up a life of comfort and safety in Thailand where he lived with his mother and sister, Mr. Raisani shared an incident from the day of his brother's assassination which changed his perspective entirely.
Mr. Raisani said that 'Nawab Ghous Bux Raisani Hospital', a top-of-the-line hospital in Mustang, Baluchistan, named after Mr. Raisani's grandfather, was not able to provide first-aid to his brother after the attack.
"So, when the nephew of a sitting Chief Minister of the province does not get such facilities, what chance do the ordinary people have", he said.
He further revealed that Baluchistan does not have enough hospitals, labour rooms for women or even accessible clean water.
Mr. Raisani said that this incident pushed his father to join politics and bring education, health and "basic rights" to his people. "In Baluchistan, everyone is being played. The politicians are playing with the people, and I cannot see that", the young minister shared. "It is very sad for me. Everyone must sit together with me and work for Baluchistan".
Baluchistan's Human Rights Violations
Responding to a question regarding kidnapping and enforced disappearances in Baluchistan, Mr. Raisani said that there are indicators of why people are being kidnapped, "but it has to be justified".
"The list of missing persons is vast and over-exaggerated", he said. He further said that they should be brought to court, and they should have concrete evidence. He said, "I would stand with law enforcement agencies if they had substantial evidence against a citizen".
Giving Trill Mag an example, the minister said, "there were certain people on the missing list who had been identified as people who had attacked the Gwadar [a port city in Baluchistan]." Mr. Raisani assured Trill Mag that he believes that a judicial system should be followed rather than making the people of Baluchistan disappear.
Since the inception, the deep-state in Pakistan has had its horns locked with Baluchistan's politicians and tribes. Pakistan's largest province is no stranger to enforced disappearances, extra-judicial killings and displacement of activists, alleged insurgents demanding separatism and alleged terrorists.
Under such pretenses, shadowy military agencies illegally arrest, kidnap and/or murder Baloch citizens.
In 2022, according to Paank Annual Report 2022, it has been alleged that the Pakistan Army killed 195 and persuasively vanished 629 people in Baluchistan over suspicions of insurgency and anti-Pakistan sentiments.
Furthermore, The Balochistan Post's investigation reveals that just in the first half of September 2023, 24 Balochs have been disappeared, nine have been released while 14 dead bodies have been found.
The interim Sports Minister alleged that "these people are training in neighbouring countries" and that this is not the biggest issue in Baluchistan as "there is poverty, human security issues and law and order issues which we need to prioritise".
Political Parties and Raisani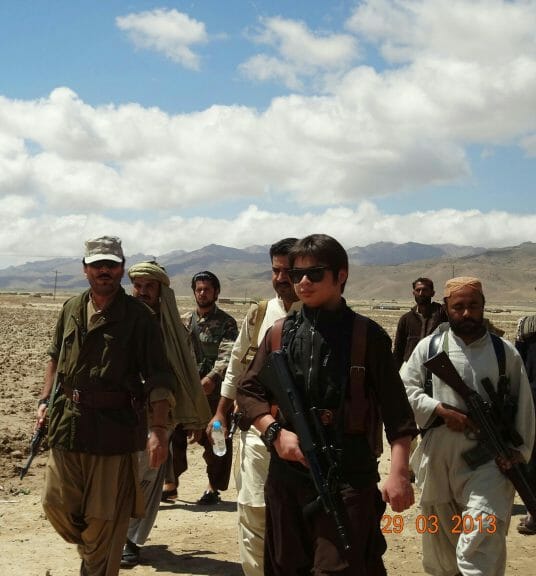 Mr. Raisani's father, Siraj Raisani was an integral part of Baluchistan Awami Party (BAP). However, Mr. Raisani has recently joined Pakistan Peoples Party (PPP) and has not been a part of a political party before this.
Mr. Raisani, however, condemned the alleged protests of Pakistan Tehreek-e-Insaaf (PTI), whose founder and chairman, former Prime Minister of Pakistan Imran Khan, has been incarcerated under various cases.
Primarily, Mr. Khan has been jailed for the riots against Pakistani army for its involvement in Pakistan's politics which were allegedly encouraged by PTI.
Mr. Raisani was quick to condemn these riots. Mr. Raisani told Trill Mag that that his grandfather was a captain in the army: "I condemned the 9 May incident because they insulted those who sacrificed their lives for Pakistan. I did not condemn the party; I condemned the incident. I am proud of my army".
Responding to a question regarding political parties, Raisani said: "All political parties have flaws…but in Baluchistan in 2008, PPP developed a lot of areas and worked for the better of people at grass-root levels and water scarcity."
He further added that he is "hundred per cent sure that PPP will never do politics that would hurt Baluchistan's institutions, the national security, its integrity and the country's interests."
The Pakistani army and the establishment have been long blamed for Baluchistan's socio-economic and political conditions. Most tribal and political families in Baluchistan have held them responsible. However, the Raisani family has maintained a good relationship with the army and the establishment.
Late Siraj Raisani, who was a member of the Baluchistan Awami Party (BAP) was posthumously given the title of 'Solider of Pakistan' by former Chief of Army Staff (COAS) General Qamar Javed Bajwa who also attended his funeral. No other Baloch has been awarded with a similar title.
"It is a fact that my father and I have good relations with the establishment and the Pakistani army. The reason is that it because of them that we are sitting safely", Mr. Raisani said. He further added: "My father was labelled by people as the 'tout of ISI', but my father would respond by saying that he supports his army, he is proud of it."


Mr. Raisani said that everyone in politics has links with the ISI and added that "it is good to have connections with your own motherland's army rather than neighbouring countries' army."
Future as a Politician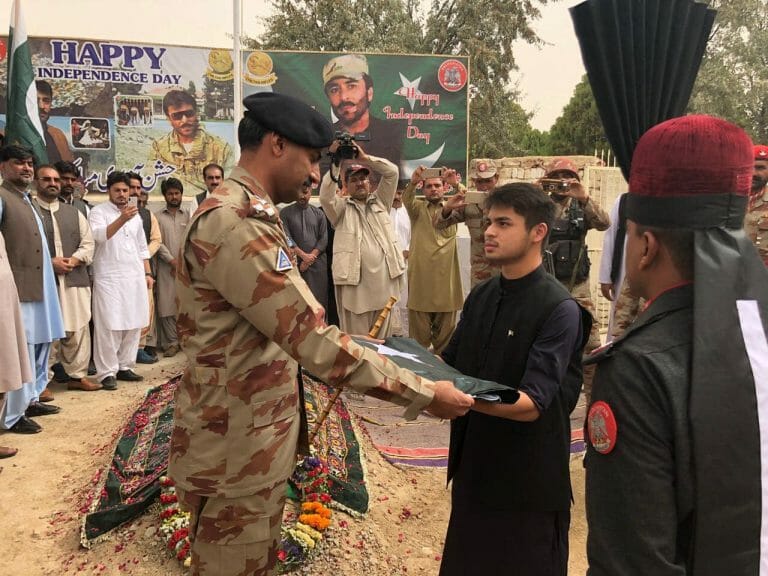 Mr. Raisani revealed that he would rather contest in the national assembly elections. "Many people advise me to contest for the provincial assembly elections and become the Chief Executive of this province, but there are lots of oldies in the national assembly", he said, adding: "I would challenge them, the oldies, with my narrative to bring progressiveness."
When asked if he had to pick his favourite home between the two countries, Mr. Raisani said: "I would choose Baluchistan, but Thailand" also holds a special place in his heart.
As a young politician, Mr. Raisani shared with Trill Mag that he looks up to PPP's Chairman and former Foreign Minister Bilawal Bhutto Zardari, co-chairman and former President of Pakistan Asif Ali Zardari and former prime minister of Pakistan, late Benazir Bhutto as politicians.
He also said that he takes inspiration from Thaksin Shinawatra, former Prime Minister of Thailand as well as Pita Limjaroenrat, leader of Thailand's Move Forward party.
The youngest minister in the world has a weight on his shoulders, but as a young statesman, he possesses the potential to bring development to the ever-tumultuous province.
Mr. Raisani's family legacy and education, and the personal loss he has suffered, may have moulded him to become the liberal, democratic, and progressive politician or statesman that Baluchistan deserves.
Editor's Note: This article was updated on 28 September 2023 to correct facts and include more precise information about Raisani's involvement in Pakistan political parties.