Featured Image Via
What could be better than the Starman himself descending through the sky? Not much can beat that. How about tons of stamps of him raining from the heavens? Although we have lost our beloved alien early last year, we can celebrate Nicolas Roeg's movie 'The Man Who Fell To Earth' by launching hundreds of stamps from the big blue.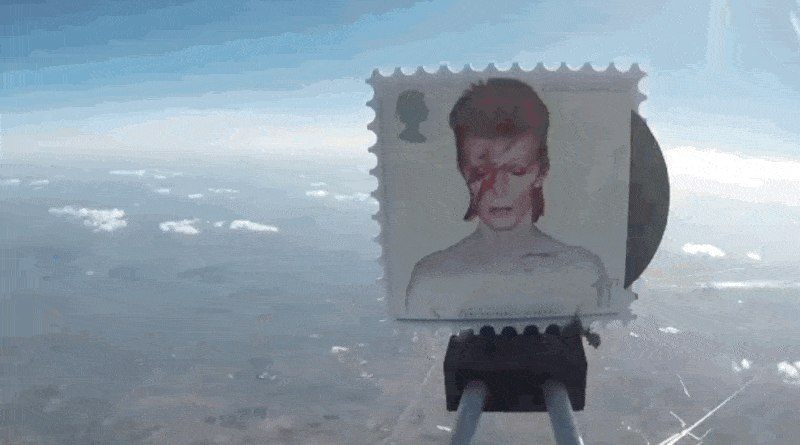 (via)
The Royal Mail issued six stamps featuring images of Bowie album covers: 'Hunky Dory', 'Aladdin Sane', 'Heroes', 'Let's Dance', 'Earthling' and 'Blackstar'. Another four stamps feature stills of Bowie performing live on different tours including The Ziggy Stardust Tour (1972), The Stage Tour (1978), The Serious Moonlight Tour (1983) and A Reality Tour (2004). The stamps were made available to buy March 14.
(via)
These stamps will also be released via helium balloons- 52 sets of them! They will be crashing down onto Earth like how Bowie crashed into our lives with his first album release 6/1/1967 'David Bowie' after losing ties with the band King Bees. It has been released that "Royal Mail's Philip Parker has said in a statement:
For five decades David Bowie was at the forefront of contemporary culture, and has influenced successive generations of musicians, artists, designers and writers. Royal Mail's stamp issue celebrates this unique figure and some of his many celebrated personas."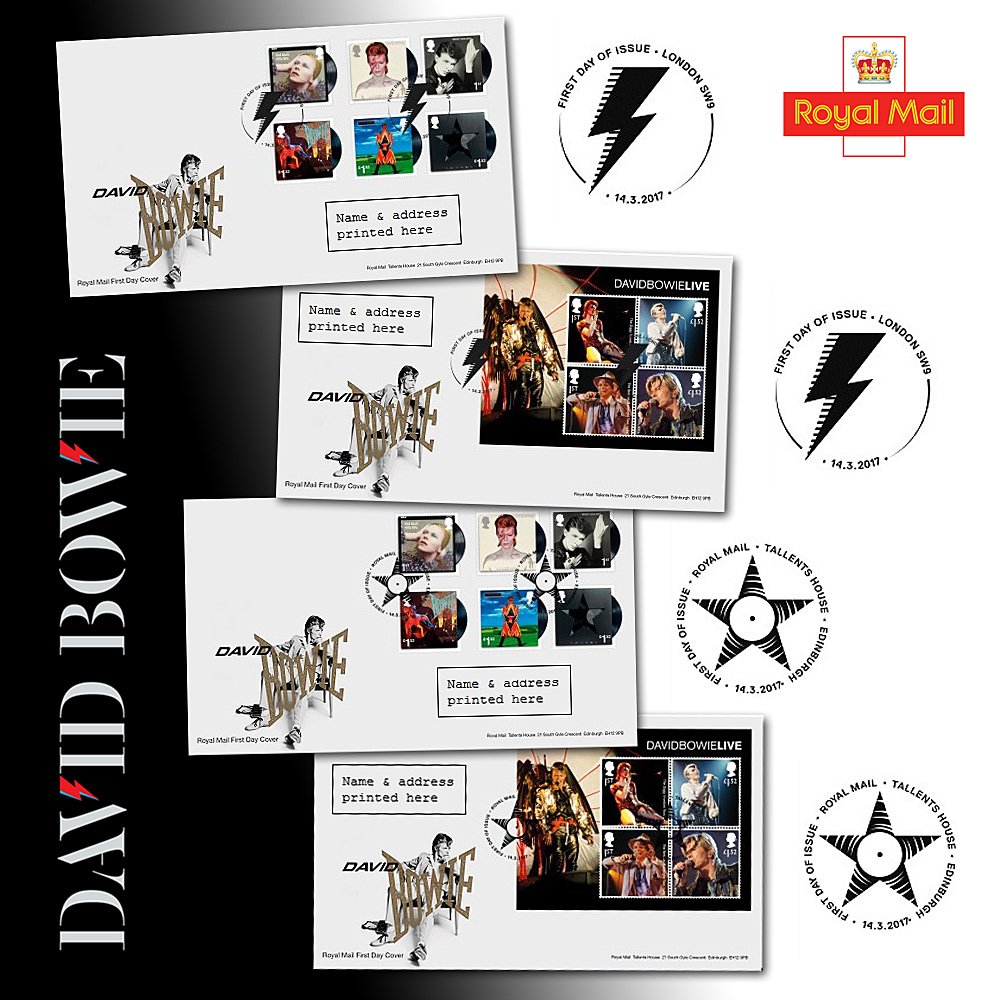 (via)
It is sad that our Ziggy Stardust will forever live amongst the infinite galaxies instead of our mortal plane. These small symbols of affection and remembrance will remind us that he is never too far; that he has returned to his true home. After all, the Thin White Duke stated previously in 'The Man Who Fell To Earth':
(via)
This hasn't been the first time our alien snuck it's way onto royal paper, there was a petition to change some money to have David Bowie's face on it.