Just 47 kilometers long, La Palma is one of the smaller islands of the seven Canary Islands. The Canary Islands Volcanology Institute have stated that the eruption on La Palma and its aftermath could last for up to 84 days. The volcano last erupted forty nine years ago, in 1971, and it lasted three weeks.
The river of lava has destroyed everything along its path. The eruption began on 19th September in a forested and sparsely populated area called Cabeza de Vaca.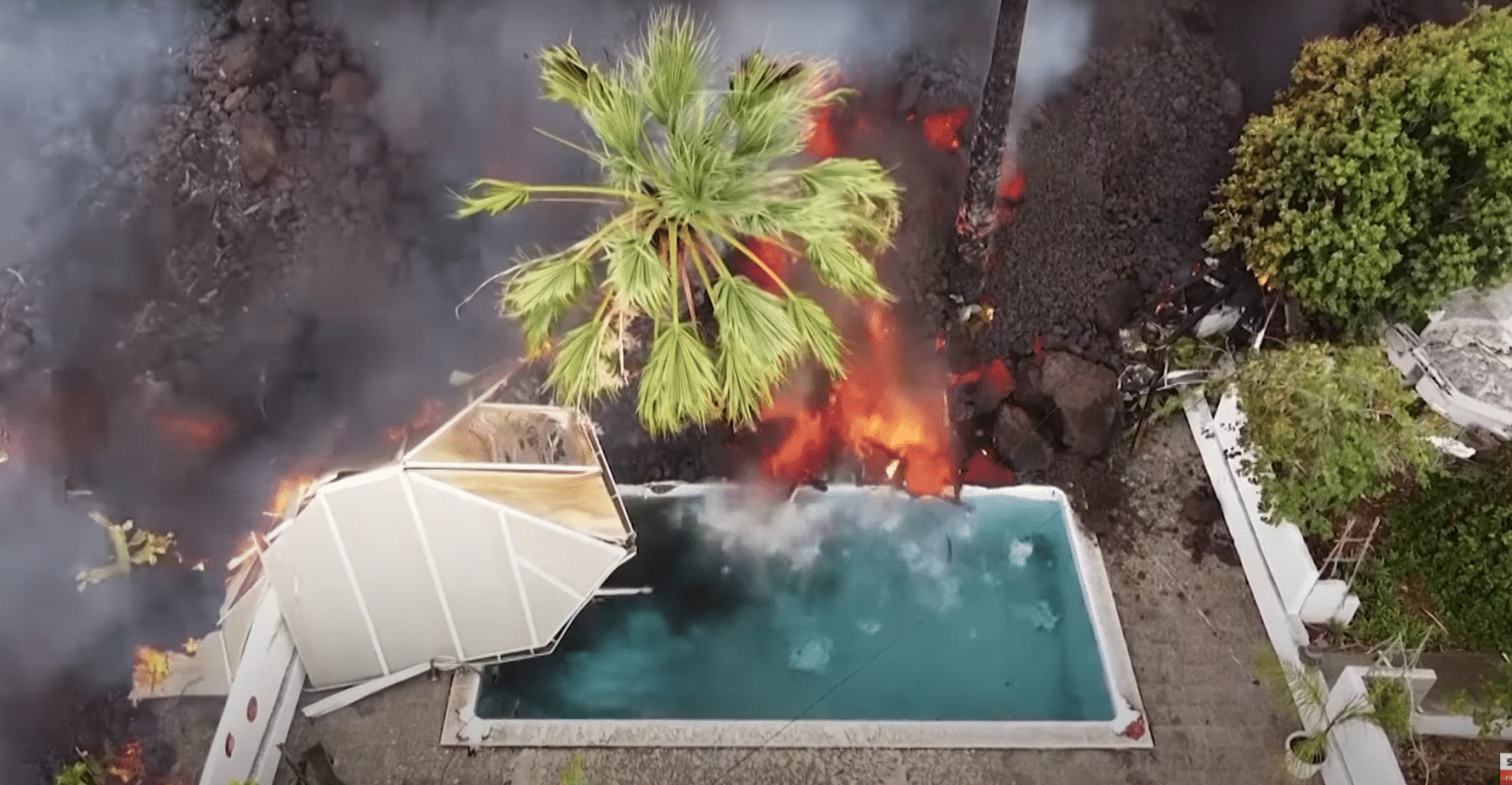 Since its first eruption six days ago, the Cumbre Vieja volcano has spewed thousands of tons of lava. It has since destroyed 400 buildings and almost 7,000 people have been evacuated from their homes. The intensity of the eruptions has increased in the past few days and three more towns have been evacuated as the stream of lava pushes onwards. Residents have been warned that they may not be able to move back to their homes to retrieve their belongings as the volcano has entered a new explosive phase. Residents were told initially to stay indoors, but conditions have since worsened.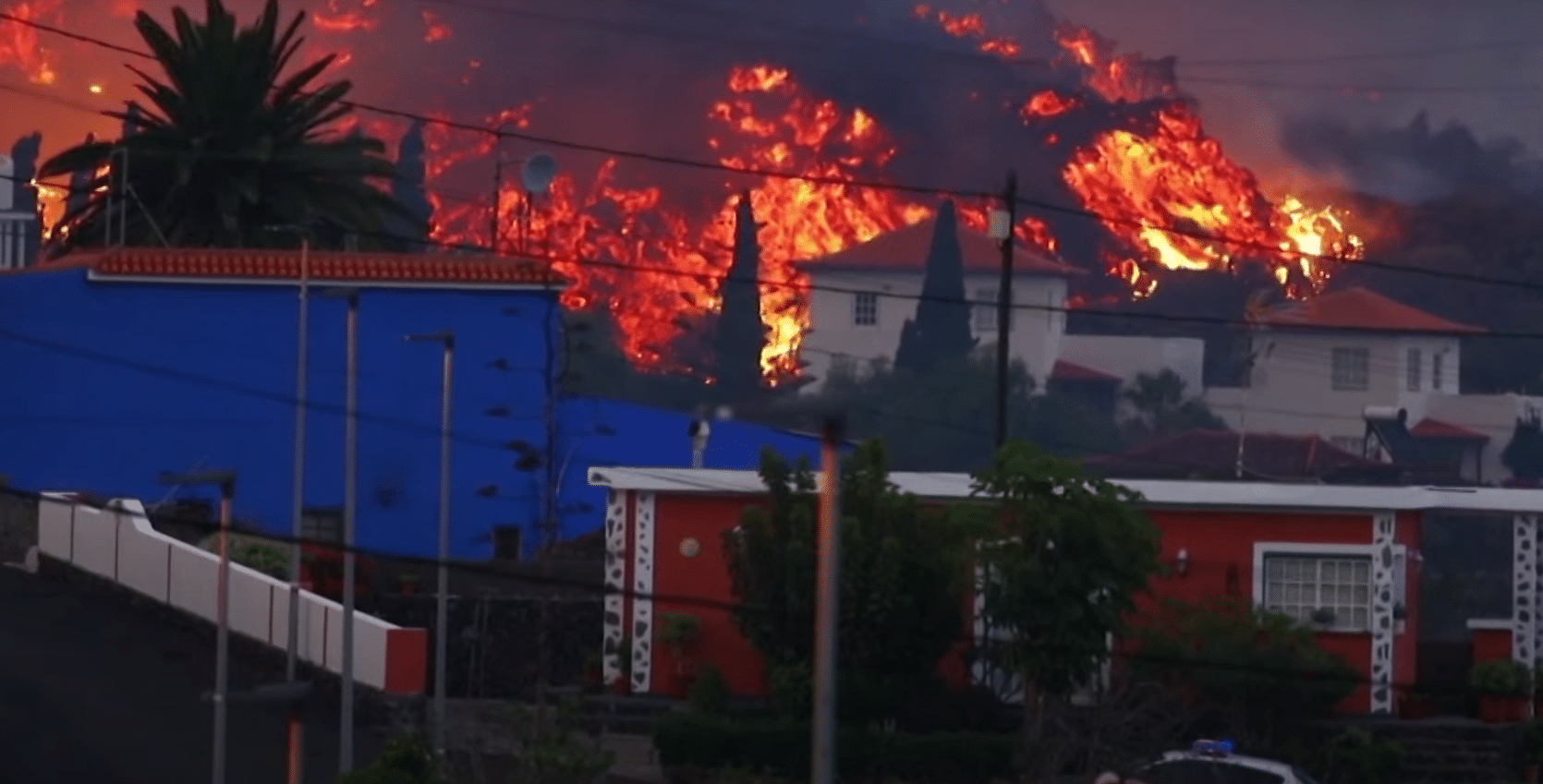 Firefighters have endeavored to alter the path of the lava to maneuver it away from homes, clearing a path for the molten rock to follow. However, they have since retreated due to the high presence of ash and intensifying volcanic explosions.
Flights to and from the island have been cancelled; La Palma Airport operator Aena said that this is "due to the accumulation of ash" in the air. A cloud of ash and toxic gas has been spewing out of the volcano that has been relentlessly erupting for a week. Many people are trying to leave the island, both tourists and locals who are keen to escape this endangerment of their lives. Those who have managed to catch the last ferry out have escaped the wrath of the eruptions, but those left behind are stranded in its fury.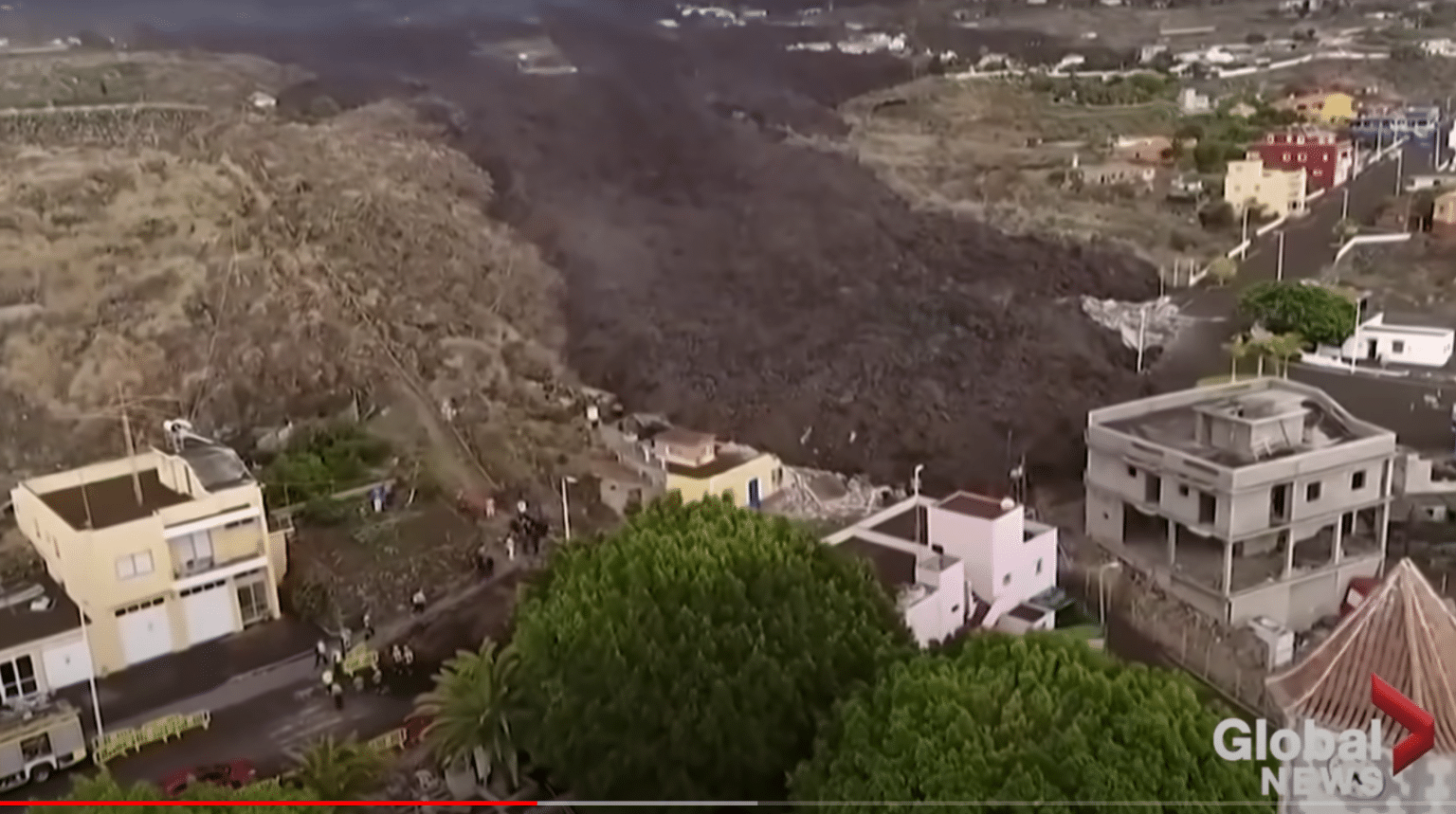 No fatalities have occurred yet, which may be due to the rapid response to the explosions and mass evacuations.
The lava is at least 33ft high and has mercilessly destroyed homes and infrastructure. As well as this, farmland has been razed by the volcano, including the ravaging of banana crops. This has taken its toll on the locals, as the majority of the population relies on farming as their main source of income. Banana trees provide jobs for many of the island's residents, who are taking millions of losses from the crops that are unsellable.
Although seismic activity is now low, the volcano is continuing to emit lava.
For more breaking news, check out: Sabina Nessa: Will We Ever Be Able to Stop Fearing For The Safety of Women?