Amazon-founder and billionaire, Jeff Bezos, blasted off last Tuesday, July 20th, in an 11-minute roundtrip excursion to space.
The richest man on earth was accompanied by his 53-year-old brother, Mark Bezos, 82-year-old aerospace engineer Wally Funk, and 18-year-old student, Oliver Daemen. The four-man crew boarded Blue Origin's new, autonomous Shepard Rocket in Van Horn, Texas. They were thrust 65 miles above Earth's surface, experienced zero-gravity for a few minutes, and safely returned to Earth, landing in a Texan desert. 
As Bezos's successful trip prompts him to continue funding aerospace manufacturing company Blue Origin, what does this mean for the future of Earth, space exploration, and the rest of us Earthlings who cannot afford a $28 million ticket to space?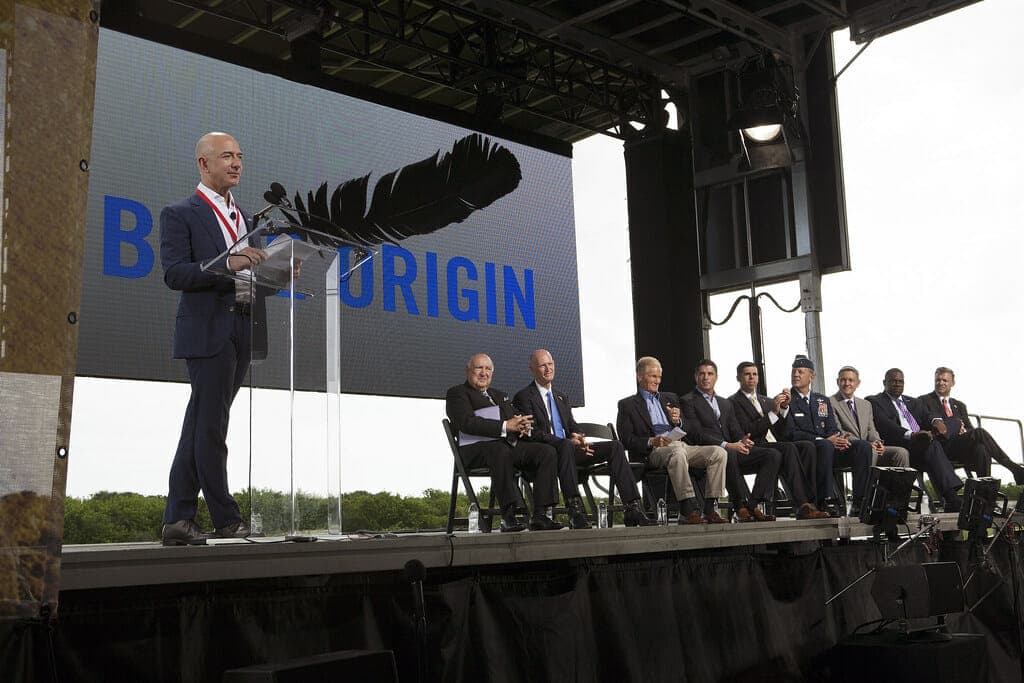 It is no secret that Bezos has recently become a major source of controversy. Bezos's Amazon invests heavily in the U.S, spans 58 countries, and has created a wide breadth of job opportunities, greatly benefiting the economy on an international level. Who wouldn't love Amazon, an economic benefactor, and the ultimate delivery service? Environmentalists, that's who.
In an annual sustainability report, Amazon reportedly accounted for 60.64 million metric tons of carbon emissions in 2020 alone
Consequently, Amazon has a devastating impact on the environment. But what does Amazon's environmental impact have to do with space exploration? Well, we are in the midst of a mass extinction, and Jeff Bezos knows it. Blue Origin, largely funded by Bezos through Amazon, claims that its mission is to create "a future where millions of people are living and working in space to benefit Earth."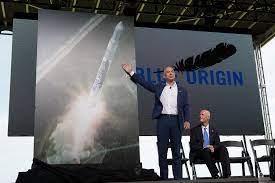 Unfortunately, even if this mission statement becomes reality, it doesn't necessarily mean any steps will be taken to remedy the effects of carbon emissions on Earth. In fact, it almost encourages the environmental ailments of society by insinuating that we can just exhaust another planet's resources and abandon ours. Why fix man's errors on Earth when we can jump ship, and the whole universe can be our garbage dump?
At least Blue Origin's success affords us hope that we can potentially survive a mass extinction. But wait, who's we? As of right now, "we" is whoever can bid $28 million on a ticket to space. Even if ticket prices gradually decrease as space tourism grows, most people will still be unable to afford the expedition, and most species of Earth will not survive mankind.
If Jeff Bezos really wanted to "benefit Earth," he might start at home, perhaps with Amazon, the company he founded whose carbon emissions exceed Switzerland's.
As mankind transcends Earth and takes to space, the future remains unclear. The success of Blue Origin is no small feat; space exploration may be an essential key to discovering new ways to live sustainably. Hopefully the richest man alive wants to save the planet, and not just himself.