Experts anticipate a sargassum seaweed invasion across Florida and the Gulf of Mexico this summer.
Between mouthwatering, juicy bites of pineapple, and long soaks in the warm Atlantic waters, beachgoers may need to fend off vast quantities of potentially hazardous sargassum this summer.
Sometime this summer, experts expect a giant island of seaweed will land along several Caribbean islands and Florida's east coast.
A giant mass of floating brown algae congregates in the Atlantic ocean. The seaweed is home to several marine animals, providing them sustenance and shelter. It also guards against coastal erosion along shorelines. Its high chemical and mineral content fuels marine life and human organizations, especially beloved for its versatile applicability in pharmaceutical studies.
However, this seaweed also contains chemicals and compounds potentially dangerous to human health, putting this summer's luxurious beach getaway in a new light.
What is sargassum?
Sargassum is the scientific term for large brown seaweed, specifically seaweed that floats on the ocean's surface in island-like patches. Sargassum is abundant in the ocean, often found in the north Atlantic ocean in the Sargasso Sea region.
The weed is home to various marine life, including fishes, birds, shrimp, and sea turtles. These organisms both live among and feed on seaweed. Other organisms use the sargassum as a breeding ground or nursery area, such as mahi mahi and amberjacks.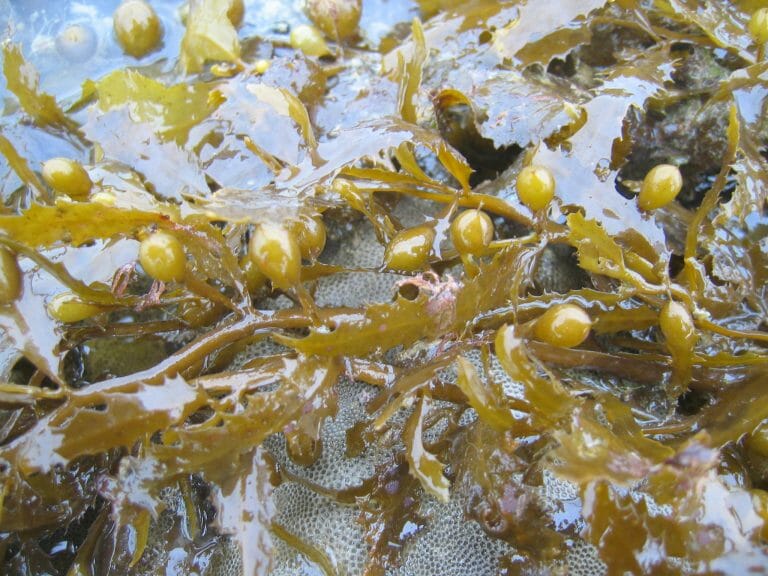 Why should I be worried about sargassum?
When sargassum decomposes, it releases hydrogen sulfide, a chemical compound associated with seizures, coma, unconsciousness, and even cardiac arrest when ingested in high quantities.
Because sargassum will be arriving on shores in massive quantities, experts are concerned that decomposition rates will be high and rapid. This will likely lead to higher than healthy quantities of hydrogen sulfide along the beachfront.
Sargassum decomposition also releases methane, ammonia, and other harmful gasses to human health. Seaweed is known to contain several heavy metals, including cadmium and arsenic.
In smaller quantities, hydrogen sulfide has been known to affect cognitive processing, such as dizziness and headaches, confusion, and irritability, as well as physical symptoms, such as nausea, vomiting, difficulty breathing, and eye irritation.
However, many experts don't expect any adverse symptoms from the seaweed this summer. It is implausible that a few hours or even an entire day at the beach would provide enough exposure to threatening human health.
First, the sea breeze will likely disperse any harmful gasses released from decomposing sargassum in high concentrations.
Moreover, many beaches will be cleared of seaweed before they have the time to begin decomposing. It generally takes two days before sargassum becomes toxic, during which many communities, hotels, or resorts will likely remove the seaweed for aesthetic and health-related reasons.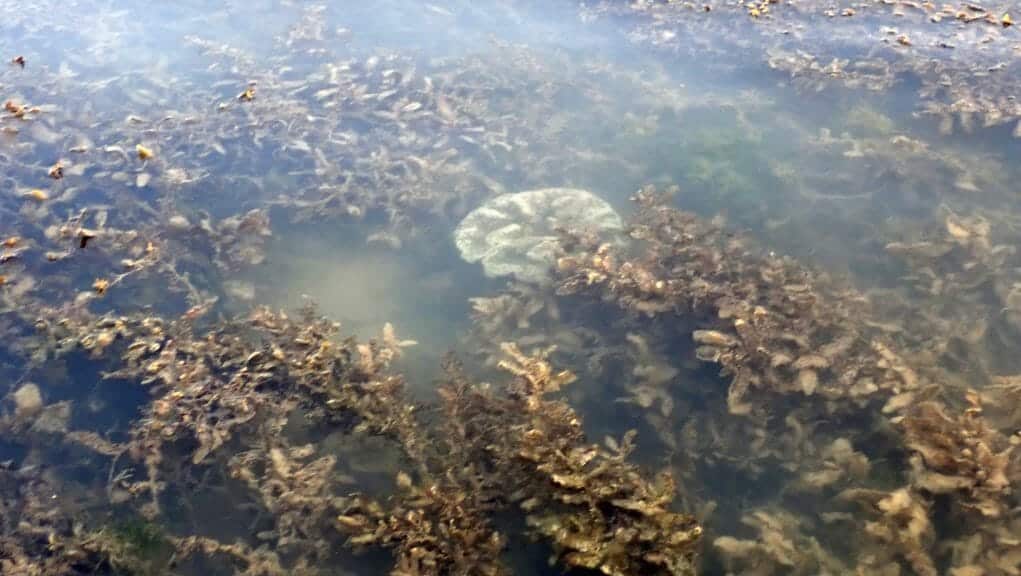 Recent sargassum "invasions"
In 2018, a giant patch of sargassum took the world by storm, landing along the Gulf of Mexico and the west coast of Africa. Many fear that the patch of sargassum that scientists anticipate will strike this summer of 2023 is even more significant.
During the 2018 sargassum surge, several countries in the Caribbean experienced high rates of patients suffering from acute exposure to hydrogen sulfide. There were over 3,300 cases in Guadeloupe in 2018 and more than 8,000 cases in Martinique. Three patients in Martinique required intensive care.
Current estimates place the current sargassum patch at around 5,000 miles wide. That is twice as wide as the United States. It is also notably bigger than 2018's patch of seaweed.
While scientists' recent forecast that sargassum will strike Floridian coasts this summer is a mere estimate at best, the latest reports show the seaweed patch has already arrived in parts of east Florida and northern Cuba. However, the seaweed is notoriously difficult to track, and the trajectory might still change.
Rates of sargassum growth have been increasing since 2011, with more seaweed in the ocean and on beach shores in recent years. Experts aren't sure why sargassum growth rates have skyrocketed recently but suspect rising ocean temperatures, nutrient-rich runoff from plants and factories, and shifting winds and ocean currents.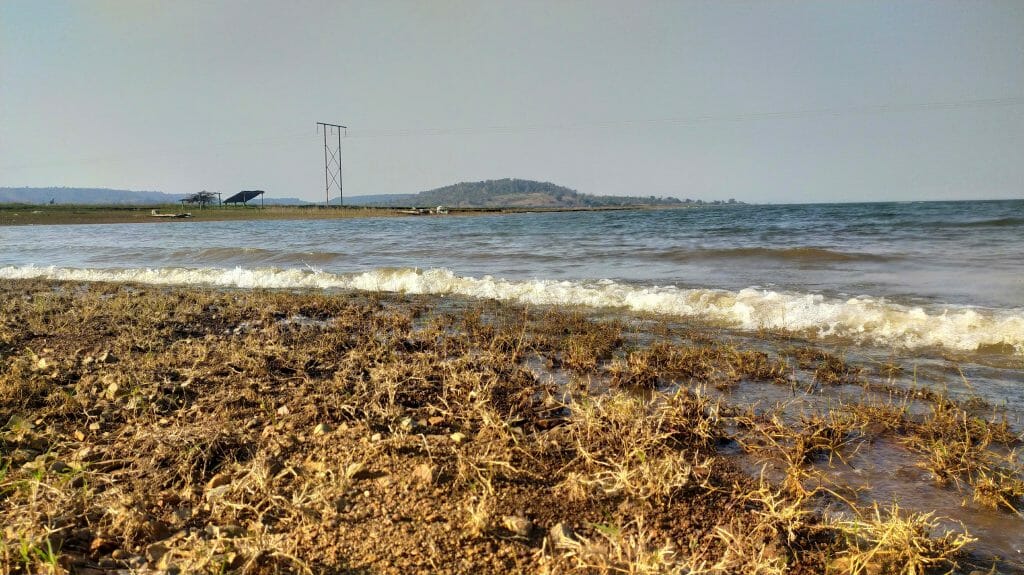 Will it be safe to swim this summer?
Experts say yes!
Mike Parsons, a marine science professor at Florida Gulf Coast University, remarked, "It's not the end of the world, and Florida is not going to be buried in seaweed. But you must assess the risks and what you're comfortable with."
"If you're exposed to it, pay attention to what your body is telling you," Parsons continued in a conversation with BuzzFeed News. "Are you getting headaches? Do you feel nauseous? If you do, get away and get some fresh air."
Aside from the chemicals associated with sargassum, the highest risk from the seaweed might be its physical presence in the waters. Parsons cautioned that it could be possible to get tangled in the seaweed while swimming and potentially drown.
It will be essential to listen to your body and environment this summer. If you are comfortable sharing the water, swim to your heart's content, but maybe pay a little attention to what is happening around you and in the water.
Interested in learning about the latest in environmental news? Click here to read about the Willow Project and what that means for Alaskan shorelines.