On March 13, 2023, the Biden administration officially approved The Willow Project. It is a major oil drilling project that is set to happen in northern Alaska. Despite its potential benefits, it will terrifyingly jeopardize our world's future. So what can we do now?
What is The Willow Project?
The Willow Project is an oil drilling project by ConocoPhillips, an energy production company, planned since around 2017. Today in 2023, it got approved for its extensive, shiny economic benefits: millions of barrels of oil, new job opportunities, and revenue for the state.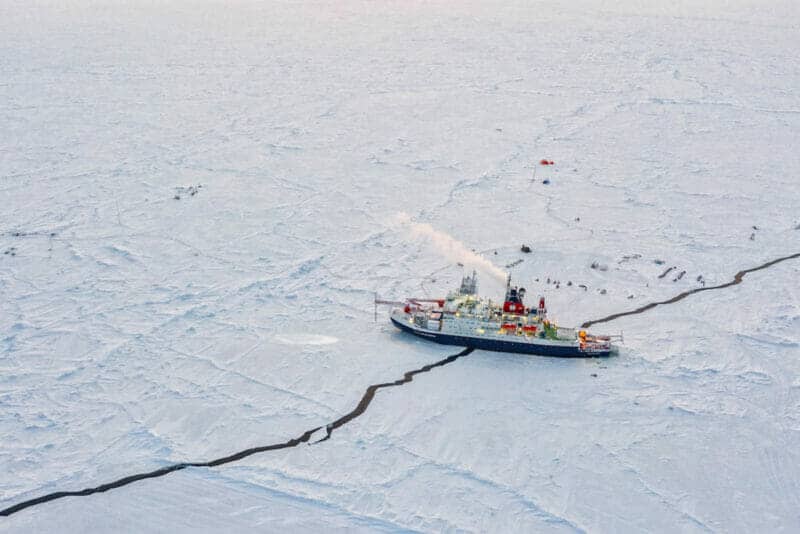 Since 1965, ConocoPhillipps had been exploring and searching for oil resources in Northern Alaska. Located in the NPR-A, or the Northern Petroleum Reserve-Alaska, The Willow Project will have said to include "five drilling sites on federal land in Alaska's North Slope, …a processing facility, pipelines to transport oil, gravel roads, at least one airstrip and a gravel mine site" . Despite all of this, ConocoPhilipps claims that production will try to "[minimize] impact on the environment and subsistence resources".
And while money, new jobs, and oil can be great, there was a reason why the hashtag #StopWillow was trending in the first place.
A Trend to Save
#StopWillow was a hashtag that grew popular via Tiktok; videos of people explaining what the Willow Project was—of tragedy, dying polar bears, melting ice—spread quickly. It was effective in raising lots of awareness to viewers, and people started to grow alert, instantly going to sign and share petitions. With more than a million signatures on the petition, the desire to stop the project is more than clear.
This Tiktok campaign not only shows how powerful social media is in generating action, but proves just how demanding younger generations are for climate action. With rapid changes to the world and environment, it is no surprise that "climate anxiety" is a real feeling that people face. Grassroots movements via social media are nothing new, but the one thing that hasn't changed is the government's response. It seems that the efforts of this country's citizens had attacked a brick wall, despite the major trend.
A Step in the Wrong Direction
President Biden's actions dictate his said proposal and goals for climate change; he aspires to have a 50-52% reduction of greenhouse gas pollution by 2050 in order to tackle the climate crisis. It is a direct attack on the country's renewable energy goals.
The Willow project would generate about "9.2 million metric tons of planet-warming carbon pollution a year – equivalent to adding 2 million gas-powered cars to the road". The project would only worsen the already changing climate—at an even much faster rate at that.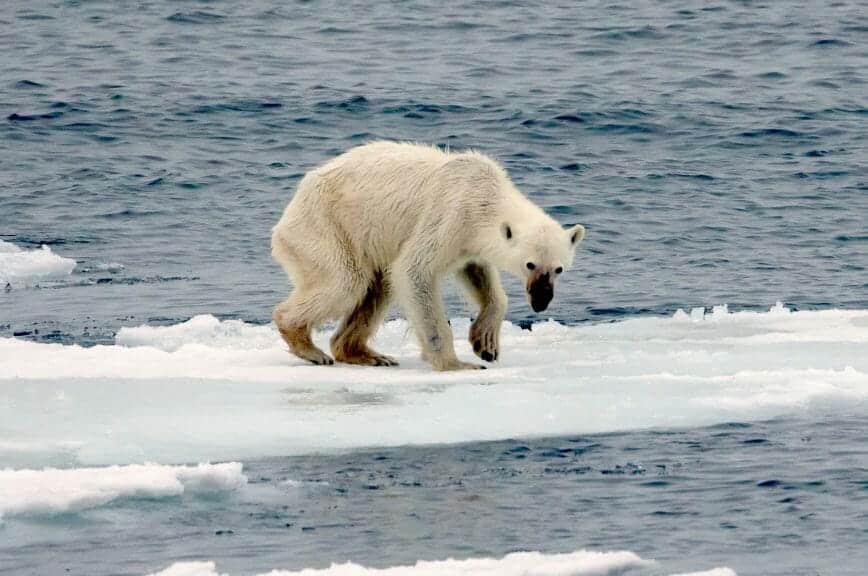 Additionally, the project would harm the already threatened species of the Arctic: polar bears, caribou, oxen, penguins and birds. To protect the land would mean to protect its inhabitants. Threatening animals towards extinction would lead to more climate related issues, as it will directly affect the food chain, and then, ultimately us. Thus, it is no surprise that his approval of The Willow Project upset many environmental groups, climate advocates, and Native Alaskans.
Retaliation
An environmental law group, Earthjustice, and the Natural Resources Defense Council (NRDC) filed a lawsuit on March 15th against The Bureau of Land Management to stop the project and eventually slow down an environmental catastrophe.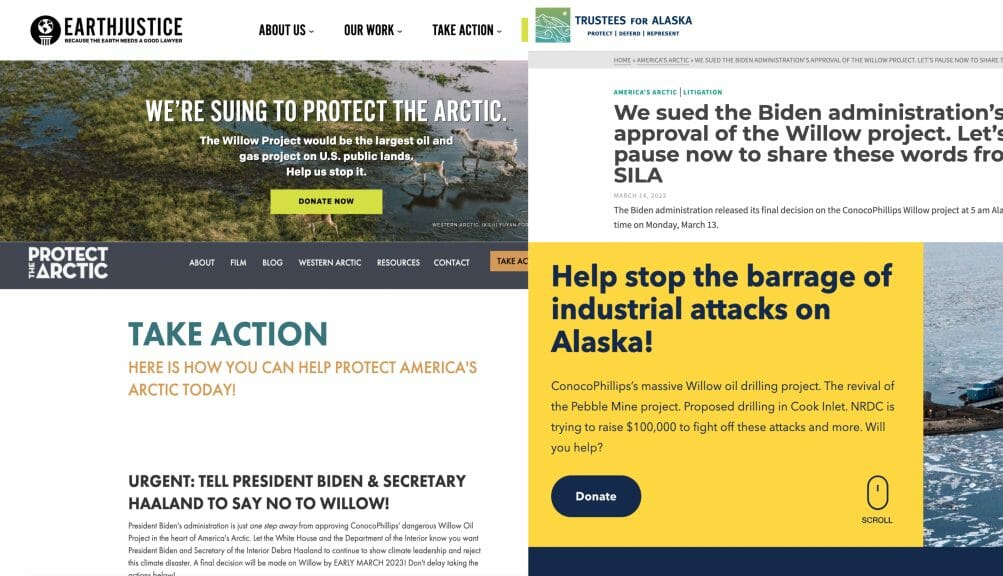 The lawsuit includes statements from leaders from various environmental groups such as Greenpeace, Friends of the Earth, and Defenders of Wildlife in Alaska. The chief policy officer of the NRDC, Christy Goldfuss, stated that "It green-lights a carbon bomb, sets back the climate fight and emboldens an industry hell-bent on destroying the planet. It's wrong on climate and wrong for the country."
Moreover, The Trustees for Alaska also sued the Biden administration for Willow's approval. This organization is fighting for Sovereign Iñupiat for a Living Arctic (SILA), an organization for the land and culture of Iñupiat peoples and Alaska.
SILA stated, "We condemn the continued prioritization of profit over climate and people. While this project may have been approved, the effort to divest from fossil fuels and invest in renewable energy continues." (Read the full statement here) Despite the approval, organizations are doing their absolute best to stop the project before it's too late. And the pressure won't stop until there's action.
So, what now?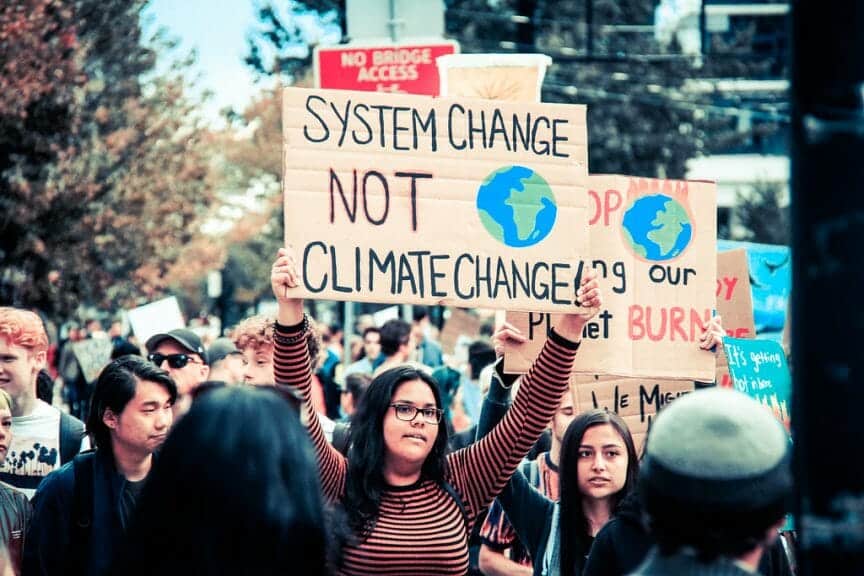 The fight doesn't end here, so don't lose hope and keep pushing! Here are three key ways to tackle this issue:
Educate and share
Firstly, spread information about The Willow Project. Go on Tiktok and find the #StopWillow hashtag. Repost, send, educate your friends, and family, and share! This will get people to understand why it's important to take action to stop it in the first place.
Sign petitions and contact The White House, your senators, governors, and congresspeople
Here are a few petitions from environmental action groups to help sway the administration and put pressure on ConocoPhillipps. Additionally, there are some letters/scripts you can send through email or call to your governor and senators:
Invest in the world's future
If you are able to, directly donating to causes and environmental organizations would aid in their work. Here are some organizations that accept donations to stop The Willow Project:
All in all, it is another fight for our futures and a fight for the government to hear our cries. The Willow Project is a direct attack on our world and its inhabitants. Money and oil, although great in the short term, will only get back at us in the long term; the climate, environment, and ecosystem have to exist for us to do so as well.