A parent in Utah, upset over recent book bans in public schools, has gotten the Bible removed from some schools in Utah's Davis School District. Based on their removal request, the anonymous parent hopes to highlight the "bad faith process" that has allowed other parents to get books removed in the past.
The Bible has been pulled from seven or eight elementary and middle schools in the district, though it will remain in high school libraries, according to Davis School District spokesperson Chris Williams as quoted in The Washington Post. The parent's request comes in response to a state law from 2022, which allows school districts to pull "pornographic or indecent" books from libraries. In the official request, reprinted in The Salt Lake Tribune, the parent asked the district to remove the Bible on the basis that it depicts "incest, onanism, bestiality, prostitution, genital mutilation, fellatio, dildos, rape, and even infanticide," making it "one of the most sex-ridden books around."
The Bill
Utah's bill H.B. 374 (Sensitive Materials in Schools) came at the urging of conservative parents' groups, in Utah, who have been pushing to have certain titles taken out of public school libraries. The law bumped Utah to the top of the list of US states with the most banned titles, according to free-speech advocacy group PEN America's Fall 2022 report on banned books in schools.
The United States has seen a surge in book bans since at least 2021, with bans frequently targeting books by or about LGBTQIA+ people or people of color. According to the Department of Education, removing books that some consider controversial could violate students' civil rights and freedom of access to new ideas.
The right-leaning group Utah Parents United has been a driving factor in getting books banned in schools in Utah. Books banned in Utah in 2022 include the transgender anthem Gender Queer by Maia Kobabe, All Boys Aren't Blue by George M. Johnson, which deals with queer identity and racial prejudice, and People Kill People by Ellen Hopkins, which discusses gun violence.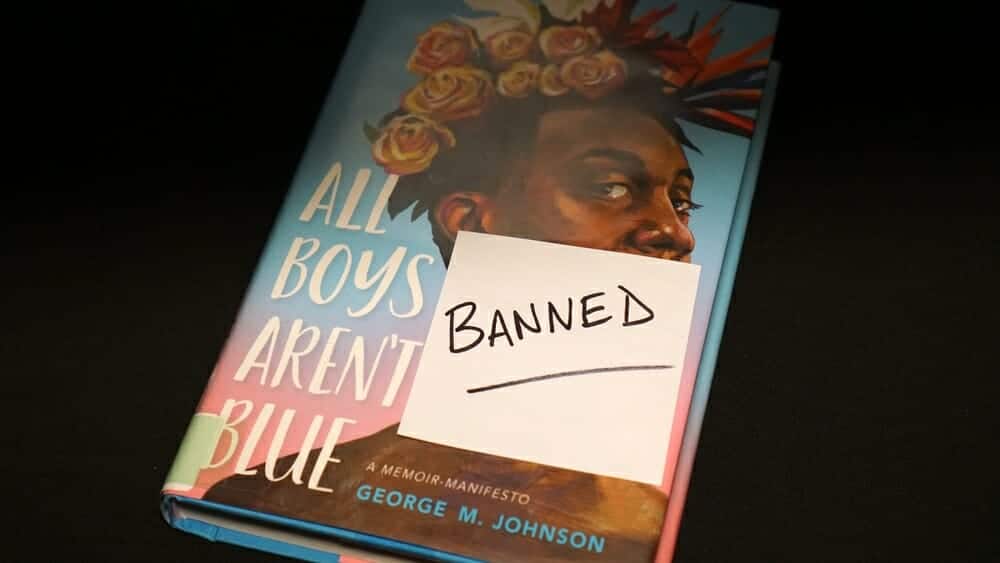 A Parent's Request
The Davis School District parent requested to remove the Bible on December 11, 2022, with the change approved and taking effect this week. The parent has stated their intention to highlight the ease with which conservative parents have had books removed in the past, with the claim that they have "no serious values for minors," based on the language that the Davis book-reviewing committee used when they removed 31 books between 2022 and 2023. In their request, the Utah parent wrote,
You'll no doubt find that the Bible, under Utah Code Ann. § 76-10-1227, has "no serious values for minors" because it's pornographic by our new definition.

Anonymous Utah parent in their Bible removal request
According to Jonathan Friedman, one of PEN America's directors,
[The Bible's removal] does illustrate how even a text of world historical importance can, through the current prism of how books are being evaluated, wind up in this prohibited pile of books… In many places, it's very clear that it is an effort to erase LGBTQ stories, an effort to curb conversations about American history and racism or, in other cases, to deny young people information about their bodies.

Jonathan Friedman, director at PEN America
"Get this PORN out of our schools," the parent wrote in their request. "If the books that have been banned so far are any indication for way lesser offenses, this should be a slam dunk." In the eight-page request, they included a list of Bible passages that they stated were offensive and worth reviewing.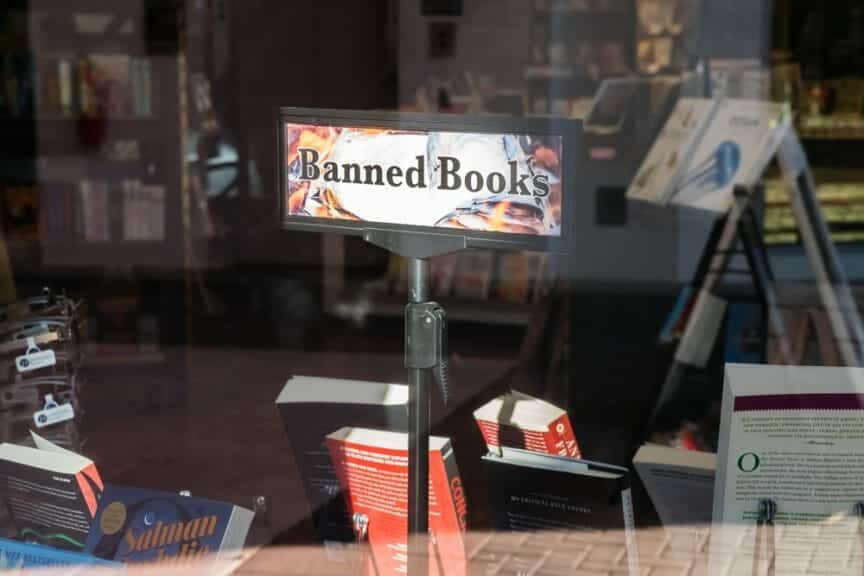 Legislators and the Davis District Respond
Republican State Senator Tom Weiler, quoted in The Washington Post, said,
I don't feel strongly either way about the Bible in a school library. I think there's probably good arguments on both sides of that, but I think that this whole petition to remove it was an attempt to make a mockery of the statute that we passed in Utah.

State Senator Tom Weiler (R-Utah)
Meanwhile, Davis School District's Chris Williams has stated that the district doesn't "differentiate between one request and another," in the book-reviewing process, since "we see that as the work that we do." Another person in the district has appealed to have the Bible reinstated.
When Utah passed H. B. 374, the Utah Library Association's advocacy committee warned state legislators that parents could use the bill to ban books such as the Bible or The Diary of Anne Frank. According to committee co-chair Peter Bromberg, parents' ploys to have books removed are often based on their political views and leave little room for teachers and school librarians to voice opinions.
Bromberg has said that teachers and librarians are being "demonized in these conversations," which means that "the legislators aren't really working collaboratively… to put in place laws that would work."
In their request to remove the Bible, the parent wrote,
I thank the Utah Legislature and Utah Parents United for making this bad faith process so much easier and way more efficient. Now we can all ban books and you don't even need to read them or be accurate about it. Heck, you don't even need to see the book!

Utah parent in their Bible removal request