Phone? Check. Keys? Check. Wallet? Check. Mask? Check.
Face masks have become essential for us as we leave the house in the age of COVID-19. But are we storing them as well as we could?
Well, we've done the research, and we have some tips:
Keep your masks in a safe designated place. You don't want it to come into contact with anything other objects it could contaminate. Make sure you don't mix your dirty masks with your clean ones for the same reason.
Infectious disease specialist Dr Abdu Sharkawy told CTV News Channel that a sealed paper or plastic bag is the best way to store your mask.
And speaking of bags…use one when you're on the go! Instead of tossing it in your bag and risking contaminating or damaging your mask, put it in a clean, sealed bag first. Though, you could just put one on as soon as you step out your door.
If you need to take the mask off when out, Floyd Medical Center suggests
that you "fold your mask carefully so that the outer surface is held inward and against itself to reduce contact with outer surfaces." Then put the mask in your bag until ready to use it again. This way if you are carrying the virus, you won't infect anyone else.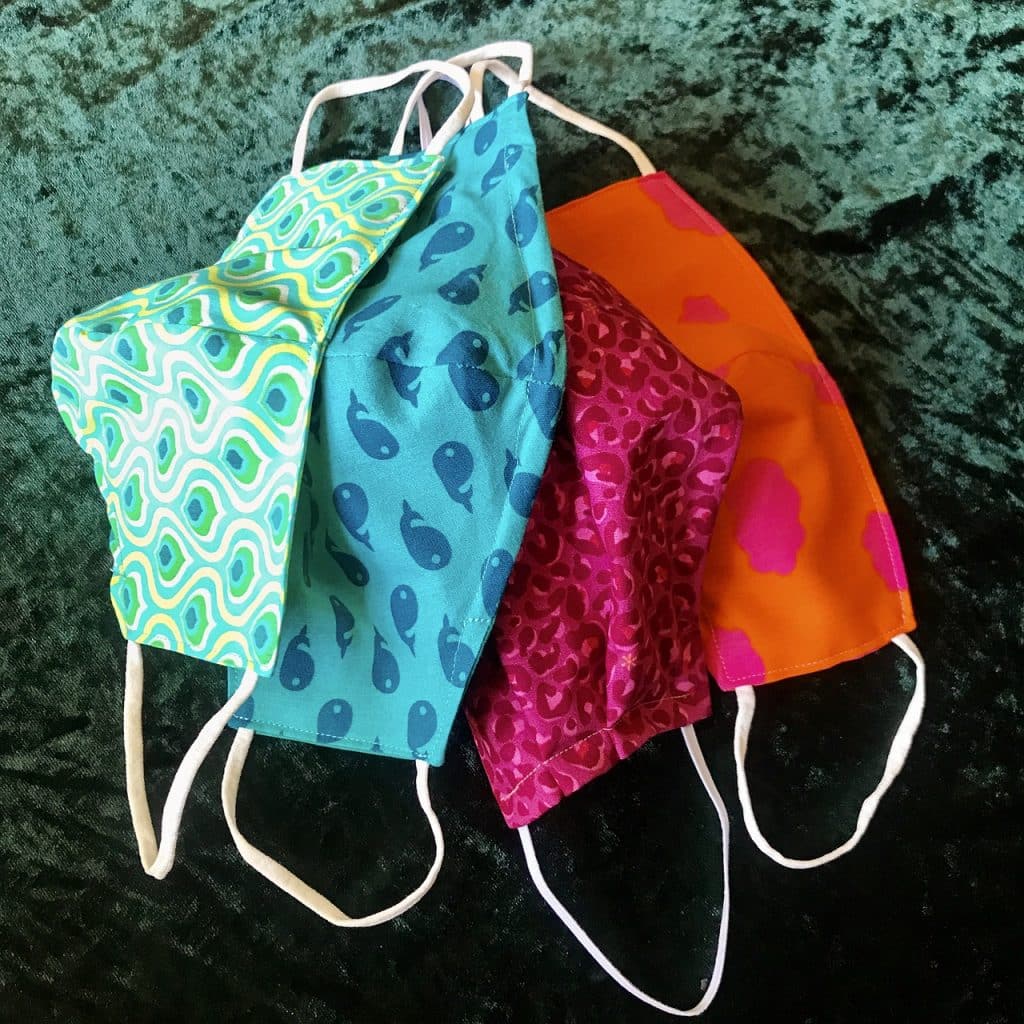 Hopkins recommends washing your mask after every use to reduce the risk of spreading the disease. You can put your cloth or fabric mask in your washing machine with your laundry and either tumble or air dry.
The CDC also gives instructions on handwashing your mask with a bleach solution. Use bleach with 5.25%-8.25% sodium hypochlorite and make sure it's not expired.
Prepare the solution by mixing five tablespoons of bleach solution per gallon of room temperature water or four teaspoons of bleach per quart of room temperature water.
You should never wash your disposable, blue surgical mask. It goes in the trash instead! — If you want to buy covid 19 facemasks, there are a few things you need to consider like comfort, material, and the level of protection it will provide.
And always remember to wash your hands before handling an unused mask and after taking off your used mask. 
So, there you have it. Everything you need to know about storing your mask properly. Remember to keep washing your hands, monitoring your health, and wearing your mask. We'll get through this.
For more information on the coronavirus, click here.