Due to the effects of COVID-19 many workers opt for areas where rent is considerably cheaper. With the increase in working remotely, the need to live in more affluent areas, where rent is higher, has subsided as working from home continues to be the mode of choice in the current global climate. 
Less popular cities prior to the pandemic see a rise in demand as cities like New York and San Fransisco see a decrease. San Fransisco rent agreements decreased by 11% and New York by 8.5%. Various impacts such as the increase of remote working play a role but also factors such as a decline in employment through tourism in larger cities of attraction contribute to the decline. Areas, such as these given below, have seen an increase in rent as workers flock to more affordable areas.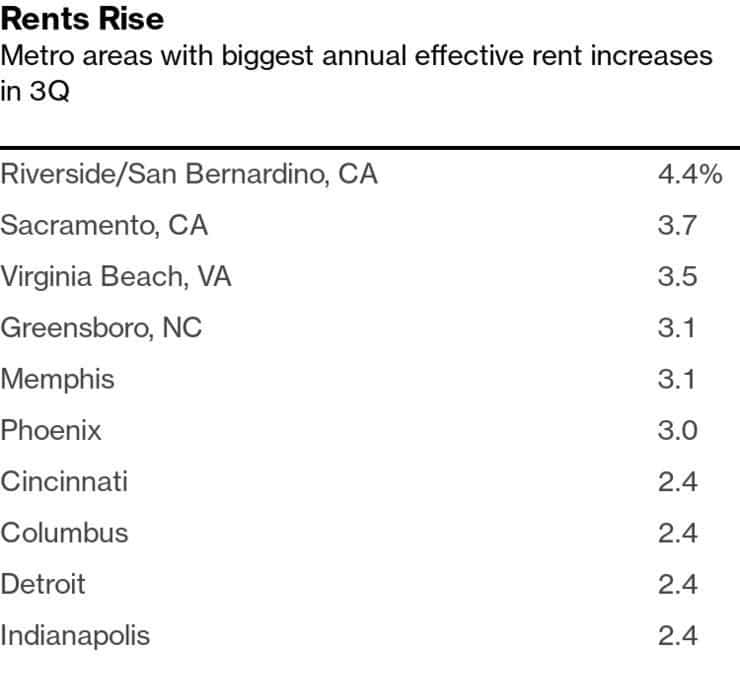 Many silicon valley workers have decided on cheaper options of living, such as Sacramento where the increase of rent is surging. This redistribution of the populace can be measured in its thousands as the relationship of workplace and needs continues to change as restrictions increase. 
This new redistribution of the population due to the increased volume of remote workers could potentially change the landscape of employment and how this is conducted. a potential hit for landlords, and the ever-changing economic implications of the COVID-19 crisis.
If you want to continue reading about office spaces and the exciting realm of stationery then click here.