Wellness influencers' claims of validity and altruism gloss over the harmful nature of the tips they're promoting.
Over the past decade, countless waves of trends emerged throughout the social media landscape: geo filters, collaborative makeup guru collections, live streaming videos, shopping through a platform, drama videos, etc. Each moved the needle on cultural discourse. However, the online discussion surrounding gut health in the past few years transcends the cultural impact of any other Internet movement.
In 2020, Forbes published an article calling gut health the "next biggest wellness trend." The #guthealth has amassed over four billion views on TikTok, littered with videos of wellness influencers and "gut-health coaches" describing ways for people to care for their stomach health. However, many of these TikTok influencers guise harmful eating behaviors to their followers as magical cures to "heal one's gut" and delude them into believing they can transform their bodies by buying into misinformed tactics.  
"Most people who are trying to sell you a kind of gut healing program are just trying to use more politically correct updated language," said Abbey Sharp, a registered dietician, on her TikTok. It's kind of taboo for thin people to engage in dieting and restriction, so a lot of thin influencers will now focus on the kind of anti-bloating or gut-healing properties of their diet."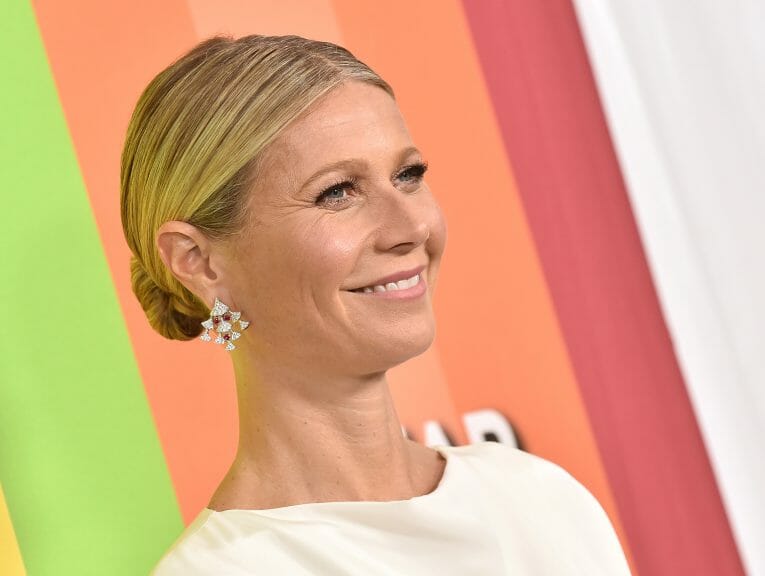 Where did gut health discourse come from?
These gut health conversations did not start on TikTok; originally, online discussions contained valid data and suggestions from people with medical knowledge and training. A wave of articles that discussed scientists who strove to help people create a symbiosis in their intestines and strengthen their immune systems gave famous "wellness" spokespersons the stamina to draw more people into their followership. Gwyneth Paltrow, particularly, and her company Goop's book Goop Clean Beauty were catalysts for a heightened focus on intestinal tract cerca 2016. Paltrow and her editors recommended readers follow a 10-day detox that restricts the consumption of alcohol, caffeine, dairy, gluten, egg, beef/pork, white rice, sugar, and processed oil for "less bloating, more energy."  
Thus began the phenomenon of people trusting influencers, social media gut health "coaches," and self-proclaimed "wellness experts" over doctors or other medical professionals.
Are the online tips helpful?
Advice on social media about gut health is only beneficial if the "tips promoted are grounded in science," said Nancee Jaffe, a registered dietician at UCLA hospital. "Unfortunately, most are not and are too extreme and unsafe."

For example, ginger shots are popular gut health "elixirs" promoted on social media. Jaffe described how despite some evidence demonstrating how ginger can help improve stomach digestion, studies on the effects of ginger were on a specific compound in ginger called gingerol in quantifiable amounts. Therefore, no research shows ginger can "heal your gut."
It contributes to diet culture.
However, social media turned gut health care into an integral part of people's daily regimens. It is almost morally imperative to abide by gut health "experts" words and fix something marketed as inherently wrong. This conflation between morality and health largely stems from the gut health conversation's pivot from one grounded in science to one regarding the flat stomach aesthetic. This look is particularly relevant in the resurgence of Y2K obsession and the intertwined diet culture. Many wellness influencers use gut health rhetoric as a veneer over diet culture that is pathologizing bloating – a condition where one experiences tightness or fullness in their stomach.
"Bloating has nothing to do with toned abs," said Jaffe.
Instead, the build-up of gas in the digestive tract or water retention causes it; generally, it is not a danger to people. It is the body's natural response and a normal daily progression from eating or women experiencing their menstrual cycles.
Gut health social media content "is shaming a natural, healthy process within our bodies," Cassie Madsen, a registered dietitian nutritionist, told Allure. "It is almost always unhealthy to focus on bloating, unless you are concerned about an underlying health condition."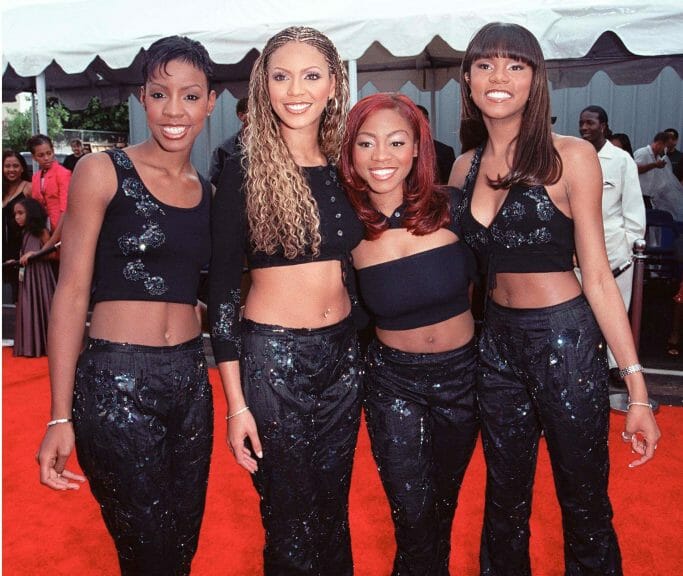 Most people have a healthy gut and don't need constant digestive cleanses. However, even if one has a gastrointestinal disorder, it cannot be band-aided over.
"Many of the viral videos of women curing their bloat to reveal toned abs are a ploy," said Christina Shin, an investigational drug pharmacist. "Curing gut health is not an overnight fix, and while it can decrease bloat, it does not affect abdominal musculature, but people continue to make these videos showing magical transformations in order to trick people into buying products that don't work and are not regulated, fully vetted and tested."
This inaccurate and misleading nutrition advice is dangerous for young children, many of which have TikTok accounts.
"The industry targets young, impressionable teens/children who already feel insecure and unhappy with their bodies," said Lisa Davis, a registered dietician nutritionist at UCLA hospital. "Children lack the ability to clearly examine social media /online claims."
Consequently, they cannot decipher gut health claims as toxic dieting advice and are at risk for developing body image issues or eating disorders.
Influencers' monetary concerns and commission benefits often fuel their non-research-based product promotion. Therefore, it is important not to take their words at face value, said Ani Simonyan, a pharmacist at UCLA hospital.
A gastroenterologist, said Alexis Lacey, a registered nurse at UCLA hospital, is the best place to go if you suffer from gut-related symptoms. These specialists better understand the stomach anatomy and treatment options than influencers do. Otherwise, the wisest option is a nutritionist who can shed light on which foods are better for those with gastrointestinal conditions.
"If you're following a thin wellness influencer's gut-healing program, it's worth just asking yourself, 'Do I have a functional gut disorder, or do I just want to have a flat stomach too?'" said Sharp.