While meteorologically, the spring season has arrived, winter could still be rearing its ugly head, depending on where you're located. When the weather is so cold and dreary, our thoughts can turn toward vacationing in warmer climates; but what can you do if you can't hop on a plane to get away for a bit? Here are my top picks for adding a little tropical joy to your staycation:
Wander Beauty Baggage Claim Eye Masks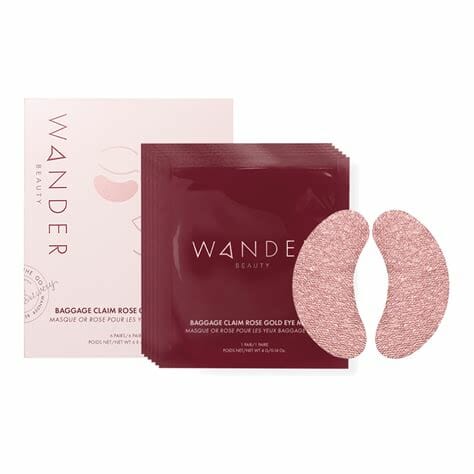 Even though you might not be jet-setting to sit on a beach somewhere for a week, there's no reason you can't go full-on "influencer on a long haul flight" with Wander Beauty Baggage Claim Eye Masks ($26). These masks (winners in allures Best of Beauty 2019) aren't just cute; their Insta readiness serves a purpose too! The foil allows the show to better conform to the under eye (once they're on, they will not budge, which is always a plus!) while allowing the serum to sink deeper into the skin. After leaving the masks on for 10-15 minutes and patting what serum is dumped into your under-eye area, you will notice how well-rested you look. The Baggage Claim Eye Masks reduce puffiness and brighten the under the eye.
MERIT Signature Lip in Cabo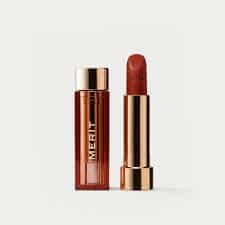 A pop of lip color is a good go-to for brightening your look, and MERIT Signature Lip in Cabo ($26) will do that for you in spades! Chosen by Hearst's Fashion & Luxury Commerce Editor, Tatjana Freund, as one of her summer travel picks for ELLE's First Class Beauty 2022 spread, Signature Lip has a fantastic color payoff, incredible longevity, and rich, moisturizing formula. To add even more pop and shine to your look, layer Shade Slick in Cara Cara over the top.
Summer Fridays Summer Silk Nourishing Body Lotion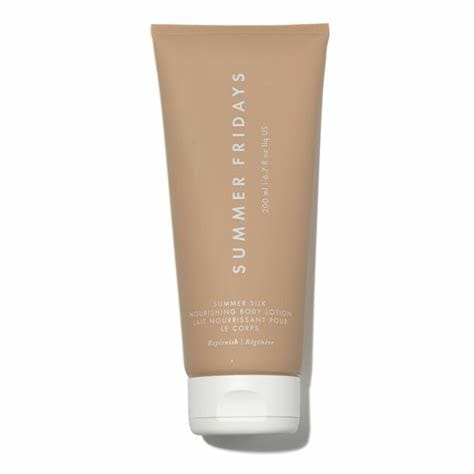 One of the best things about the lotion from Summer Fridays is that the texture is closer to that of a body butter while still feeling almost air-light. Summer Silk Nourishing Body Lotion ($28), a 2021 award winner in Allure's Best of Beauty, is incredibly hydrating and absorbs quickly into the skin while leaving behind a soft, nonsticky feel. Its gorgeous scent with coconut, vanilla blossom, and warm almond notes will have you dreaming of lazy summer days with nothing on your to-do list but laying out in the sun.
Pursoma Minerals De Mer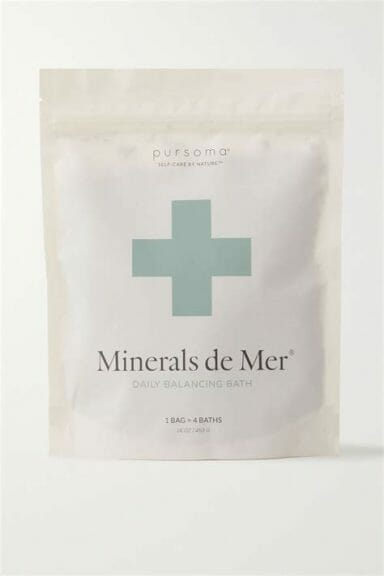 Pursoma Minerals De Mer ($16-$36) is as close as you can get from home if your idea of a perfect vacation includes a dip in the ocean. With natural salts, seaweed, and minerals from the coast in the west of France, Minerals De Mer is a perfect addition to a relaxing bath to unwind at the end of the day. After soaking for at least 20 minutes, Pursoma recommends "sweating and resting" to continue your relaxation.
Alo Mindful Magnesium Bath Soak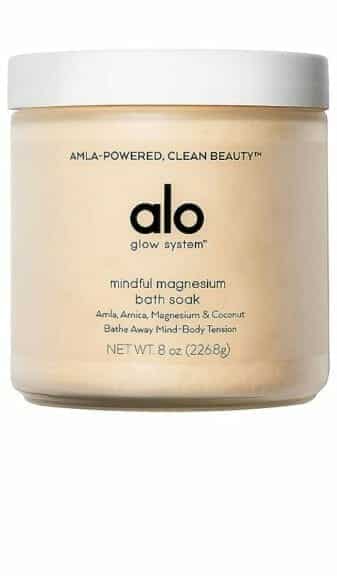 While it may be best known for its activewear, as seen in supermodels Bella Hadid, Kendall Jenner, and Kaia Gerber, they also have a growing beauty line. One of the standouts is their Mindful Magnesium Bath Soak ($48). This dreamy coconut and citrus-scented soak is a miracle for sore muscles and parched winter skin. Arnica and the magnesium above help alleviate soreness, and the addition of amla as well as coconut and avocado oils, will make your skin feel soft and hydrated. As a bonus, the jar comes with its scoop included, and it should last for quite a while, as the recommended 1-2 scoopfuls per bath is the perfect amount to use each time.