Florida company Space Perspective has unveiled a package that takes passengers to the edge of the atmosphere for the cheap price of $125K.
Alright, so $125K isn't that cheap; however, with other space travel options estimating around $2.5 million, $125K isn't so bad.
Space Perspective would be touring passengers aboard their Spaceship Neptune. Spaceship Neptune consists of a large hydrogen balloon able to float 100,000ft off the ground. Their earliest flights would be taking place in 2024, holding eight passengers and a pilot.
According to Space Perspective, the company's aim is to usher in a "new era of luxury travel." Onboard, passengers can enjoy the balloon's panoramic windows, reclining seats, and indoor bar.
In its aim for a gentle experience, the trip averages six hours in total. Reservations are now open. Their first launch is expected to take place at NASA's Kennedy Space Center in Florida.
Hindenburg's Threat
In 1937, a hydrogen-filled Zeppelin known as the Hindenburg perished in an explosion. The tragedy resulted in 35 deaths. Because Hydrogen is a flammable gas, balloonists converted to Helium in the sake of safety.
Despite Hindenburg's threat, Space Perspective insists Hydrogen was its only option.
In a 2020 press conference, Co-CEO Taber MacCallum explained:
"Helium has become quite difficult to obtain… It's used for a lot of medical practices and for launching rockets,"
Space Perspective resorted to Hydrogen because of Helium's scarcity. Likewise, the company assured they modeled their ships after NASA's hydrogen aircrafts, whom they have "flown for decades."
According to The New York Post, the company states:
"Hydrogen is the gas of choice for balloonists around the world. There have been no recorded gas balloon flight failures caused by hydrogen going all the way back to the earliest flights in the 1700s,"
To clarify, some hot air balloons still use hydrogen to this day; however, at a fraction.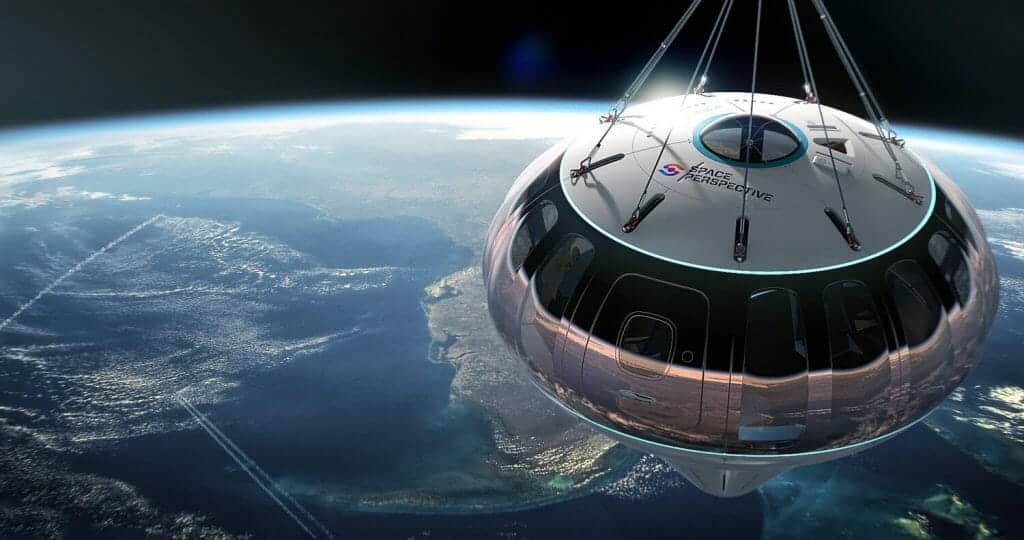 According to TechStory, traveling to outer space in a Hydrogen balloon has been considered the eco-friendliest option, as other competitors require ugly amounts of fuel to propel their rockets.
The company launched its first test flight on June 18th from the Space Coast Spaceport in Florida, just next door to NASA's Kennedy Space Centre. The test flight was successful after the balloon landed in the Gulf of Mexico.
Last year, Co-CEO and founder Jane Poyner had this to share about Space Perspective:
"We're committed to fundamentally changing the way people have access to space – both to perform much-needed research to benefit life on Earth and to affect how we view and connect with our planet."