Studio Ghibli has announced the upcoming launch of a theme park in Japan, set to open to the public on November 1, 2022. The park will be located just outside the city of Nagoya in central Japan. It will be located on the grounds of Aichi Earth Expo Memorial Park, also known to locals as Moricoro Park. Here, visitors will be able to wander the Dondoko Forest Totoro called home or the flowered hills of Howl's Moving Castle.
Ghibli Park will cover 200-hectares of land on the park, providing abundant space for the movies' many iconic pastoral and metropolitan scenes alike. The park will not feature any rides or thrill attractions, but will instead recreate several notable landmarks across various scenes and movies.
Among the planned attractions are the Springtime of Life Hill, or Youth Hill, inspired by fan-favorite Howl's Moving Castle. This feature will include an steampunk elevator that carries guests to the top of the park, where they can view the whole area. Buildings in this section will be inspired by Miyazaki's Whisper of the Heart film, specifically the World Emporium antique shop.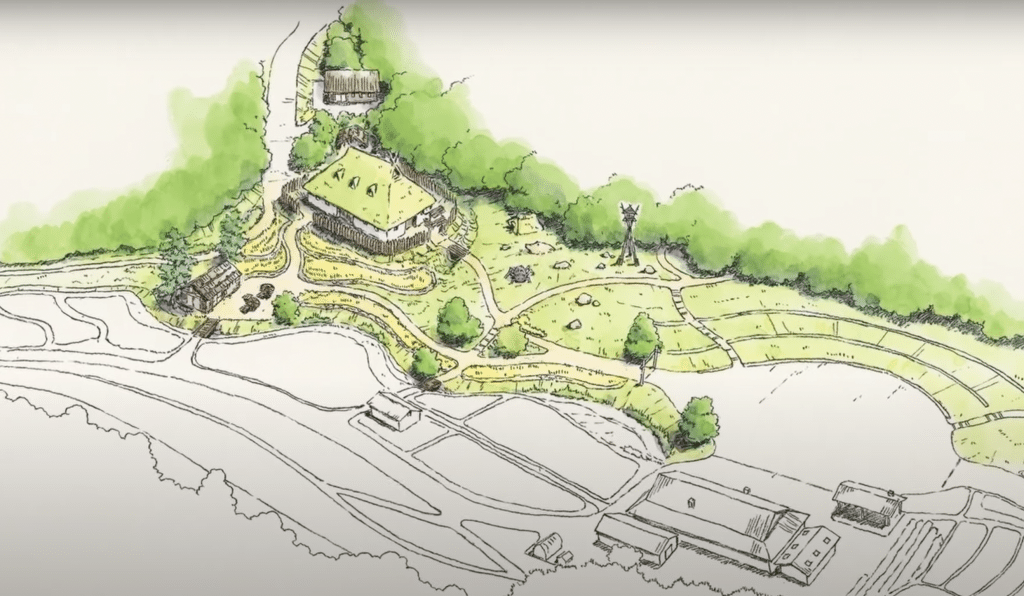 Another feature of the park will be the Dondoko Forest Area from My Neighbor Totoro, including a precise replica of Mei and Satsuki's woodsy home enmeshed in the lush greenscape. This house is already built, and is featured in the four-minute promotional video of Ghibli Park posted by Aichi Tourism Bureau. Small paths and trails will allow visitors to wander among the scene.
The showstopper of the park will be the Ghibli Grand Warehouse. According to the website, this "is an indoor facility that stores all of the studio's secrets, from large to small artifacts and exhibits from past Studio Ghibli." Here, visitors can enjoy "fantasy-filled exhibitions such as Robot Soldier, Cat Bus, and kid-sized film studio exhibitions."
This massive indoor space will be home to the park's main dining and shopping locations––and will be accessible year-round, regardless of inclement weather conditions. The hall will even include a dining option inspired by the famous food scene opening Spirited Away. If you've ever wanted to dine like pigs, you're in luck. The warehouse will also include exhibition arenas for tours, show, and other group events.
Other park features will open later the following year of 2023, including the Valley of Witches area, which is inspired by Kiki's Delivery Service and Howl's Moving Castle. This section will host a small amusement park, including a spinning teacup ride where visitors ride in teacups adorned with images of Jiji, Kiki's famous black cat. Mononoke's Village Area, a close replica of Irontown from the Muromachi Period, is also set to open in 2023.
Aichi Park was designed to emphasize environmental presence and communion, a value which was kept in mind throughout the on-going construction of Ghibli Park. No trees were reportedly cut down in the construction of the park's attractions, for example. Instead, all new building was done in between and around pre-existing nature.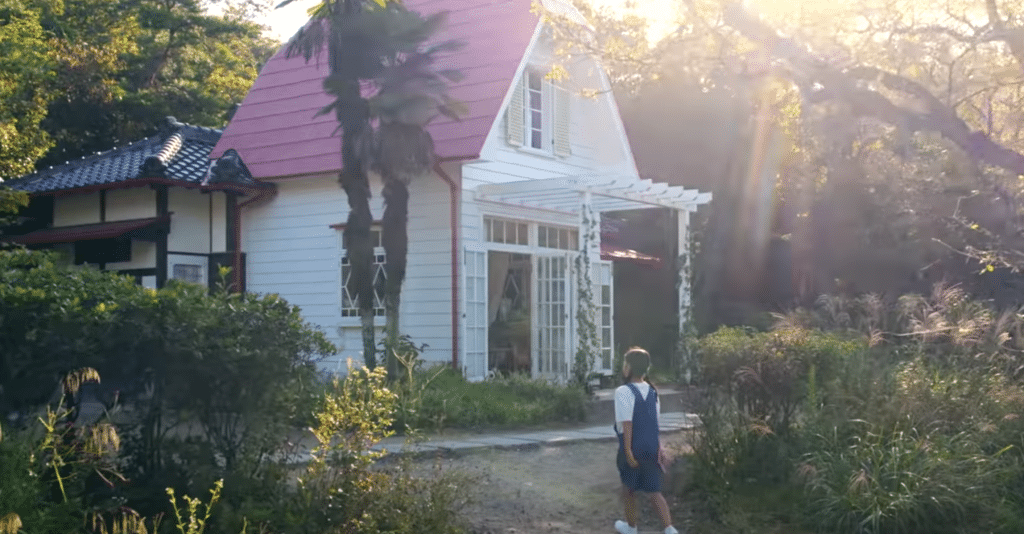 Moreover, the park will offer a free bus for visitors to use to assist patrons in their traveling park experience, though the website encourages visitors to "take a stroll, feel the wind, and discover the wonders."
Interested in reading more about the latest international feats of architecture? Click here to read about Tokyo's 10-minute-city, where everything you need is within walking distance.