It is so no secret that the Danish people are happy. Since its creation in 2012, the World Happiness Report (carried out by the United Nations) has consistently ranked Denmark in the top three happiest countries each year. But what do these statistics and scores actually represent? What does the vague title look like in practice? What really makes a country happy? Within just three days of landing in Denmark's capital, I had found a whole list of potential answers.  
A Natural City
Urban areas often lose their touch with nature, replacing greenery with businesses. A walk around even Copenhagen's busiest streets proves it is possible for both to coexist.
An example is the commonly seen green roof, where vegetation tops buildings to create habitats for animals and plants. These can also be designed to allow the public to walk across them, such as in Basecamp Lyngby student accommodation, using the space efficiently to provide convenient park areas. Back on the ground, nature-conscious installations decorate the streets. There are tables and benches with built-in flowers, and even public greenhouses with space for visitors to grow their own plants.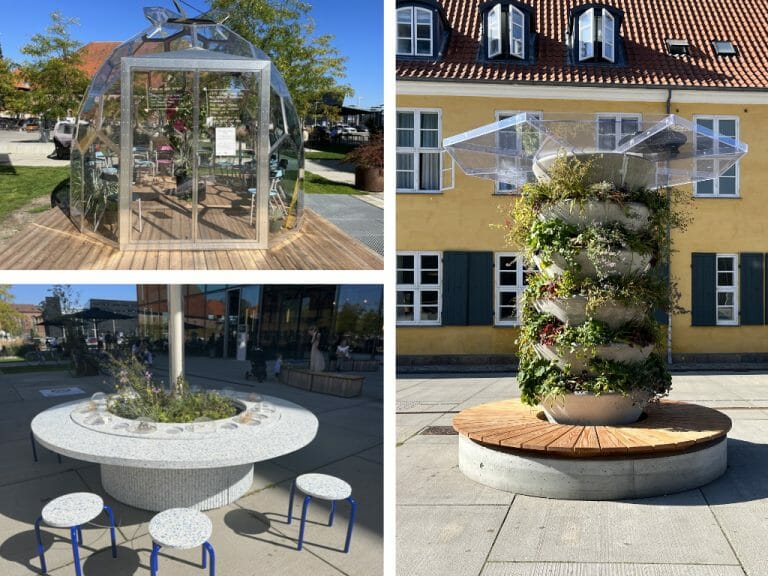 Another sign that the Danish value the environment is the striking lack of litter. No gum stains smeared across the roads or plastic bottles carelessly tossed to the side. The bins are well looked after, rarely overflowing, and display clear instructions for recycling. The Green Kayak is a common sight, where people can rent a kayak designed with a bucket to collect any litter that has slipped into the harbor.
In a world of factories and pollution, the positive impact of clean surroundings with fresh, natural air on a person's life should not be overlooked. Copenhagen has more than simply just parks (and there are plenty of those too!) to ensure its residents always feel connected with nature.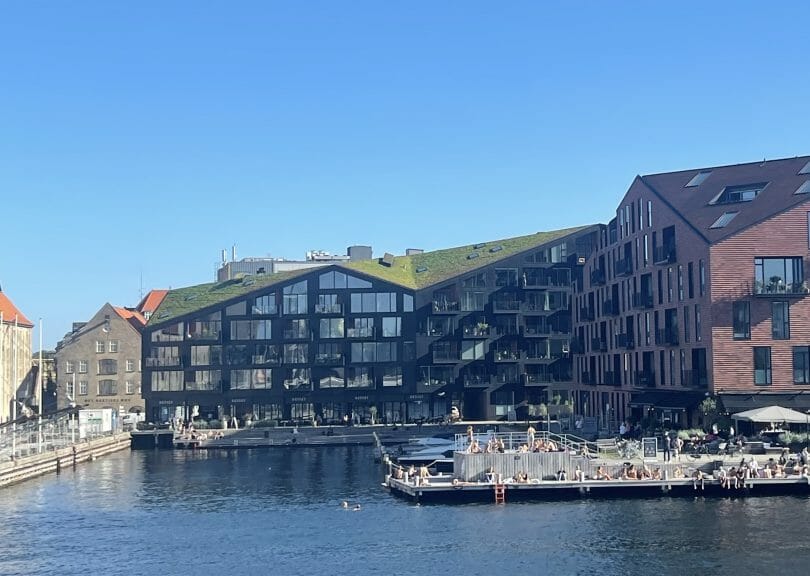 Child-Friendly
As the home of Lego and The Little Mermaid, it is no surprise that Denmark takes good care of its children. From a small pirate ship in the airport arrivals hall to a multipurpose street ball pitch in the center of a marketplace, an excuse to play is never hard to find. More unique examples are a row of trampolines on the pavement and a designated kid swimming area in the canal, adapted with a cage floor so that depth is not a safety concern.
Education standards are also impressive. Children are supported from birth right up to adulthood, as both kindergartens and colleges are free for all Danish residents. Happy children make happy adults. Copenhagen has clearly identified and perfected this formula.
Bikes, Bikes, And More Bikes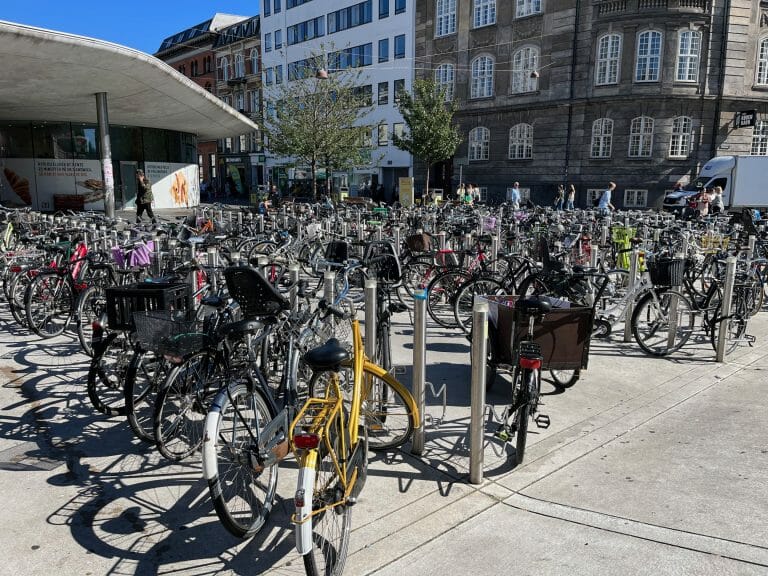 In Copenhagen, cycling is by far the most popular mode of transport for work, school, and social commutes. The Danish capital boast to have an impressive number of bikes, exceeding the numbers of both people and cars. Dubbed by Wired as 'The Most Bike-Friendly City On The Planet', the government has invested millions in adapting almost every road with cycle lanes and bridges to make a cyclist's journey as comfortable and safe as possible.
Age appears not to be a barrier, as both the very young and the very old can frequently be spotted on two wheels. Ingraining this inclusive, low-impact exercise into the culture has both physical and mental effects. It improves an individual's health by keeping fitness levels high, while also improving their well-being by releasing endorphins and reducing stress.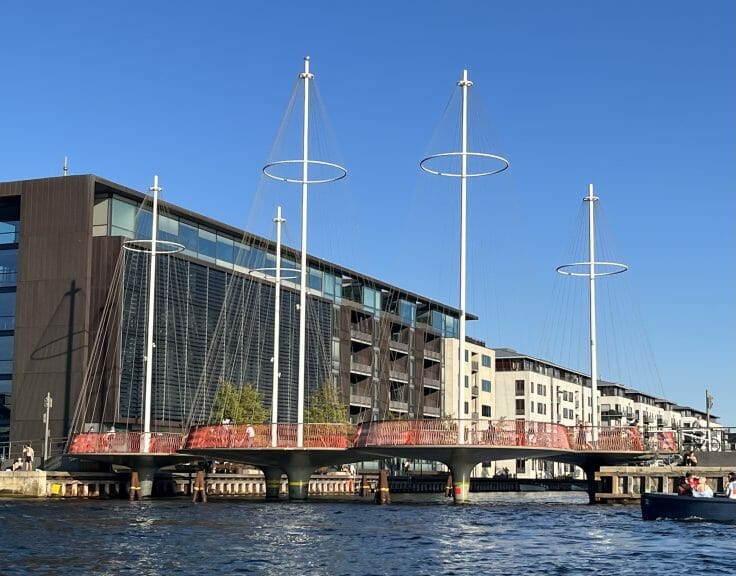 Commitment To Fighting Poverty
Poverty rates in Denmark are low, with a recorded rate of 0.4% in 2020. To put this into perspective, the equivalent score for the US was 11.4%, over 10% higher. So, what are the Danish doing differently?
Social Housing
The first thing to consider is the high standard of social housing. 20% of households are funded by non-profit organizations, meaning urban development does not only suit the wealthy. The importance of these homes is recognized, as many architectural projects have dedicated time to finding cheaper methods that do not sacrifice quality or comfort. An example is BIG's hugely successful social housing development in the Nordvest district, which created a 'new model for affordable housing that promotes well-being'.
Superkilen
Impoverished areas are prioritized, not neglected. For instance, in 2012, the Superkilen project was launched in one of Copenhagen's most socially challenged areas in an attempt to reconnect the community. A new 750-meter-long park was opened, designed with outdoor furniture, plants, and play equipment from all around the world. Examples of the park's features are Mexican chairs, Lebanese cedar trees and an Indian slide set. Located in one of the city's most diverse districts, this inclusive approach aims to redefine what it meant to be a Danish citizen. It celebrates all cultures and backgrounds while providing an impressive space to play, exercise, and relax.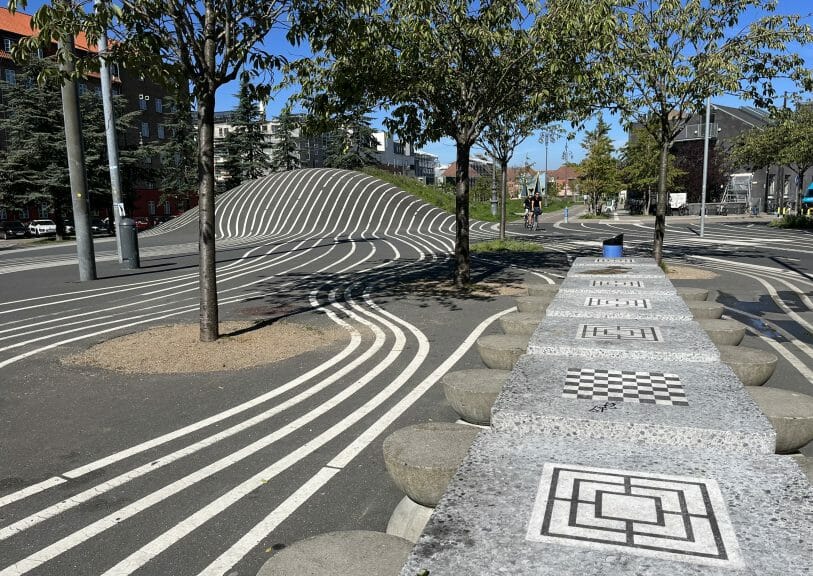 Reverse Vending Machines
However, not all approaches require radical architecture and millions of dollars. Perhaps the most genius is the simple reverse vending machine program, where empty cans and bottles can be traded for cash. Not only does this help keep the streets clean in line with the city's sustainability focus, but it also means people can always earn money if needed working as litter pickers. Money may not buy happiness, but it certainly gives people a better chance at finding it.
A Close-Knit Community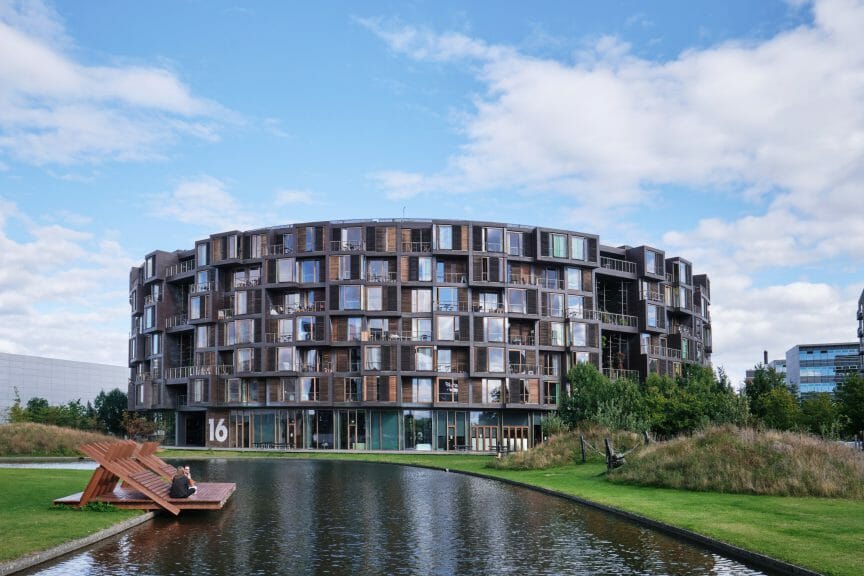 Community is central to life in Copenhagen. This is proven by the popularity of communal dining, where strangers are brought together over a meal in a restaurant. Even the buildings now reflect the significance of community, as houses and apartment blocks in a circular arrangement to allow shared space in the middle become a common sight.
However, perhaps the best example is the swimming baths. After persistent efforts to improve the water quality, the city's harbors were finally opened to the public as safe areas to swim in 2003. They are free for all to use, so friends, families and even colleagues can easily enjoy the fresh waters together. The decision to clean up Copenhagen's waters was in favor of the community over industry, showing how the Danish recognize the value of human connections. This way of life helps create a strong support network that means nobody in Copenhagen ever has to feel alone.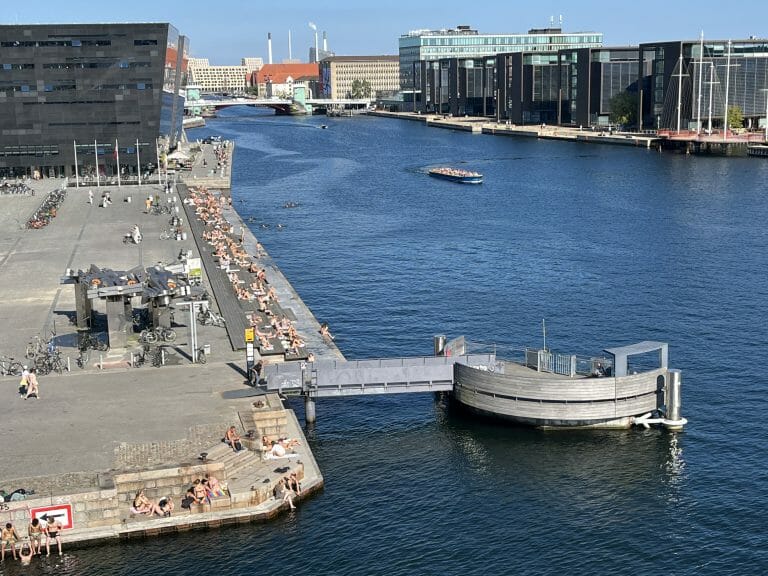 Trust
Denmark is renowned for having some of the highest tax rates in the world. Yet, the taxpayers of Copenhagen are more than happy to pay them. To solve this mystery, I spoke to Conor, a student who lives in Copenhagen. When asked what he believes is the main reason people are happier in his city, he said:
'On a fundamental level, people seem to trust each other and the government a lot more. Everyone is willing to pay taxes that would be seen as extortionate elsewhere because they trust their money is going towards something meaningful. Whether for healthcare, transport or education, they trust it is not being wasted.'

Conor, A Student Living in Copenhagen
Trust, as Conor describes, underpins their society. Everyone feels able to depend on this stable framework, leaving the Danish people at ease from any extra stress.
What Can We Learn From Copenhagen?
Improving the happiness of a whole nation is no overnight task. However, Copenhagen has shown that anything is possible. The population is small, yet it has a huge sense of community. The climate is cold, yet people love nature and cycling. The city is expensive, yet the less fortunate are supported. To improve our own country's happiness rankings, we must not focus on the flaws in society, but on its strengths instead.