This crazy new Birdbox cabin gives you breathtaking views of the Norwegian Fjords from the comfort of your own bed.
The unique cabin offers guests a tranquil experience.
The combination of its remote location and minimalist decor creates a calming and peaceful bliss for all visitors.
Inside you can expect to find little more than a comfortable double bed, a small table and two chairs in terms of furniture. So there are numerous ways to relax and take in the spectacular views.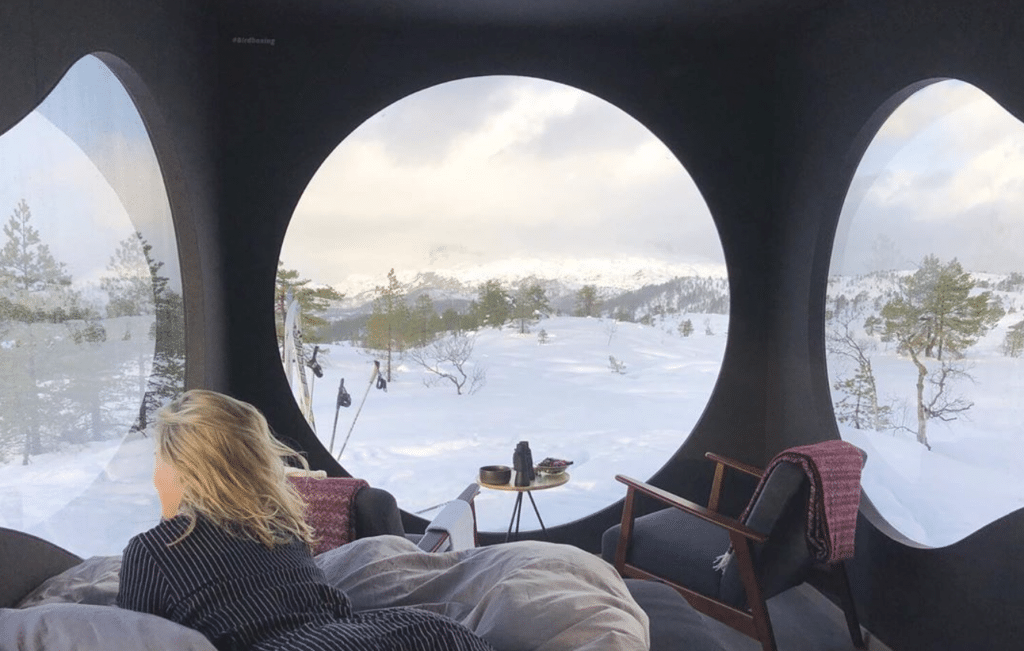 The Birdbox also provides all of your bare essentials you could need for your stay, it even has a separate bathroom building with one-way black tinted glass so you never have to take your eyes off the landscape.
So, it's perfectly plausible to spend the morning in bed watching the sunrise from every angle.
Yep, that's right. In order to make the most of the priceless scenery, three of the cabin's four walls are made up of huge windows for a panoramic experience.

If you think the cabins appear to blend into the landscape then you'd be absolutely right. They have been designed to do just that in order to limit their overall impact on nature.
The designer of the ingenious project, Torstein Aa, has stated that the company "wanted to create a product that could enable unique experiences, with minimal footprint".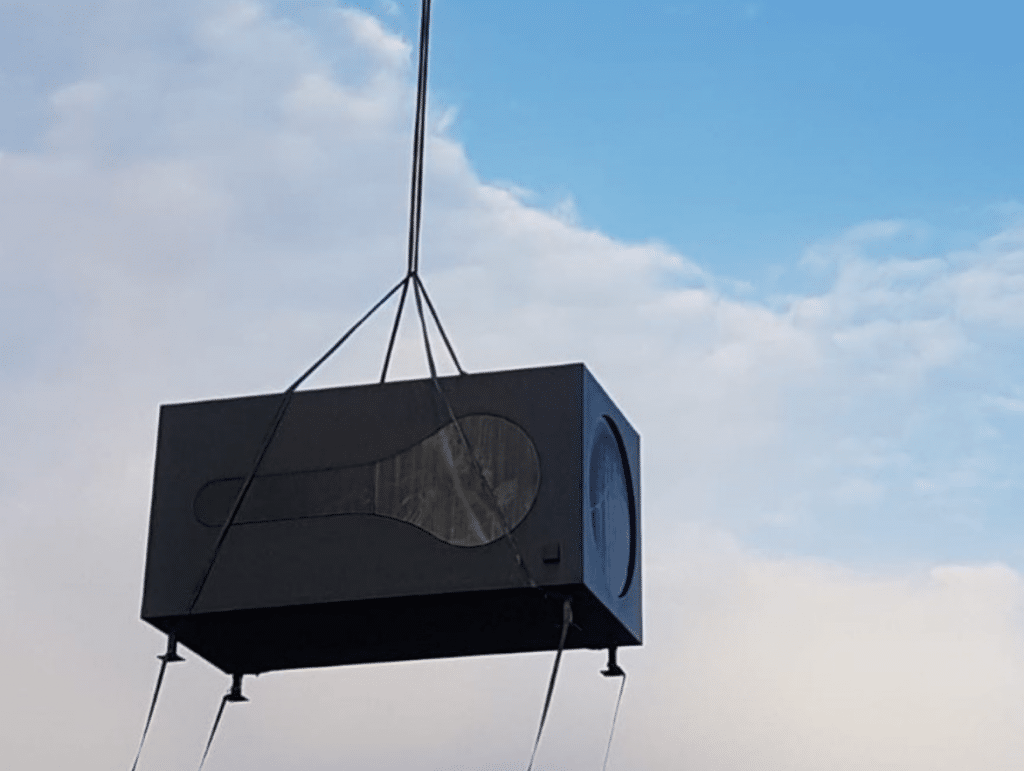 He went on to explain that the cabins can actually be assembled off site and then transported to the desired site by helicopter. Which is pretty cool.
The CEO, Asbjørn Reksten Stigedal, says that the company wishes to showcase the country in the best way possible.
The cabins are still in the early stages, and at this time aren't available for short term stays.
If you can't wait to be able to stay in your very own Birdbox, head to the Livit website for updates on the project.
And if you can't wait for a hotel experience as unique as this, check out another one we found that's already available here…
Featured image via Instagram