It may be 2020, but who can say we can't fantasize about travel? Here are 6 cool and quirky hotel rooms for the (vicarious) unconventional-traveler.
"Chocolate Rain!"
….More like "chocolate-orange rain." ClubMed's La Rosiere Ski Resort in the French Alps recently launched its Chocolate-Orange themed room for Winter 2020.
This is not false advertising, chocolates and oranges are very much involved.
Inside the room, you can finally fulfill your "Willy-Wonka and the Chocolate [Orange] Factory" fantasy! Feast at the room's various Christmas ornaments—all made out of edible chocolate! (Well, chocolate-oranges, that is).
Moreover, the room offers chocolate orange-scented toilet paper and your own personalized Christmas stocking, filled with various chocolate-orangey treats.
If the foods and (Chocolate Orange) snacks aren't enough, hopefully, the bright orange walls and ceiling can indulge your eyes.
"A guy walks into a bar…turns out it was his hotel room."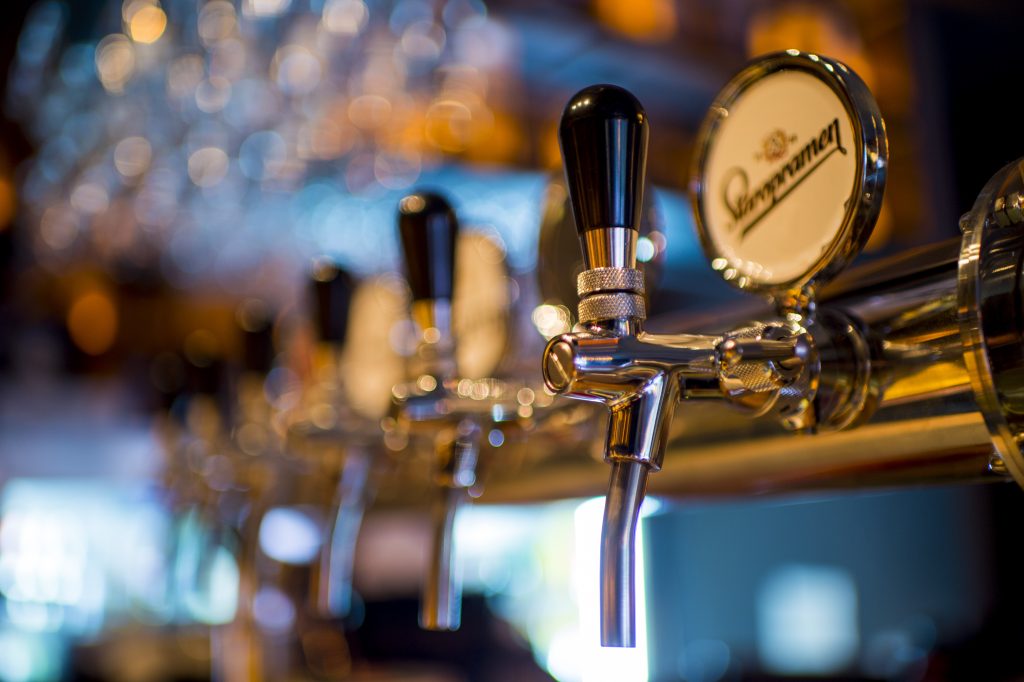 It's happy hour somewhere; for The Dog House Hotel, its happy hour 24/7.
The concept is simple: "wake up inside a brewery." Announced as the world's first craft beer hotel, the brewhouse includes 32 beer-themed rooms. Each room includes draft beer on tap– so maybe they cannot turn water into wine, but surely they can into beer.
Located in Ohio state, BrewDog had launched the hotel back in 2018. Since, BrewDog has expanded its repertoire with two other smaller hotel locations named The Kennels, located in both Aberdeen, Scotland and Columbus, Ohio.
Sleep with the Fishes
Atlantis The Palm is home to the world-famous "Underwater-Suites." The hotel features immense floor-to-ceiling windows into their 65,000 marine animal aquarium in Dubai.
The hotel guarantees a complete luxury experience complete with 24-hour private butler service, an opulent king-sized bed, and a bathroom where you can gaze at a variety of marine animals from the comfort of your bathtub.
Staying a night in this hotel, you can truly feel as if you're living under the sea!
Hakuna Matata
If waking up to the sound of birds chirping isn't your still, then surely the roar of a lion is. The Port Lympne Hotel & Reserve in Kent works with The Aspinall Foundation, an animal conservation charity, in order to provide an "immersive experience" for all animal lovers.
You can book a stay inside the hotel's various rooms, each accompanied by large windows, both located in the master bedroom and open living area, which look out to a designated animal, from tigers to rhinos.
The Lion Lodge is the most exclusive room at the hotel, announced as "the first of its kind worldwide." As you have a stay at the hotel, you cannot help but gasp at the sight of the magnificent king of the jungle!
Bertram's Hotel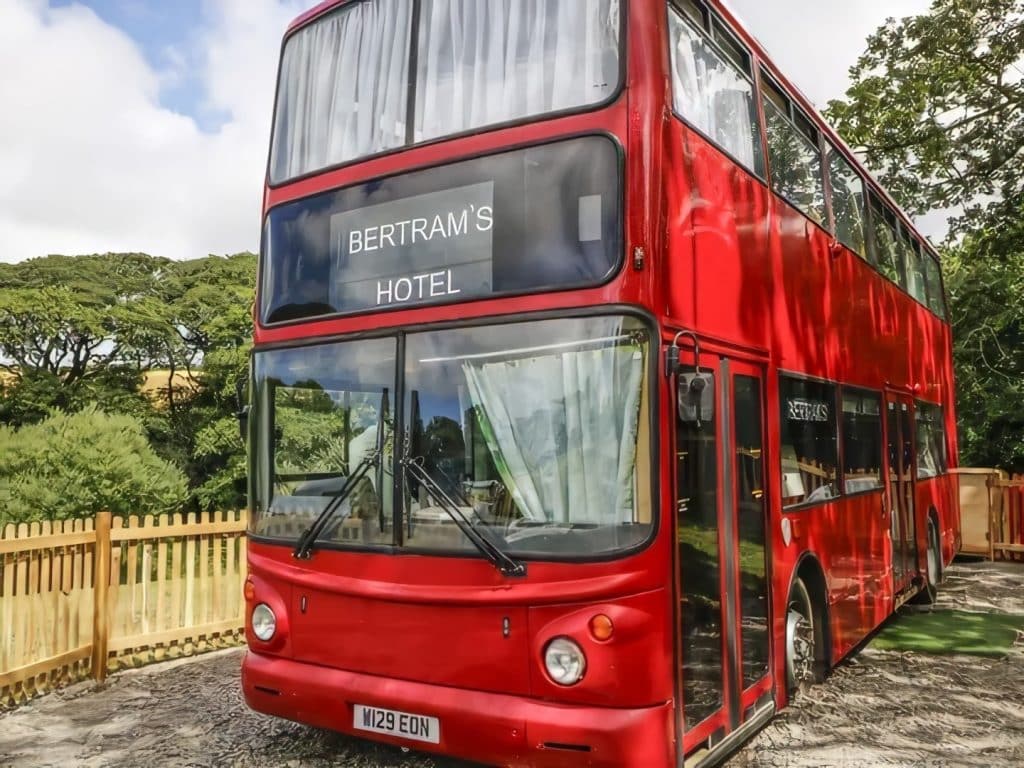 To fans of Agatha Christie's, Bertram's Hotel is the right pick for you! Named after the eponymous novel, this apartment is located in Hartland, U.K.
While being a bright-red double bus from the outside, inside, this 1950s guest house comes with the home-living essentials: 2 bedrooms, a TV, a dining area, and a kitchen. Meanwhile, the apartment is set next to a garden, where guests can be greeted by five local alpacas.
Don't worry, there's no actual murder mystery involved here.
The Treehouse Experience
Located in Northern Sweden, TreeHotel provides a variety of distinct rooms hidden amongst the forest's trees. Each room's name and design vary, from "The Bird's Nest" to the "UFO."
Their most attention-grabbing room is one you can easily blink and miss. The Mirrorcube is a Tree-room unlike any other; it measures 4x4x4 in meters and is surrounded by mirror glass all around its walls and ceiling. From the outside, the room gives an invisible illusion, as you get to blend in with nature
While for now, we can only afford a staycation, surely one can add visiting these hotel rooms to their future's bucket list.