At this point, I think we've all seen Netflix's Squid Game– or at least heard of it. The South Korean show garnered a huge audience after its release, quickly becoming the most popular show in over 90 countries.
If you've seen the show, you know how it progresses with players taking part in child-like, simple-in-theory, games. Although, the consequence for not adequately completing the games is very violent, fatal even.
There are six games in total for the players to complete. The second game, however, has inspired many in the real world to try it for themselves.
The rules of this game are simple: separate an outlined shape from its surrounding sugar honeycomb using a thin needle. The execution is… well… a little bit more difficult. Take a look:
(Trigger Warning: scenes of violence)
TikTok users have taken it upon themselves to try the dalgona cookie challenge at home. One particular user, by the name of Bayashi, shows off his successful efforts in cutting out the shape of a star.
Bayashi first heats up the needle with a lighter– a cheating technique used by one of the players in the show. The heat of the needle allows it to cut through the hardened sugar with ease, melting the outline of the star, and allowing Bayashi to remove it from the surrounding substance.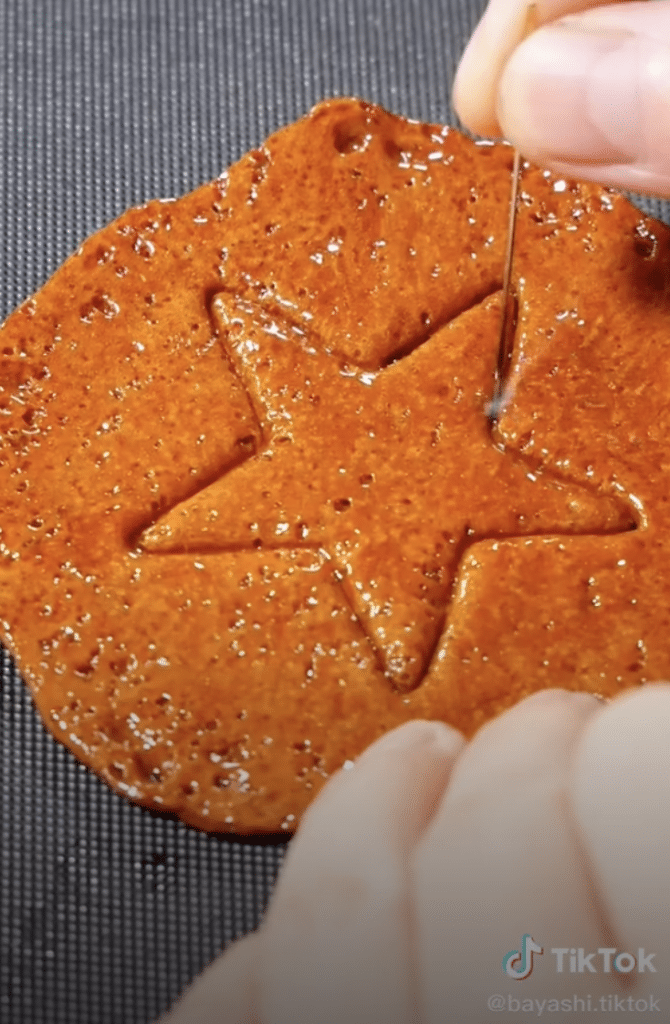 Though this attempt worked out for him, Bayashi's TikTok page proves that he has tried this challenge before, without the success.
In the actual Squid Game, players don't have multiple attempts to complete this challenge. If you fail, you're mercilessly eliminated.
Squid Game is currently available for streaming on Netflix. Check it out!