You know that song lyric or film scene that ruminates in your soul and feels like it was somehow written just for you? Yeah, you're not the only one.
What is Web Weaving?
According to the Urban Dictionary, web weaving is a 'combination of images and stills from film or television quotes, art pieces, song lyrics, lines of poetry, even film scripts, which have a theme in common'.
Contributors to the trend post their own combination, or slideshow, of poignant excerpts from a range of media under titles such as 'quotes that pick me up off the floor every time' and 'words that claw at my soul every time I read them'.
Reoccurring quotes come from writers and poets like Richard Siken, Sylvia Plath and Khaled Hosseini. Timeless films and series like Good Will Hunting, The Perks of Being a Wallflower and Fleabag are also referenced for their moving one liners.
Here's one of my personal favourites: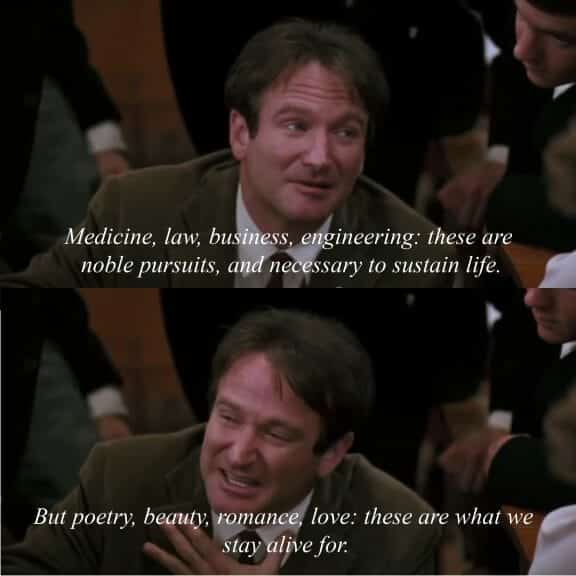 But Where Did it Come From?
User Oumaima officially kickstarted the trend on the Tumblr blog and Medium account 'Douceurs' in March and May of 2019.
Web weaving comes from two previous media micro-genres – "parallels" and "compilations". Parallels are a direct comparison, for example, between captured stills from two television series. Compilations are a grouping of text excerpts from books or poems with a common theme. A fusing of the two has brought us the web weaving slideshows we see today.
The following passage is the context of its first use:
'I have filled what little empty hours I have with images and song and poetry, weaving a web that rests upon tenderness itself, tending to the images growing within me. The web weaving is delicate work, spinning around one single idea the work of others and my own love, but they map roads towards one another.'

Oumaima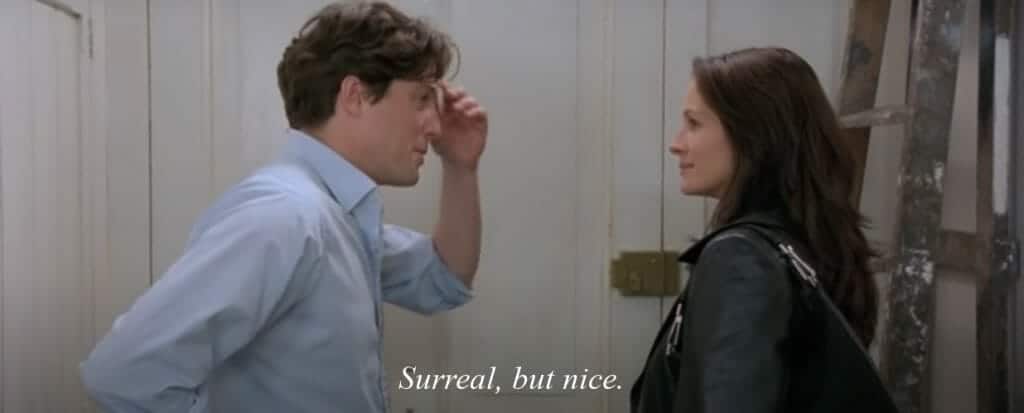 Why is the Web Weaving Trend Resurfacing Now?
A valid question. If web weaving was so popular on Tumblr a whole four years ago, what brings it to TikTok? And why now?
TikTok's Domination as a Platform
TikTok is and has been the fastest growing platform for some time, gaining new users every single day. Just as generations grow and continue traditions, TikTok is taking the baton from Tumblr and running with it. Now the youthful, spritely counterpart to its elder, it makes perfect sense for TikTok to continue on the trend.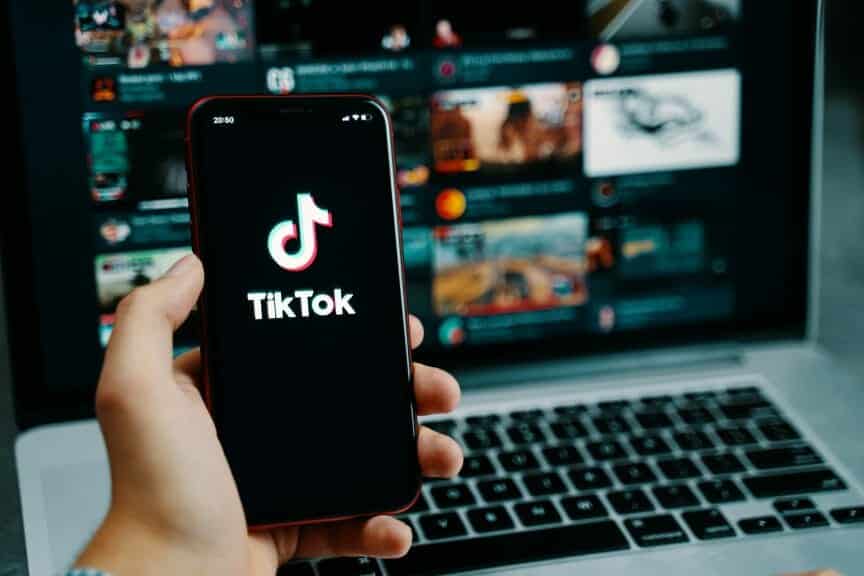 Social, Political and Environmental Unrest
The COVID 19 pandemic. Sizeable changes made to laws concerning human autonomy and safety. Countries on the brink of war. It's safe to say global civil unrest has become part of our everyday.
In a strange way, though, being apart seems to have brought many of us together. We value and savour the moments we share together because we understand palpably what it is to be without them.
Trending styles, fashions, art, books and films amongst other things tell us how simplicity and minimalism are favourable to the majority – something I don't find hard to comprehend in such a complex world. Perhaps to be united under the simple condition of being emotional, thoughtful human beings is its own validating and comforting experience.
A Greater Focus on Mental Health
One of the most commendable attributes which can be accredited to younger generations today is the tentativeness with which we approach mental health.
Attending therapy or suffering from mental illness carries much less stigma than it did in previous years and is becoming less and less of something people feel ashamed of, but rather choose to embrace. As such, the acceptance of and willingness to own to feelings as seemingly simple as homesickness and loneliness might be part of the answer to the reason for web weaving's resurgence.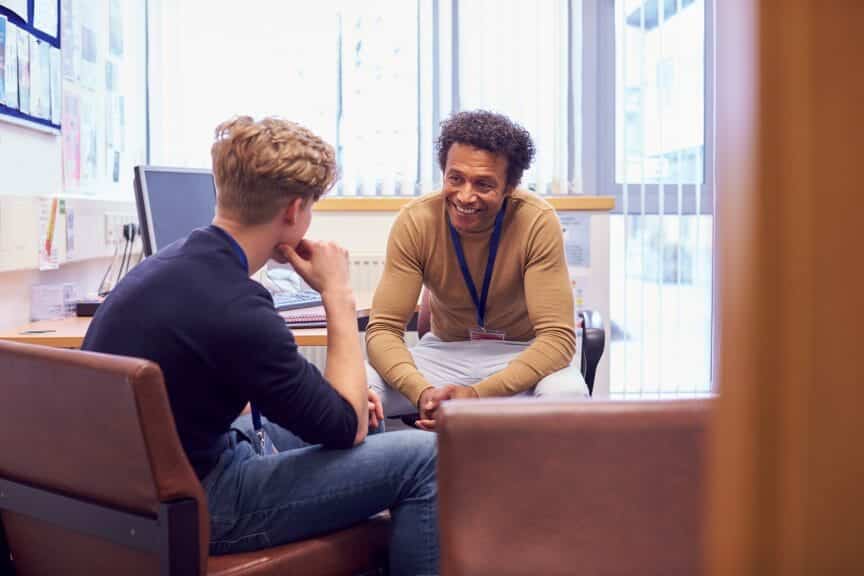 United Under the Human Experience
Since the dawn of time, human beings have had a desire to connect. Kind of paradoxically, though, that can feel significantly harder in the information/social media age. This web weaving trend is the embodiment of that desire and a hopeful reminder of the popularity of positivity in spite of the hate that prevails online.
Web weaving forms connections in an emotionally disconnected world, forging links where others might have missed them and bringing them to each other's attention.
It reminds us what it means to be a human being in the big web of the world. That there is no feeling which has not already been felt.
It reminds us that even in loneliness, we are not alone.