BeReal is the new social media app that encourages and celebrates the real, sometimes mundane, chaotic, and exciting moments in life.
Every day, thousands of people wait patiently to see three little words pop up on their screen. At that moment, hearts race, palms sweat, and eyes widen. Just three little words, at any given hour.
"Time to BeReal"
People rush to unlock their phones, to capture two snapshots of their life in real-time. To present their authentic life. They can state proudly that they were in fact real, they did not succumb to pressures to be perfect.
But, is this the case? Is the latest social media app successfully helping people be authentic and real? Or are we stuck, unable to completely drop the facade? Does BeReal enable people to be real, or is it another app on a long list that promotes comparison and competition?
BeReal, the French social media app released in 2020, sends users a daily notification prompting them to take two photos of what they are doing there and then. Coming at different times of the day, the aim is for users to show a snapshot of their authentic life.
Is BeReal The Answer to Social Media Pressure?
For years those in opposition to social media, and in fact even advocates, have criticized the ease at which apps such as Instagram enable users to present a perfect version of their lives. Instagram stories and posts are used to highlight the good bits, the staged, and thus seem less authentic.
BeReal in contrast does not give users the time to frame their lives in the way they want to be seen. The irregularity of the prompts, along with the two-minute time frame and the push notifications that single out those who post late encourages users to capture the moment truthfully. But, by calling out those who post late, is it possible that users will continue to feel similar pressure from this form of social media?
One Twitter user said:
This implies that people are already beginning to feel pressure to post immediately, in order to avoid being shamed by other users for posting after the deadline has passed.
Authenticity V'S Staged, Are You Being Real?
Lewis Capaldi, while performing at a festival recently, took a fan's phone on stage and opened the BeReal app. At the time he exposed the fan. He exclaimed to the crowd that this fan had received the notification a long time before they had passed the phone to Capaldi, and thus they were failing to BeReal. It seems that users are already attempting to stage their BeReal posts, waiting for specific, more appealing moments throughout their day.
As of June 2022, the app is worth $600 million and has been downloaded by an estimated 20 million smartphone users globally. Although it was released in 2020, the app really took off at the beginning of 2022 and is predicted to continue growing in popularity.
However, some are hesitant to download the app, worrying that creating snapshots of their monotonous days would perhaps be too real.
This raises the question… do we want to be completely real, or is there an appeal to presenting the highlights?
For many of us, social media can be used as an escape, we are able to curate our Instagram feeds by telling the algorithm exactly what we want to see. Isn't part of the appeal on Instagram that we can scroll through picturesque scenery, in Instashop dresses that are way out of our price range, and attend festivals from our living rooms?
Personally, I downloaded BeReal this summer, primarily because so many of my friends were using it and I wanted to if the app lived up to the hype. I often miss days, often post late, and almost never post anything exciting. But there is something to be said for seeing friends with similar day-to-day experiences. It's reminiscent of Snapchat in the early days.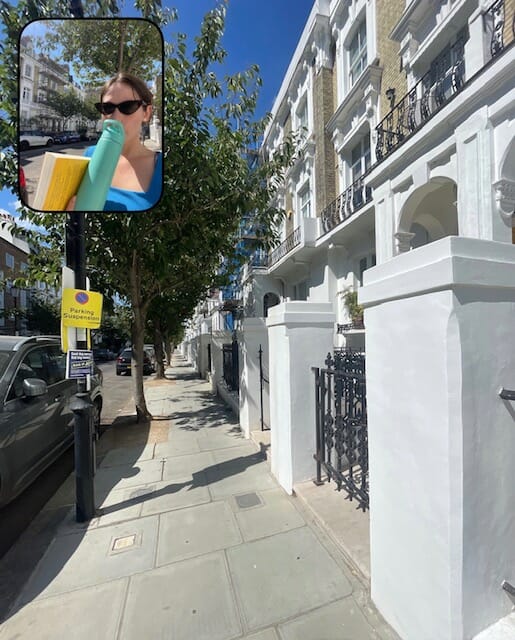 Am I convinced? Not completely.
Will I continue posting? Most likely for a while.
Am I being as real as I could be? Not every day, but admittedly I make more effort to be real on this app than on Instagram.
Today, trends change as fast as the English weather, and apps can disappear unexpectedly (remember flappy bird). When summer comes to an end, when the days are shorter and darker it's very possible that those winter blues will take over from the desire to be real. Alternatively, we might see the benefit of BeReal even more so, offering a reminder that life isn't just the highlights.