As the leaves turn brown and the air turns crisp, what better than a steaming cup of pumpkin spice latte and a book that feels just as cozy?
Now, we might have different ideas of what a cozy read might be, but I think we can all agree that a little murder and romance have never disappointed anyone.
It's officially our favorite time of the year, and here's a list of Booktok's best "Pumpkin Spice Books"!
The Secret History by Donna Tartt
Booktok's favorite Gothic fiction and a modern classic, The Secret History, is the perfect autumn read. With a brilliantly crafted plot and dark academic vibes, this book delivers all that it promises and more.
At an elite New England college, a group of students explore ancient Greek philosophy and find themselves entangled in a web of secrets. The Secret History is one of the most popular books on Booktok, and rightly so.
Furthermore, Tartt's evocative storytelling creates an atmospheric tapestry that draws readers into a world of intellectual fervor and dark intrigue.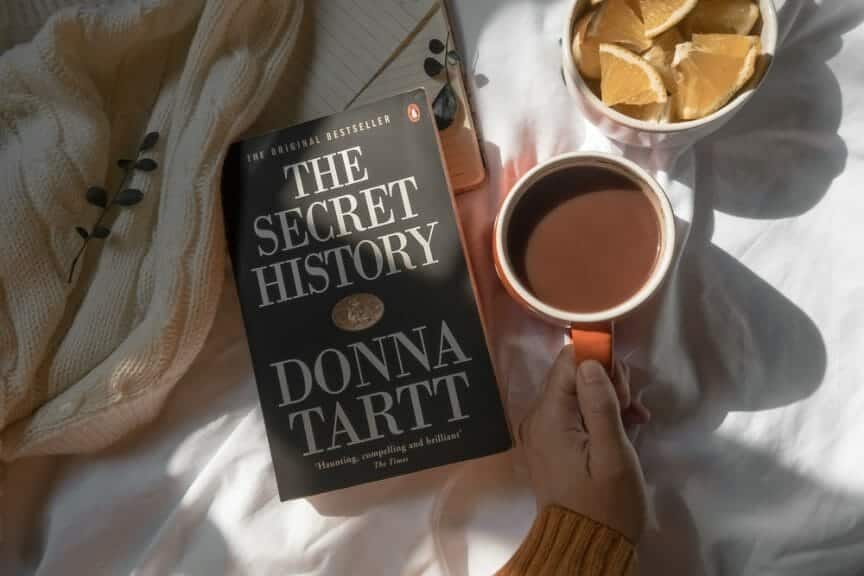 Autumn by Ali Smith
Ali Smith's Autumn reflects the changing seasons of life and society, painting a vivid portrait of a world in flux. This Booktok novel is often overlooked, but it's definitely worth a try. Elisabeth and Daniel become unlikely friends, and their conversations about art, life, books, and imagination are truly beautiful.
Smith's Autumn is a moving story that explores fleeting moments and the power of human resilience. Certainly, a thought-provoking and emotional book, definitely an interesting autumn read.
The Invisible Life of Addie LaRue by V.E. Schwab
Truly one of the most heartfelt books by V.E. Schwab, The Invisible Life of Addie LaRue weaves a tale of immortality, love, and the yearning for a mark on the world. Certainly, "the vexing thing about time is that it's never enough, perhaps a decade too short, perhaps a moment. But life always ends too soon," and so do these 500 pages.
Addie, in a desperate bid for freedom, makes a bargain that grants her eternal life, but the catch – no one remembers her. Schwab's lyrical writing makes this a hauntingly beautiful exploration of the human desire for connection and legacy. The Invisible Life of Addie LaRue has had Booktok in a trance since its release in 2020 and definitely a must-read for the pumpkin-spice weather.
Ninth House by Leigh Bardugo
Popular for The Six of Crows and Shadow and Bone, Bardugo's "Ninth House" introduces readers to the dark and beguiling world of Yale University's secret societies. Galaxy "Alex" Stern, with her unique ability to see ghosts, is thrust into this sinister realm as a freshman. A tapestry of magic, mystery, and drama, Bardugo's story is a thrilling exploration of the darkness that lies beneath privilege and power. If that doesn't scream dark-academia autumn vibes, then I don't know what does!
The Night Circus by Erin Morgenstern
Another enchanting Booktok favorite, the author introduces the world of the titular Night Circus, a wondrous spectacle that materializes only at night. Within its black-and-white striped tents, a magical competition unfolds between two young illusionists, Celia and Marco. Also, Morgenstern's captivating storytelling and the ethereal setting create a sensory experience, evoking a sense of awe and enchantment that perfectly complements the cozy pumpkin-spiced weather
Cruel Prince by Holly Black
The Cruel Prince series is certainly one of the most peculiar books I've read, with morally complex characters and bewitching storytelling. Jude Duarte, a mortal girl, is thrust into the heart of the Faerie world after her parents are murdered. Caught between political intrigues and the ambiguous Prince Cardan, Jude must navigate a world of shifting loyalties and deadly games. Indeed, the story of love, power, and ambition is set against an enthralling and dark backdrop, Black's rich writing and intricate world-building. It's the perfect blend of fantasy and pumpkin spice.
The Inheritance Games by Jennifer Lynn Barnes
Booktok's most beloved trilogy, The Inheritance Games, deserves all the hype it receives. When Avery Grambs unexpectedly inherits a fortune from an isolated billionaire, she's plunged into a world of wealth and confusion. Barnes masterfully blends elements of suspense and puzzle-solving, creating a page-turner that keeps readers guessing until the very end. This thrilling series of mystery, obsession, romance, and high-stakes games is the perfect cozy read for this autumn.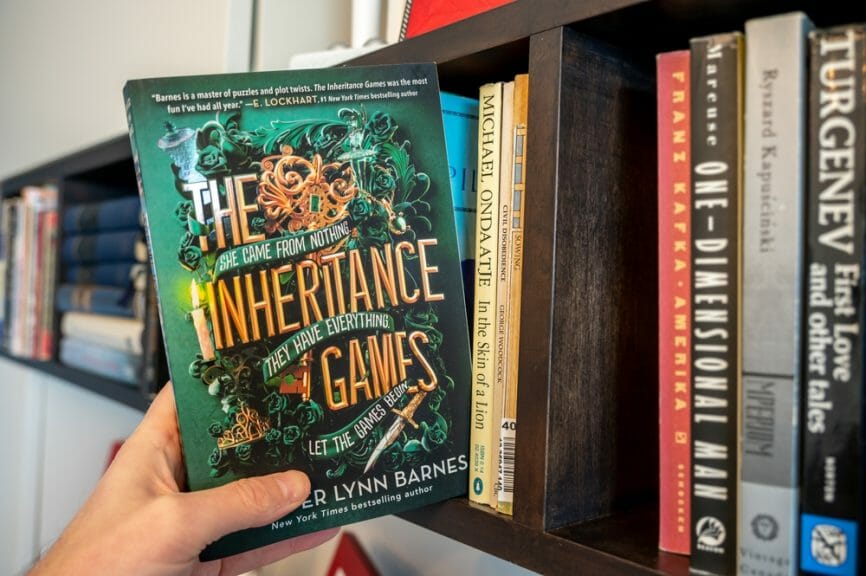 So, grab a blanket and a steaming mug of pumpkin spice, and lose yourself in the pages of Booktok's beloved autumn reads. Happy reading!