Amidst the COVID-19 pandemic, TikTok skyrocketed in popularity and currently sits at over 1 billion active users. This number quickly surpassed social media platforms Twitter and Snapchat, also coming remarkably close to Instagram's 1.4 billion users. But it doesn't stop there; the raving app addiction has not subsided since.
It's clear the impact TikTok has had on our society so far. With new trends, rising creators, and the buzz on the app's most popular music, TikTok seems unstoppable.
However, the amount of hours spent on the video snippet app has recently caught the attention of many critics. These experts weigh the harmful effects of excessive scrolling, noting that too much TikTok has long-term impacts on your brain.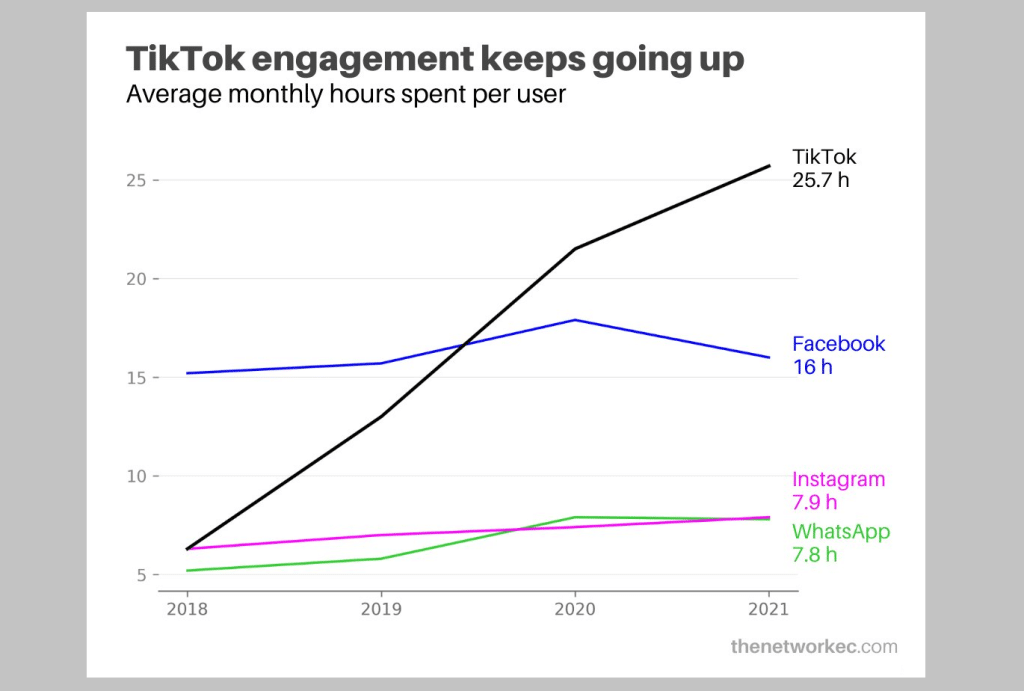 Using too much of all social media can be hurtful, but it's TikTok's short clips and endless scrolling format that experts find particularly damaging. With the average user spending nearly 26 hours a month, it's no doubt TikTok is feeding into the massive decline in everyone's attention span. Besides keeping you glued to the phone, studies have shown that the app creates 'addiction-like responses' in those scrolling for longer than the recommended 30-minute daily limit.
This phenomenon is known as 'TikTok brain,' affecting most of the active 1.2 billion TikTokers. In addition, experts fear these effects don't just stop at shorter attention spans and addiction. Too much watch time can also lead to short-term memory, concentration, self-esteem, and nutrition problems.
How do we work on this?
Don't fear quite yet if you find yourself spending a little too much time on the app. It's important to track how long you spend a day on social media to try and fight this problem. If you need a break from TikTok, here are some of the best things you can do to reduce your time.
1. Get up and move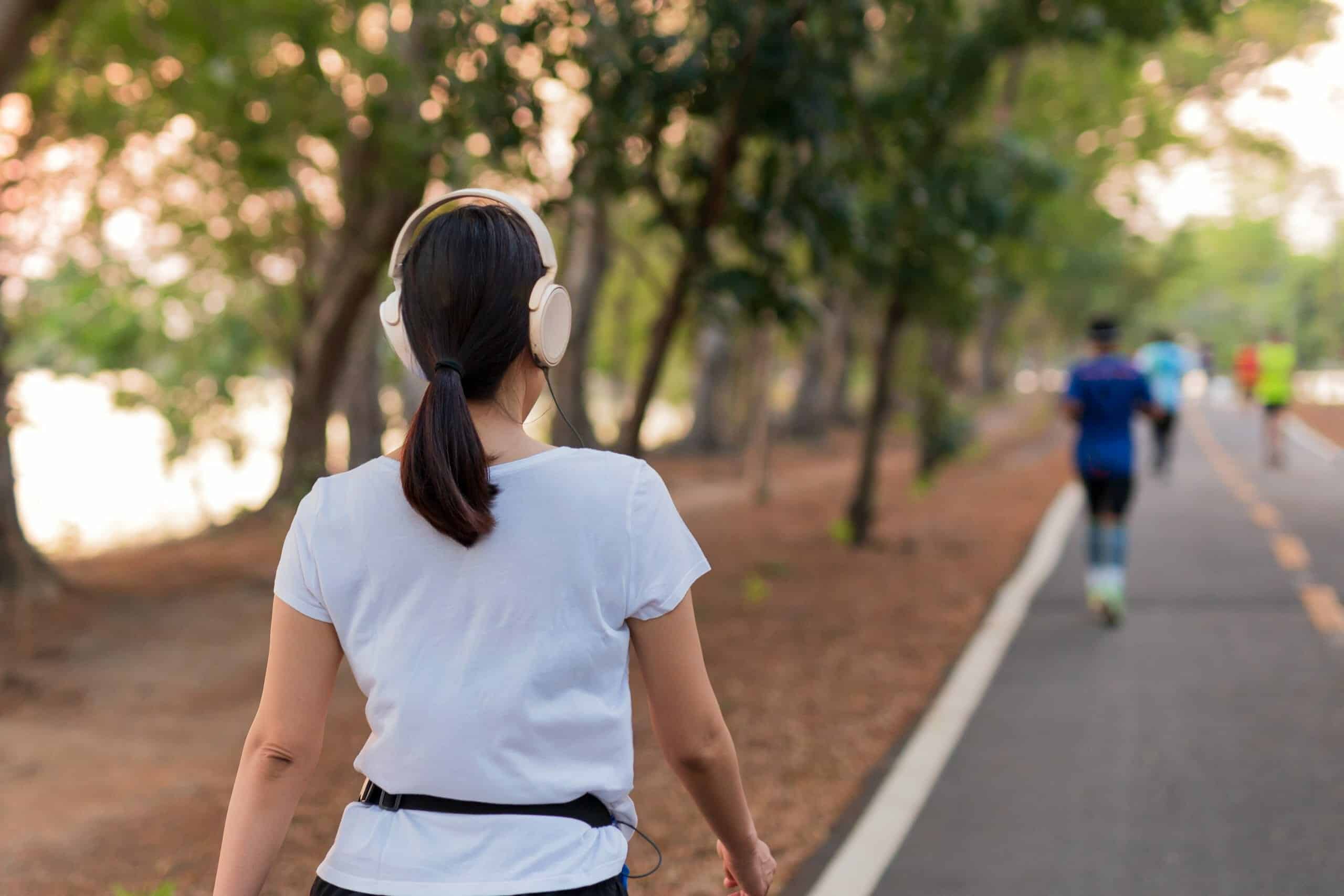 Whether going for a walk or simply standing up and stretching, any movement after hours of scrolling can make a big difference! Maybe put on some headphones and listen to your favorite TikTok songs while you dance in your room or take a 10-minute power walk. You can also take this habit to the next level by going outside and getting your extra dose of vitamin D. Taking a phone break and moving around is probably one of the most essential and easiest habits you can start, so get moving! Your body will thank you.
2. Become your own creator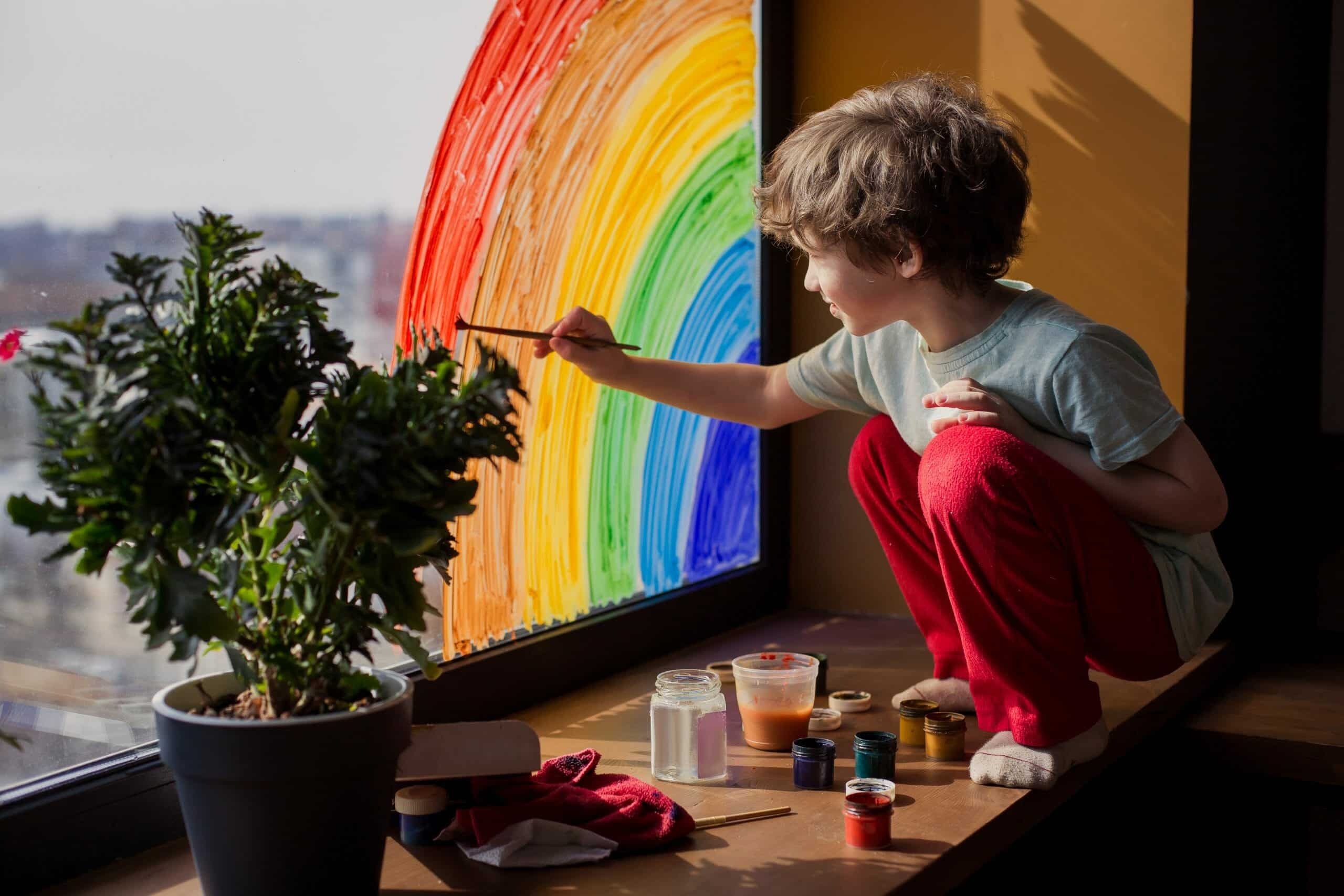 Take some inspiration from some of your favorite TikTokers and let your creative juices flow. Doctors and mental health professionals talk very highly about the benefits of creative acts such as drawing, painting, writing, making music, or whatever you love to do. By engaging in these creative activities, you lower stress levels, practice concentration and eventually brighten your mood. So, let your favorite TikTok creators take a break and take a moment to create your forms of dopamine.
3. Meditation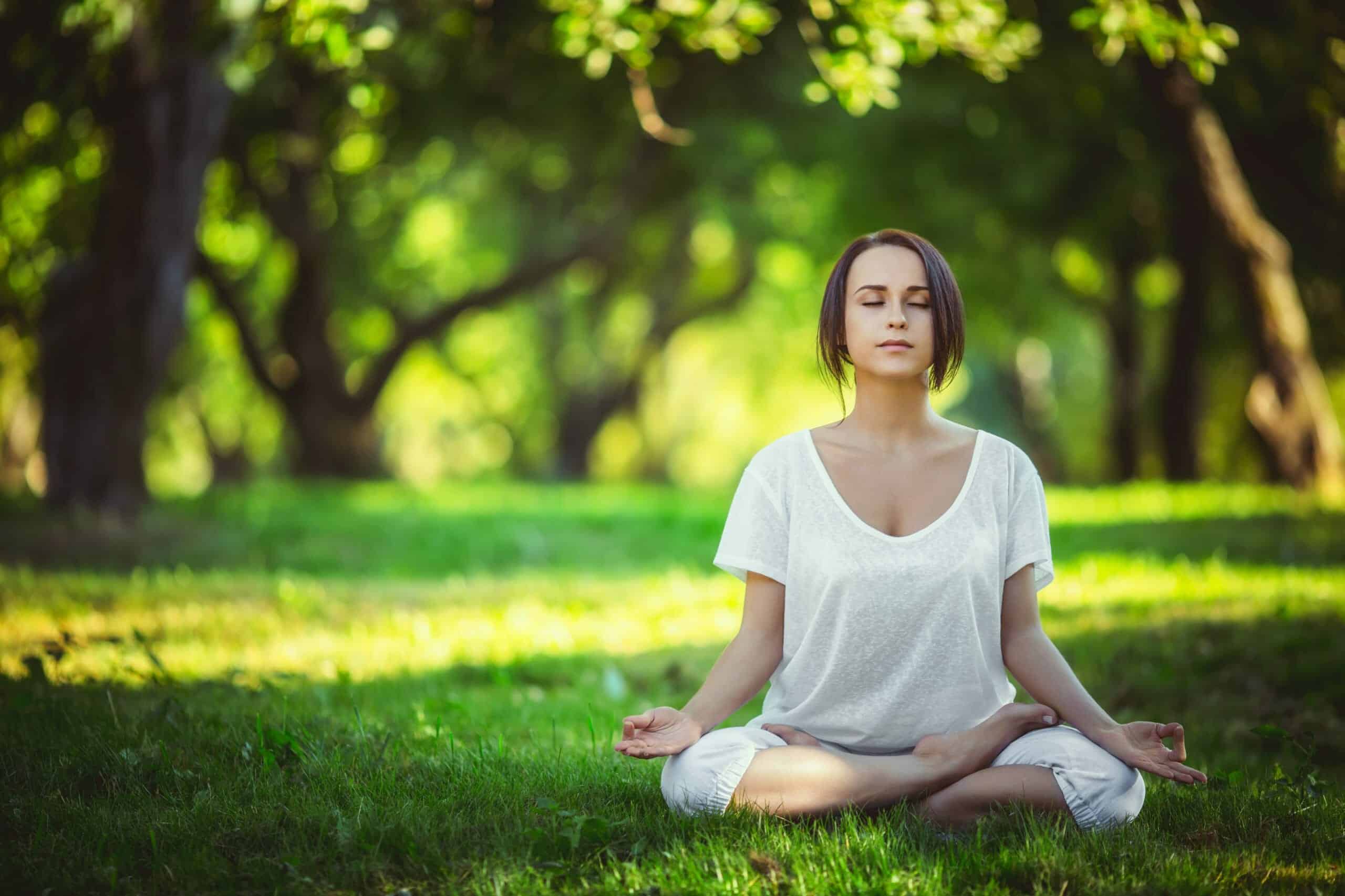 Meditation can seem intimidating and challenging to get into, but it doesn't have to mean just sitting down and humming "Ommm." Many use meditation to lower anxiety, practice self-control, and ultimately lead a happier, healthier life. You can practice this in several ways: yoga, affirmations, breathing exercises, or even as simple as taking a minute to appreciate your surroundings. This is a great habit if you're looking to cut down the TikTok abuse and reverse some of its damaging mental effects.
4. Reading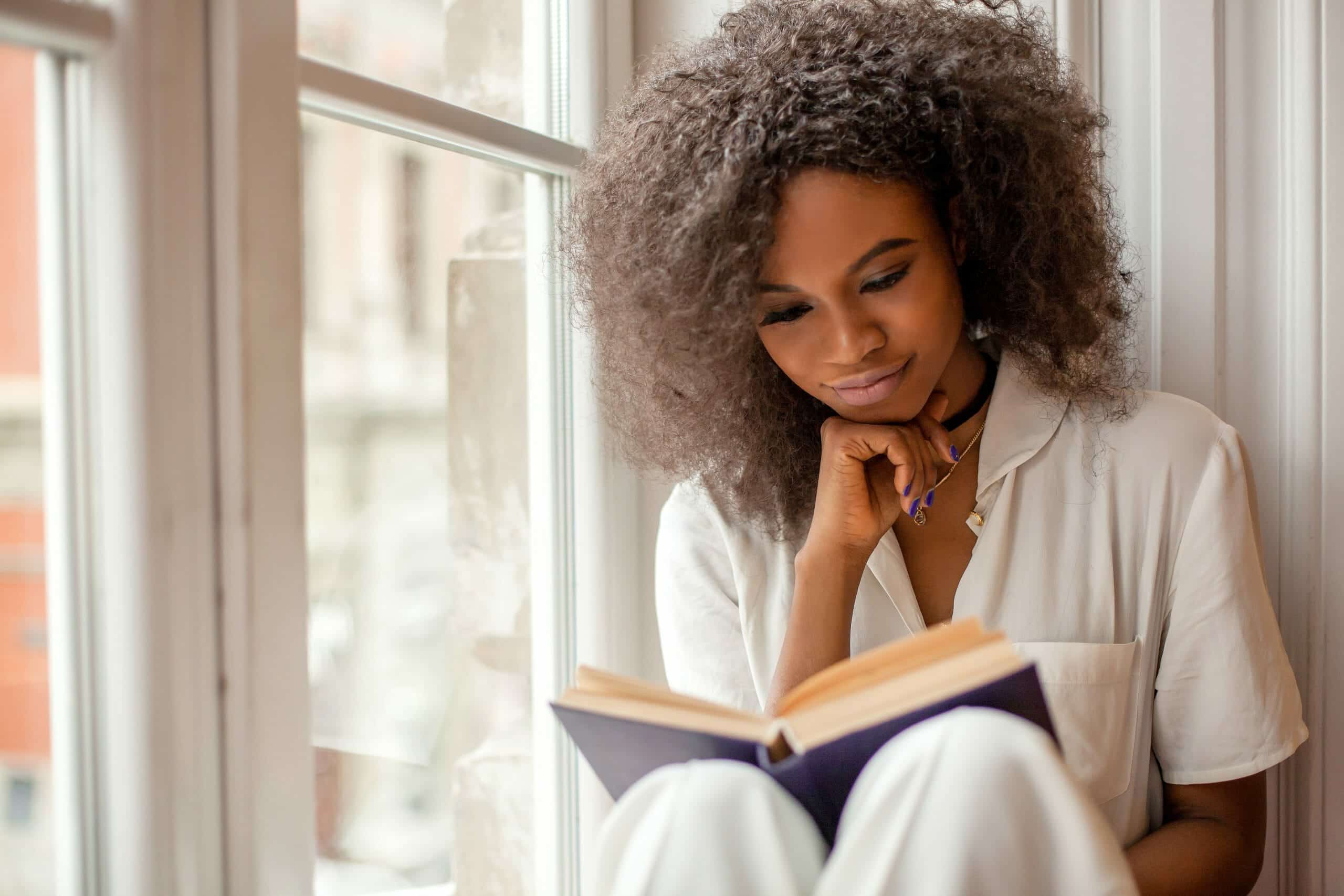 Lastly, reading is not only supercritical in our everyday lives, but it's also a great habit that you can do to exercise your brain. If you think about it, reading is everywhere and used to communicate in almost every aspect of the world. Texting, emailing, commenting, advertising, the list goes on. So, reading is a fun way to learn about new things, explore an unknown world, and a fantastic option if you need to get away from all of your devices. While reading can be hard to sit down and do for a long time, you can quickly build this habit by slowly reading a page daily. The more you read, the easier it gets.
Do you need a break?
Take a moment to think about the way you consume social media and just how much time you spend a day scrolling. Just because TikTok is excellent at keeping you hooked doesn't mean you can't cut down your watch time and invest your time in some healthier activities. After all, those videos will still be there tomorrow.