Featured Image Via
Vaping was definitely a hot trend amongst teenagers in 2016. But now in 2017, a new obsession has come about. Want to be edgy/hipster/just plain cool? Then dripping is what you'll want to get into.
As many people have experienced, vaping is a process in which liquid automatically flows to inner coils of a vaporizer via an automatic wick. Dripping, however, is when nicotine is directly applied to those inner coils. The result of both methods produces thick nicotine vapor clouds. Nonetheless, dripping is different in that it generates a more potent throat kick and flavorful vapor clouds. Dripping also requires a "hack" of sorts that is applied to the vaporizer in order to create more flavorful vapor. This is probably why more kids are getting into the craze.
The University of Yale recently did a study affirming the upward trend of dripping's introduction to the young adult sphere. A team of researchers surveyed 7,045 students at the Connecticut school and determined that 1,080 students had tried vaping of some form. 282 of those people had tried dripping. That is a fairly big percentage of about 26%.
Blake Brown, an esteemed vaping blogger explains the newfound popularity of this activity:
"There's a side of vaping that's super simple, and that's what most of the public sees.

There's also a different side to vaping where people like to tinker around with things, take things apart.

You're getting more of a smooth draw and the flavor is enhanced greatly.

Compared to the standard e-cigs you can get, it's like, you can go buy a Prius or you can go buy a Corvette.

Manufacturers have already caught onto the dripping trend and are creating vaping devices that feature exposed coils, allowing users easier access to drip their liquid manually."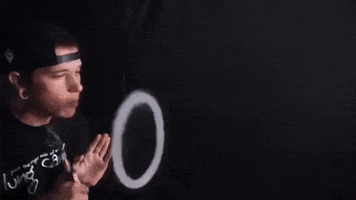 So next time you're hanging out with some of the cool kids who vape, ask them if they've ever tried dripping before. I'm sure you'll instantly have an in with the group.
Want more to do with vaping? Watch this idiot try to vape the world's hottest pepper.