Thanks to the pandemic, we all know what it's like to be distanced from the people we love. Though our favorite messaging apps help us to survive these times, nothing can replace the physical embrace and presence of a loved one… or can it? Nowadays, many gadgets and apps are specifically designed to transmit long-distance love. With sensory jewelry and virtual date nights, you might almost forget you're in a long-distance relationship (LDR).
Distance Doesn't Have To Hinder Date Night
Talking is an important part of any healthy relationship but when you're in an LDR it can easily end up being the main thing you do together. While chatting for hours can sometimes be fun and meaningful, it can also become boring if you're doing this every day. There are so many other activities you can enjoy in a long-distance relationship and you don't necessarily need any special technology to do so.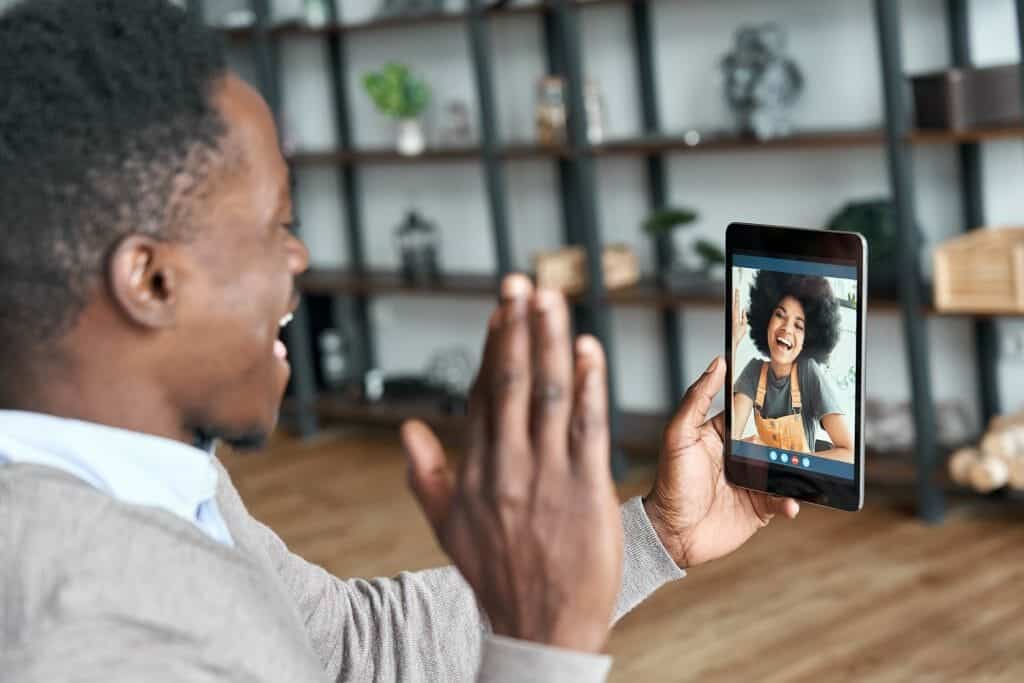 Playing online games together is a favorite among couples regardless of their distance. There are even platforms that allow you to speak to each other out loud while playing, such as Discord, so your endearing trash talk can continue as normal. If gaming isn't your thing, why not try reading a book together and then discussing it on a call? The nice thing about this activity is that it'll allow you to feel connected to each other throughout the week (reading the same thing, wondering what the other person is thinking, etc.) without the use of technology.
There are also plenty of ways to consume content together online. Most of us are familiar with Netflix Party, which honestly got me through the pandemic, but there are even better "parties" that can take your virtual movie night to another level. Using Kast, you can watch movies and videos with your partner on a variety of platforms including Netflix, Hulu, and YouTube, and even share your webcam while watching. Rave, another watch party app, allows you to listen to music together and create playlists, in addition to watching movies and videos.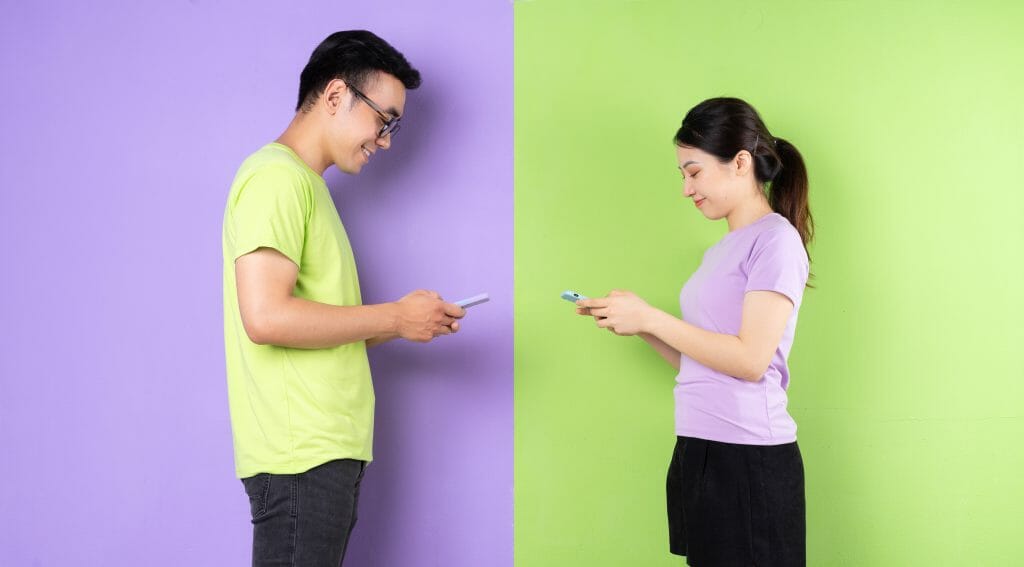 Long-Distance Touch Is A Game-Changer
If you're in an LDR and your love language is physical touch, there's hope for you yet. Designers have created a variety of long-distance gadgets for couples who miss that physical closeness. Better still, a lot of them double as a fashion statement.
The Bond Touch bracelet, which allows you to send your partner a "touch message" simply by tapping it, is one of the most popular. As YouTuber Stephanie Yang points out, if you're in an LDR with someone who can't be on their phone all the time, it's important to have another way to stay connected. This sensory bracelet, which she uses to communicate with her husband when he's at work, fits the bill for a lot of couples. You can even send unique messages by creating a code (e.g. three taps might mean "I miss you"). If you're missing the sound of your partner's heart beating next to yours, you can also try the HB ring which "allows you to feel your partner's heartbeat in real-time, with additional options to play a saved heartbeat".
bf got us bond touch bracelets for our anniversary:') pic.twitter.com/nD5oxxFek8

— zaph!ra (@zzzbongwater) June 16, 2022
Virtual Make-Out Sessions Are Officially Possible
What if you could feel your partner's touch from halfway across the world? If long-distance jewelry just isn't cutting it in your relationship anymore, there is even more advanced gadgetry to satisfy that longing.
Kissenger, the first commercial kiss transfer device, was developed in 2011 in Singapore and has been saving LDRs around the world since 2015. This technology gives users an accurate experience of kissing their partner due to its "robotic sensitivity". Now there is even a Kissenger App that lets you feel the pressure of your partner's lips when a silicon device is attached to your phone. While it's amazing that long-distance couples can now connect physically whenever they want, they should definitely refrain from PDA…
The Hug Shirt offers another opportunity to feel physical affection from afar. Similar to the Kissenger, this product recreates the sensation of a hug "using strong sensors that can utilize skin warmth". While no one wishes to be in an LDR, it's nice to know that there's a shirt out there that allows you to feel your partner's hug, just in case.
Though these products might really help certain couples, the idea of kissing a pair of silicone lips isn't for everyone. Plus, a lot of these gadgets can be pricey or inconvenient for people who struggle with technology. I think it's safe to say that love and commitment will always be the most important factors in any relationship, no matter how advanced technology gets, so don't feel pressured to splurge on a Kissenger or any other LDR device.