As unfitting as it may seem, authors were once the center of public attention. Yet even among his contemporaries, Ernest Hemingway stood out as a writer with an extraordinary life beyond the page.
The War Hero, The Romantic
Part of the "Lost Generation", he served in World War 1 as an ambulance driver at 18 and was subject to the horrors of the Front. Later he would sign on as a war correspondent in World War 2; present at the Normandy beach landings, and iconically "liberating" the Ritz Bar in Paris: a favorite spot of Nazi elite officers like Goering and Goebbels.
According to accounts, Hemingway rolled up in a jeep with a mounted machine gun and declared the Ritz "liberated" (although it already had been). As for his reasons for such an extravagant display, Hemingway wrote that he could not stand the thought of Nazis having soiled the room he had shared with Mary Welsh (his future wife).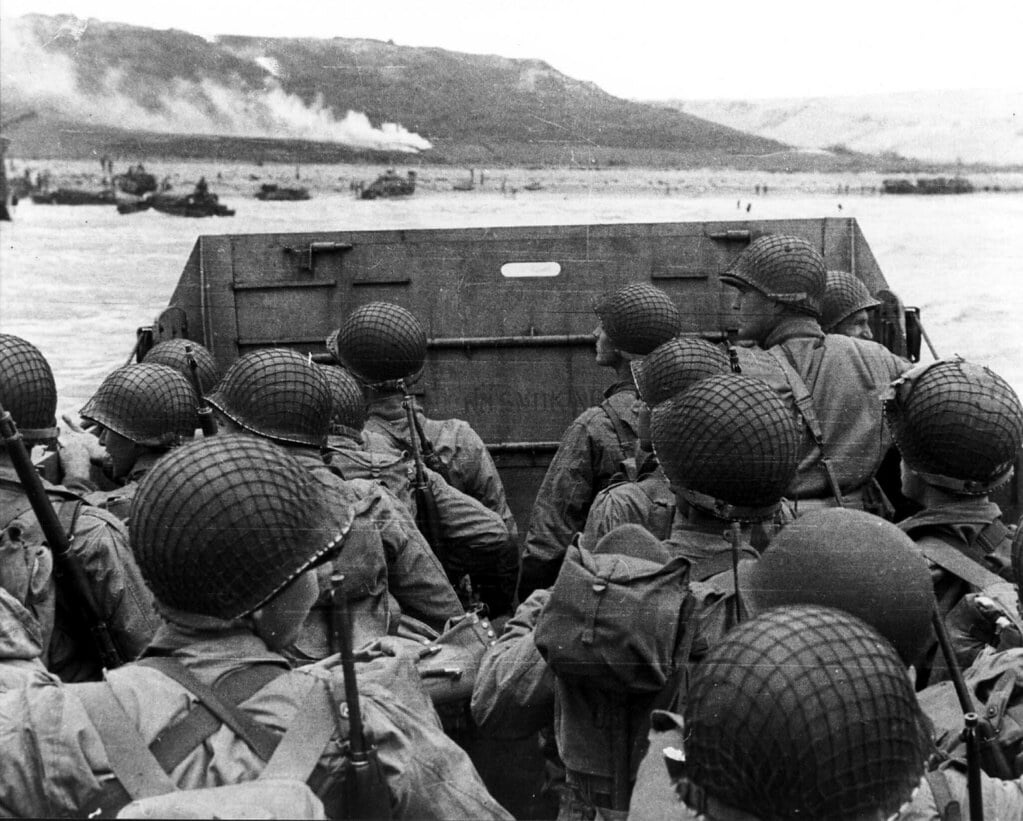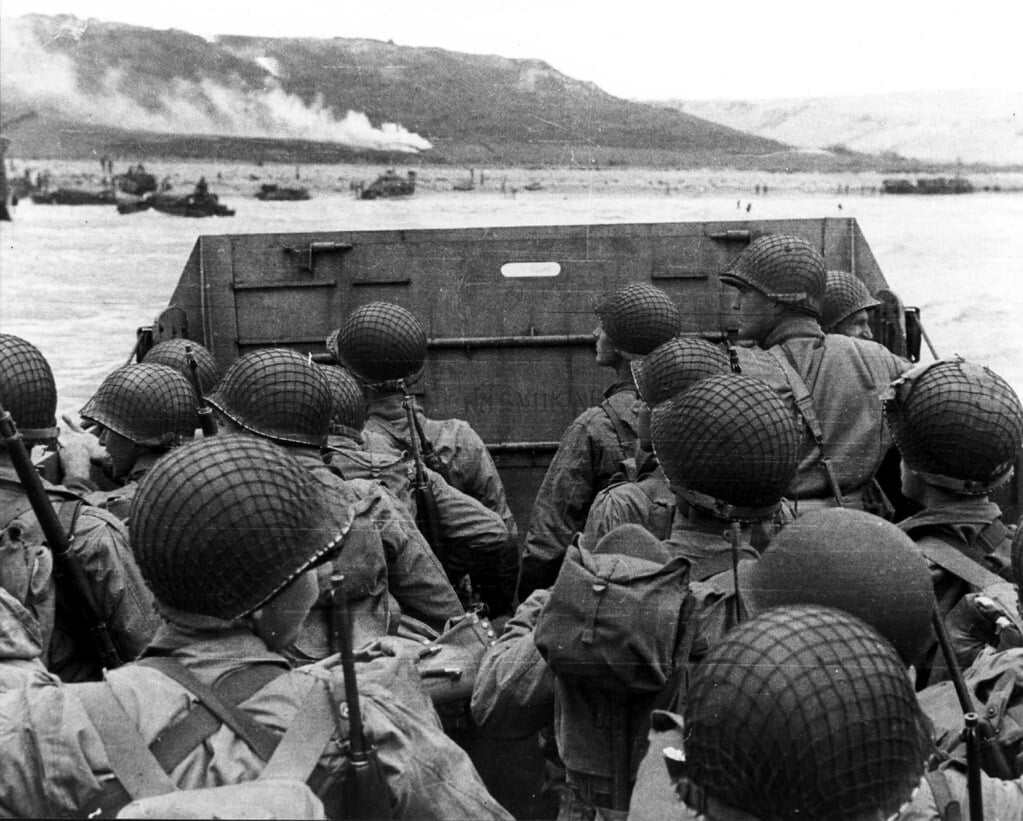 The Hunter, The Wrangler
As for hobbies, there appears to be no beast (or man) that Hemingway could not take. For one, when living in Paris in the 1920s, he taught Ezra Pound (the acclaimed Poet and Fascist) to box. Just listen to Orson Welles (who gave the famous The War of the Worlds broadcast) give his account of how he first met Hemingway:
From 1933, Hemingway made trips to Africa. While consolidating himself there as a world-class big-game hunter, Ernest was to find the inspiration and experience for some of his greatest short stories like The Snows of Kilimanjaro and The Short Happy Life of Francis Macomber.
But Hemingway was not a man solely of land. When in Cuba, Hemingway became an avid wrangler of big fish. And, in his classic style, when World War 2 broke out, he used his boat, Pilar (rigged with a bazooka, machine gun, and explosives), to patrol and destroy German submarines. Luckily for the Germans, they stayed out of his sight!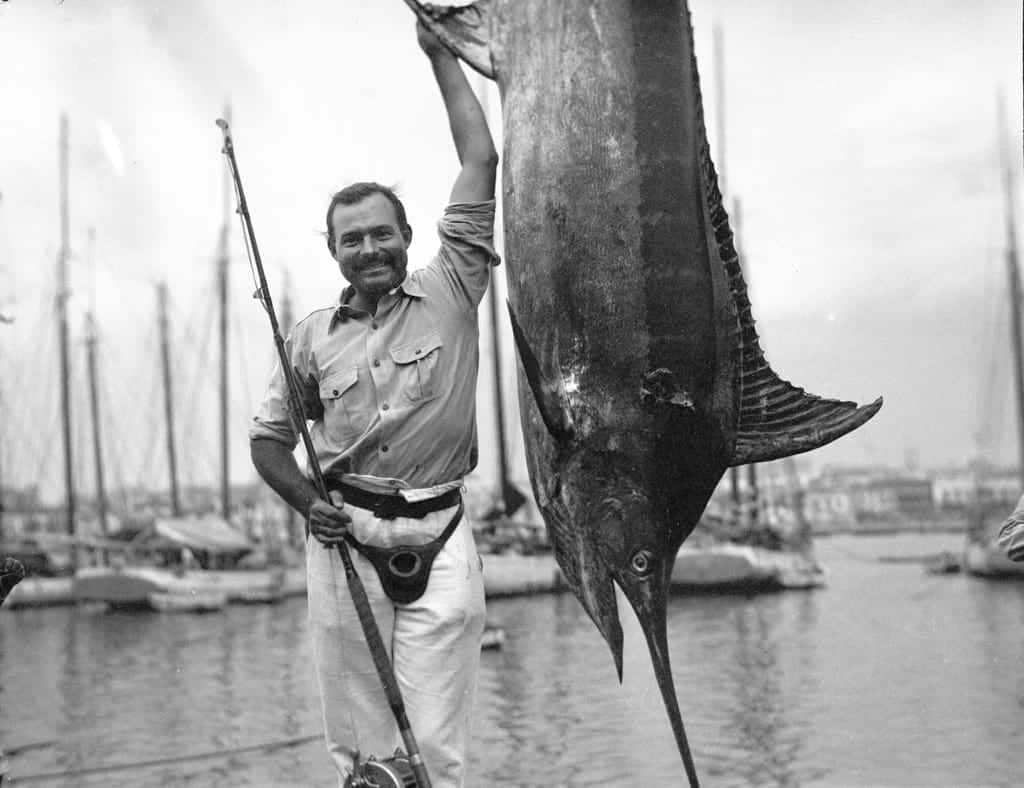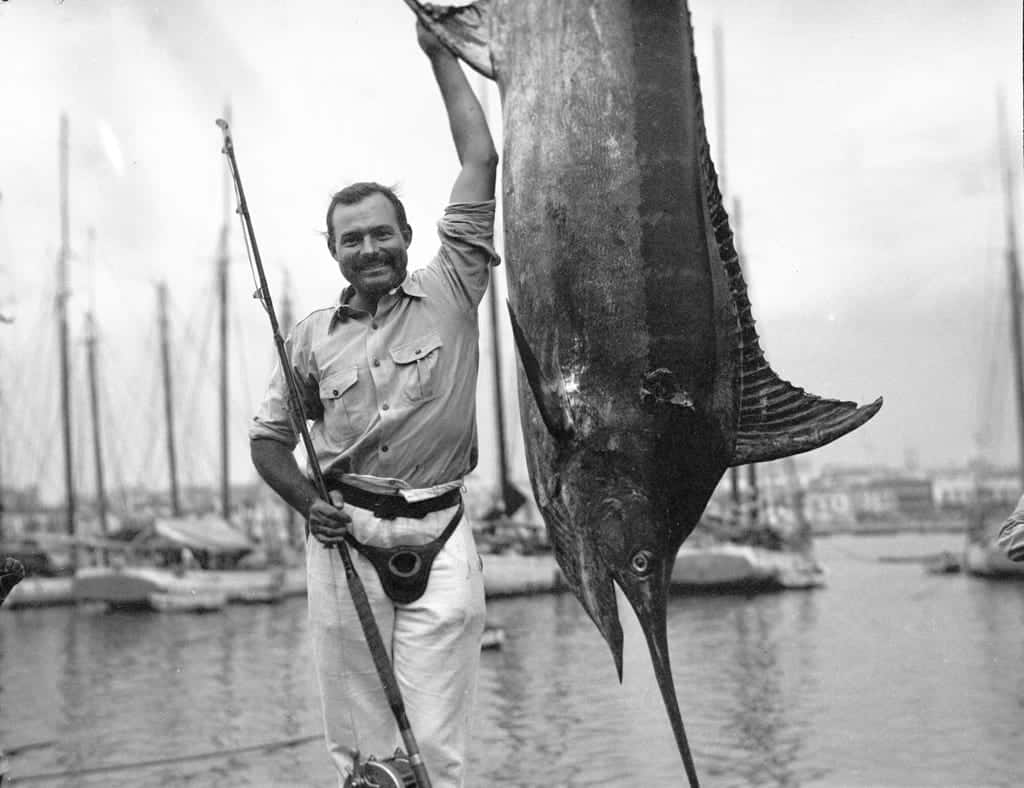 Two Plane Crashes, No Funeral
Most extraordinary of all is perhaps Hemingway's mix of misfortune and luck. In 1954, at the age of 55, he was involved in a plane crash after it struck a utility pole. Luckily he survived. However, the very next day he boarded another plane which exploded at take-off. Although injured, Hemingway, again, miraculously survived.
The Noble Prize and A Farewell to Life
After the critical failure of his latest novel Across the River and Into the Trees in 1950, Hemingway spent a frantic 8 weeks writing The Old Man and the Sea, the book that would win him international fame, and later, in 1954 the Nobel Prize for Literature. It was, as he stated: "the best I can write ever, for all of my life, I think."
But with mounting mental issues and other health problems, Hemingway was to write no other significant works. Furthermore, during the Cold War, he was suspected as a spy and traitor by the US Government for living in Cuba, and so was forced to move from his home of Finca Vigía to Ketchum, Idaho where he would live out his few remaining years.
With his heavy drinking, repeated electroconvulsive therapy, and due to suicide being a hereditary trait among the Hemingway line, his self-inflicted, tragic end was surprising, yet inevitable. On July 2nd, 1961, mirroring his father's fate, Hemingway shot himself with a double-barrelled shotgun.
A Legacy as Big as His Spirit
Measuring Hemingway's impact on the English language is like trying to measure tectonic plate movements; it is so slight a part of daily life that it goes unnoticed but is nonetheless seismic.
His unique prose style was bare, and designed to convey to the reader the raw, powerful emotions he himself had experienced; pulling from his own adventurous life to craft his timeless stories. Hopefully, they will live on today in cinema and TV, as Hemingway himself is already being cameoed. Here he is characterized in Woody Allen's film Midnight in Paris:
Hemingway was, in short, a man that felt in hyperbole and lived in extremes, and became nothing short of a myth. However, I believe he is best summed up in his own words. Taken from a 1949 letter to Charles Scribner, his publisher, Hemingway wrote: "I'm a man without any ambition, except to be champion of the world." An attitude lacking today, am I right?