CCO Public Domain. Christmas Dinner. March 19, 2017. Retrieved via
With Christmas inching closer and closer, all of the planning for the big dinners is probably in full swing for everyone who celebrates. From the main dish to all the sides to place settings and table cloths, every detail matters. But what really matters is the people who you share your table with this special time of year. But there's always those couple of family members who hate to tear themselves away from their consoles to eat. Well, a company based in the UK called GAME has them covered!
According to Dominic Smithers (ladbible.com), the Christmas Tinner, which has been around for a few years, now has a vegan and vegetarian version to suit everyone's needs. The originial Christmas Tinner consists of "scrambled eggs and bacon, two mince pies, turkey and potatoes, gravy, bread sauce, cranberry sauce, brussel sprouts with stuffing-or broccoli with stuffing, roast carrots and parsnips, and Christmas pudding all in one can" (ladbible.com 1). As appetizing as that sounds, GAME has now come out with vegan and vegetarian options due to high demand from gamers during the holiday season. The vegan one has "scrambled tofu and facon, chocolate cake, custard, cabbage, bread sauce, and vegan beet wellington" (ladbible.com 2). The vegetarian one has "gingerbread pankcakes" in place of the scrambled eggs and bacon and "nut roast" instead of the turkey (ladbible.com 2).
See The Magic of the Tinner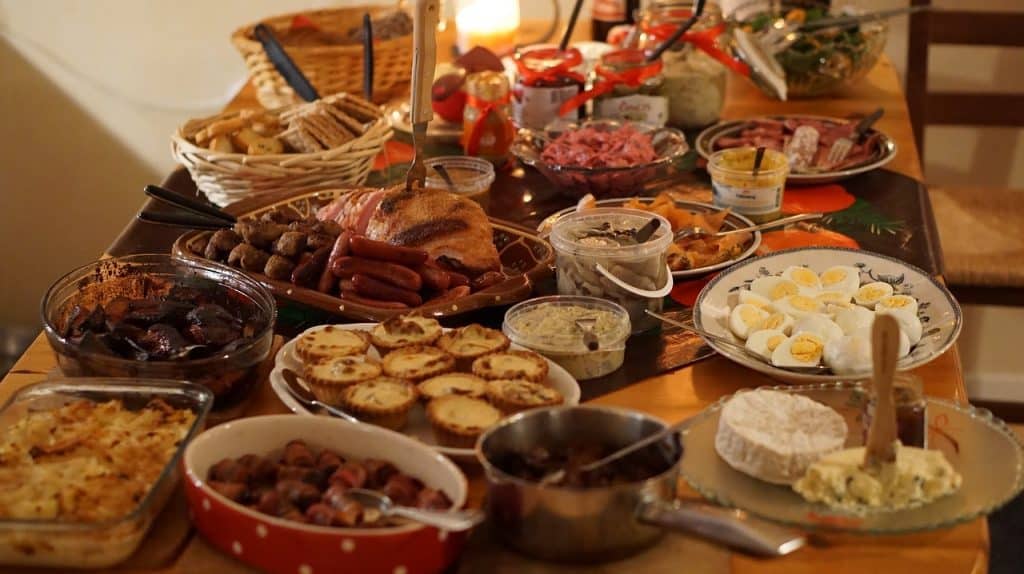 All three of the Christmas Tinners are $2.50 each so its pretty reasonably priced that's for sure. In a world of convenience, I understand this need. But the holidays are an especially important time to spend with family and friends. The video games, social media posts, and everything else we worry about these days can wait. So, spend time with your families, no matter how much they may annoy you or how boring you may think it is. You never know who will still be sitting around the table next year, so enjoy each other's company and stories and keep making as many memories as you can.