To get fans hyped for the long awaited fifth season of Rick and Morty, Adult Swim opened their version of popular American restaurant 'Wendy's' and renamed it 'Morty's.
For a limited time, fans could queue up for an immersive drive-thru experience that brought Rick and Morty's dimension to ours. The queue was said to be over five hours long, but fans could tune in to the Rick and Morty radio station where they could listen to songs from the show while they waited.
Menus that contained all the "wubba lubba grub grub" options were handed out and restaurant goers could choose between three options for breakfast or three options for the 'rest of day'. The menu also consisted of two limited time only "Rick and Morty Mixes" by Mello Yello, the "portal time lemon lime" and the "Berry JerryBoree!" However, these drinks could be purchased across the Wendy's chain in participating restaurants nationwide.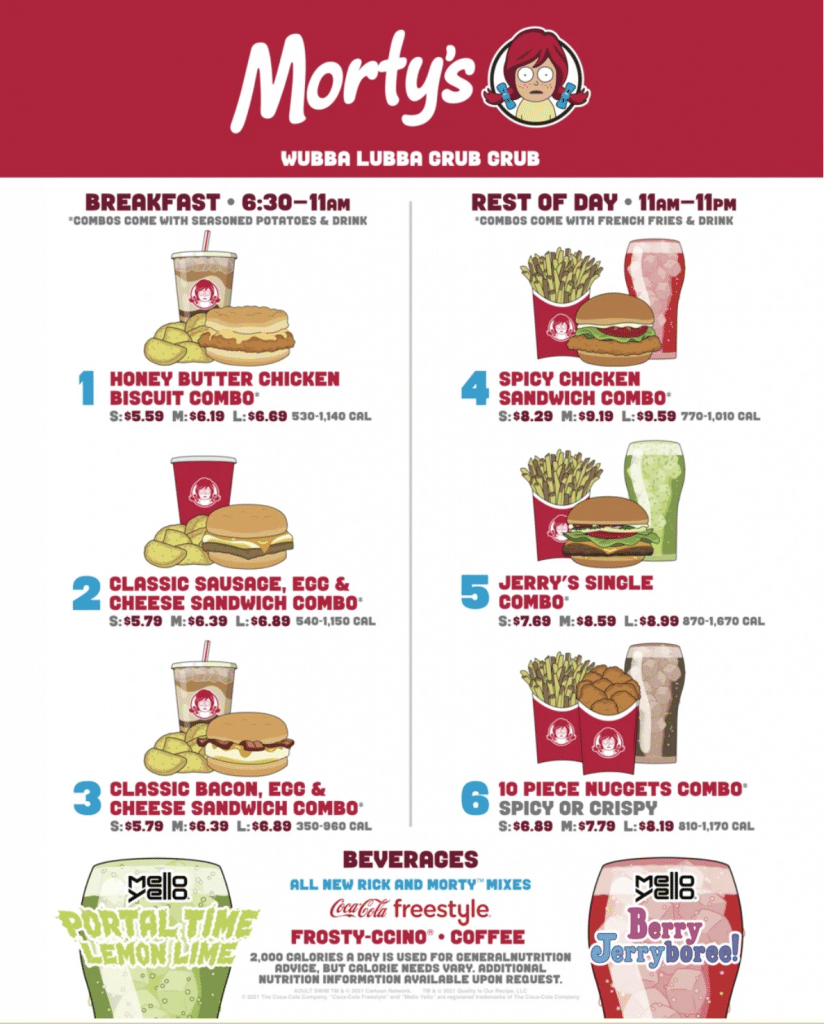 Fans entered the drive-thru by driving into a 42-foot blow-up arch of Rick's mouth. Once inside, they were able to watch wacky animations designed exclusively for the drive thru while Rick and Morty (voiced by Justin Roiland) narrated the journey. Once the experience was over, fans exited through a similar blow-up arch, except this time it was shaped like Wendy Morty himself.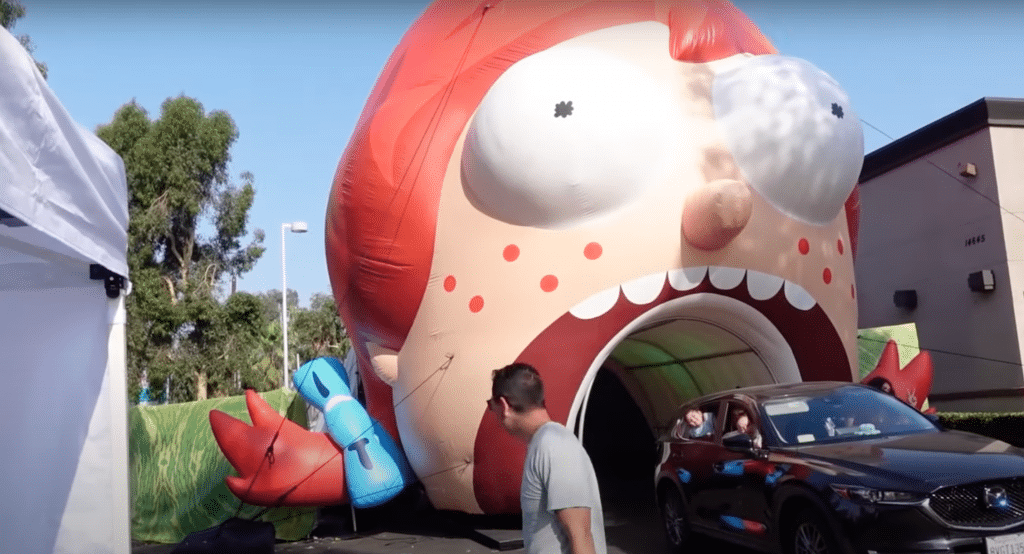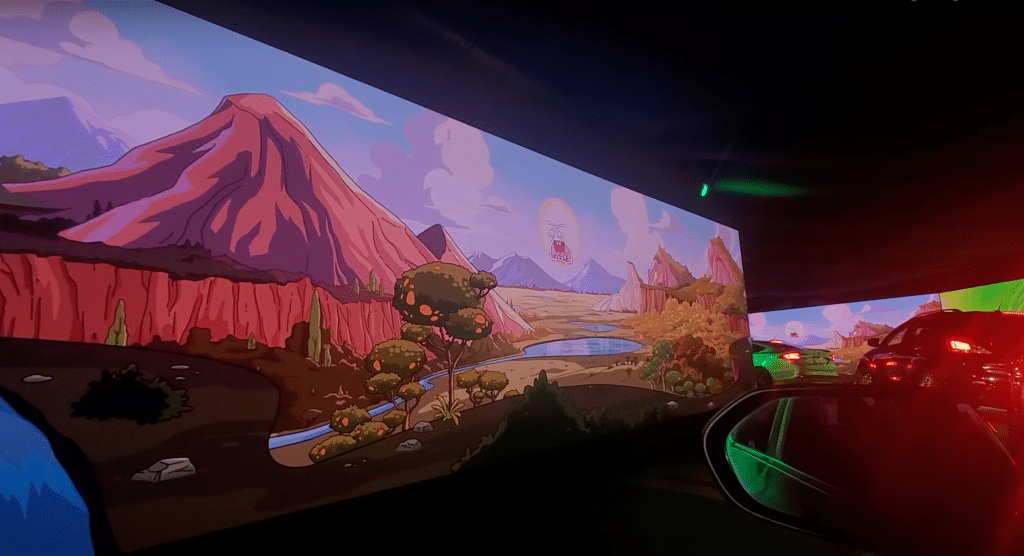 This isn't the first time the Rick and Morty creators have sparked fans excitement over food. Way back in season 3, Rick is seen obsessing over 'Szechuan sauce'. The sauce was made by McDonald's in 1998 as a way of promoting Disney's release of 'Mulan' in cinemas. However, after its sudden spike in popularity, McDoanld's announced that they were going to bring back the sauce for one day only. Police had to be called to multiple stores across America as hundreds of people gathered to try and get their hands on a sachet of the sauce. The stores ran out so quickly that many fans were left empty handed after hours of driving. Multiple stores put disclaimers on their doors to say that the sauce never arrived at their location and fans would need to travel elsewhere if they wanted any.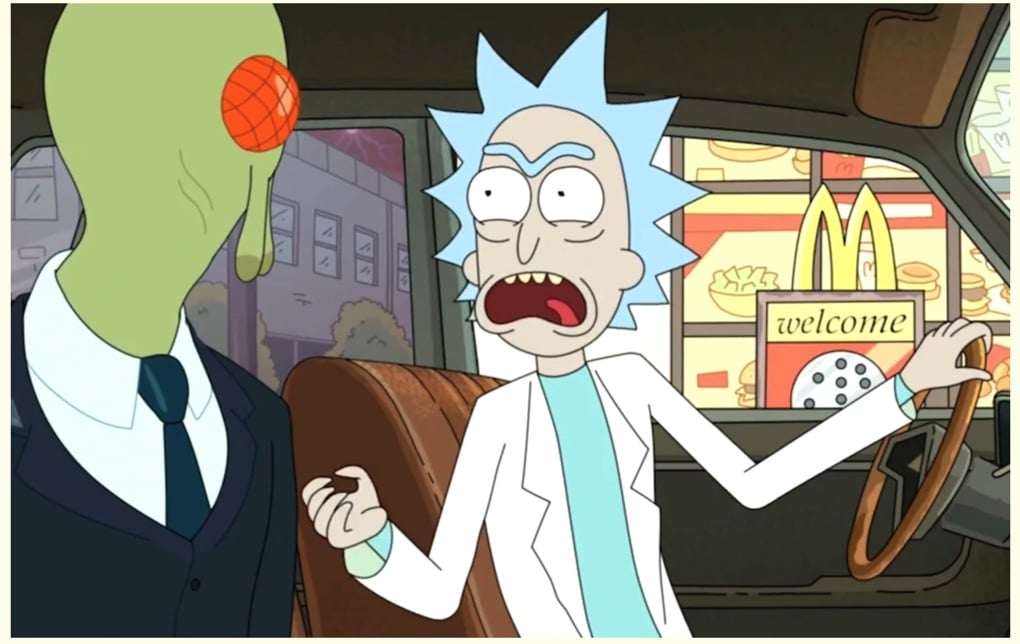 Clearly, the show learned from its mistakes by only opening Wendy Morty's at a singular location in LA and allowing the drive-thru to stay open for almost a week to let as many fans as possible enjoy the experience.
If you are interested in watching season five of Rick and Morty in the UK, episodes are released weekly on E4, and all previous seasons are available to watch on the Adult Swim website. Or, if you just can't get enough Rick and Morty content, check out more exciting articles here.