Lidl go above and beyond our expectations yet again with a cowboy steak!
You may have heard of Lidl's 'no-hangover prosecco' which was released just in time for Christmas last year.
Well, now your easter dinner can really have a revamp with a 1.1kg cowboy steak. (Yeah, I had no idea what that was either..)
Apparently this is a bone-in ribeye steak with a short frenched bone which is dry-aged for 14 days and then matured further until it's 21 days old to give a fuller flavour. Sounds tasty enough!
However, this would be mega expensive if you bought it in your local butchers. Lidl have pretty much answered any meat-lovers dreams by selling this monster steak for just £14.99. (This might be a hefty price tag for Lidl but compared to the usual £22+ it's a bargain!)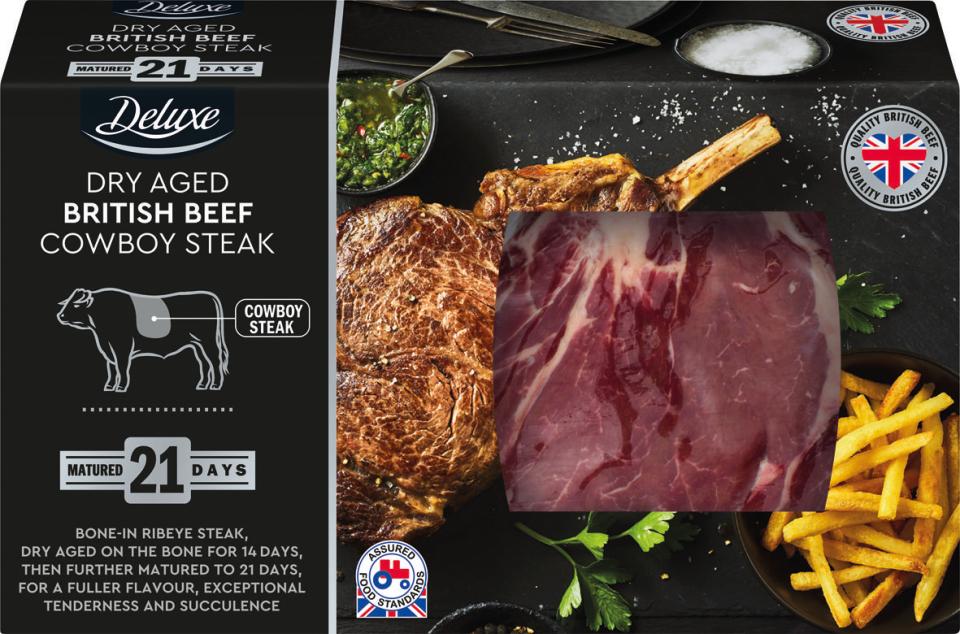 Richard Bourns from Lidl Supermarkets said: "We are committed to providing our customers with the best quality meat at market leading prices.
"All our beef is British and assured to the high welfare standards of the Red Tractor quality assurance scheme, ensuring our meat is not only of the highest quality, but fully traceable from British farms to fork.
"Our premium Deluxe steaks continue to be extremely popular with customers and we're sure our Deluxe Cowboy Steak will not disappoint."
So there you go, get yourself down to Lidl for meat feast this easter!